Pharmacists have called for clarity as to when they will begin administering Covid-19 vaccinations.
Tom Murray in Donegal says his pharmacy is ready to go, and they are frustrated that they still do not know when they can begin vaccinating, who they will be administering doses to.
At his pharmacy in Ramelton, Mr Murray said they have a separate space fully prepared and ready to begin.
He said over 800 of his colleagues in the Irish Pharmacy Union (IPU) have signed "Expressions of Interest" with the HSE.
Patients have been asking him every day when the pharmacy will begin vaccinations, he said, adding that pharmacists have the capacity to administer over 50,000 vaccinations a week, and they have the experience of doing it with the flu vaccination during the pandemic.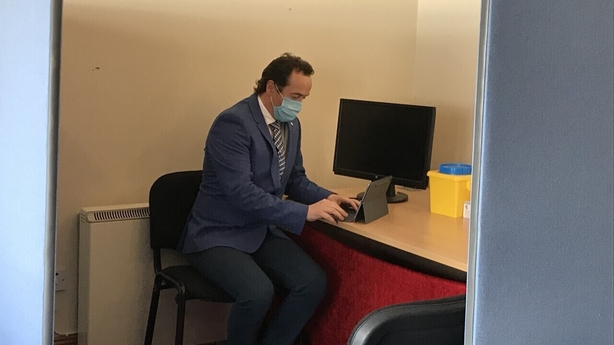 He said it's better for patients to be vaccinated in the comfort of their local pharmacy by staff who know them very well, rather than, for instance, in a county like Donegal, having to make a 150-160km round trip to a mass vaccination centre in Letterkenny.
Mr Murray said pharmacists were mentioned last November as being in line to vaccinate, and he does not know why they have not been able to start yet.
He said they have been in regular contact with both the Minister for Health and the HSE through the IPU, but they still do not have clarity.
They are asking the minister to allow them to share the workload and get patients vaccinated as soon as possible, he said.