"I can't pinpoint exactly when things started getting on top of me but I just felt different. I had no interest in school and no interest in football".
Looking back now, 21-year-old Ronan Patterson from Virginia, Co Cavan, realises how far he has come from the dark days during which he suffered with depression.
He developed glandular fever in his mid-teens, and soon afterwards began to experience low moods.
On the face of it, Ronan had everything going for him.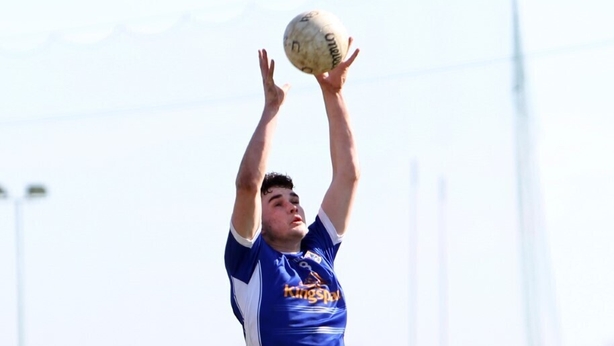 He was playing minor football with both Cavan and his club, Ramor United, and he was playing rugby with Ulster. He had lots of friends and was doing well in school.
However, behind it all he was struggling with depression.
"I didn't care about anything. I just wanted to stay in my bedroom. I didn't feel good at all," he explained.
Ronan said these feelings went on for months, until a turning point came.
"I was in school one day. My parents were away in France at the time and I sent a message to my brother telling him I didn't feel well. I felt trapped." he recalled.
"I also sought help from the school counsellor, Fr Jason Murphy at Virginia College, and he helped me a lot. I can't praise him enough," he said.
At the same time Ronan's love for football had waned. He lined out on the Cavan team against Kerry in the All Ireland Football Minor final in Croke Park in 2017. By his own admission, Ronan said his mind was elsewhere at the time.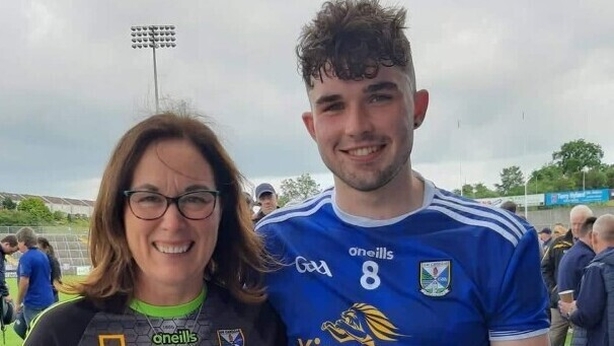 The county minor football coach John Brady knew something was up and sat down and talked to him.
Ronan said the chat meant a lot to him and gave him the encouragement and support to get keep playing football.
That same year, Ronan won the minor championship with Ramor United and picked up both player of the match and player of the year.
But he admits the depression continued to haunt him.
"I then went to college in Dublin and was doing a business course," he said.
"I remember sitting in my room and getting an email about AFL trials but I had no interest. A few years previous this would have meant the world to me."
Eventually, Ronan found the road to recovery, and along with medication and seeing counsellors, his outlook on life began to improve.
In recent weeks, the 21-year-old shared his story on social media.
"To me, it's good that I can finally see light at the end of the tunnel," he said.
"I can control my feelings and how to handle myself when feeling down."
He said he wanted to share his story so that anyone in the same boat might find the courage to ask for help.
Ronan is now in a better place and is using his message to help others.
During lockdown he decided he wanted to try to spread awareness of mental health online, so he launched a website called Need To Talk - www.needtotalk.ie
He has also set up accounts on Facebook, Instagram and Twitter @needtotalkmentalhealth.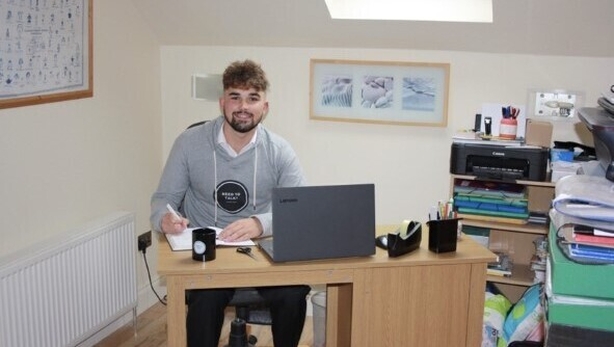 The website, which went live yesterday, will sell a new line of clothing with the company slogan on it 'Need to Talk'.
"I've always been thinking about it and I spoke with former Cavan footballer Alan O'Mara, who has written a book about mental health. He told me to go for it," Ronan said.
"I sought help from friends, mostly those within the GAA family and they've been a great support."
A portion of the profits will be donated to charities that work in the area of mental health.
"I want to open up a conversation for people. I'm hoping that this clothing line will do that. I'm hoping that it will give people the confidence to speak up," Ronan said.
"If I can help one person, if I can encourage one person to look for help and speak to someone, then I'll be very happy."