Many events have fallen by the wayside this summer because of Covid-19.
However in Donegal, where every July there is a county-wide bilingual arts festival, the organisers have completely reinvented this year's festival which is now under way and drawing attention from across the world.
The Earagail Arts Festival is a huge undertaking at the best of times, reaching into every corner of Donegal, including the off-shore islands.
When Covid-19 hit, festival director Paul Brown and his team sat down to think about how they would deal with this new challenge.
Their main concern, Mr Brown said, was how to support the artists, so they contacted all of them and asked them to re-imagine their work and how it could be presented to an audience which would now be primarily online.
The artists took on the challenge with enthusiasm, he said, and with videographers and other experts, a re-invented festival began to come together.
Calling it Srúthan, little streams in Irish, it is a condensed but still multi-disciplinary festival.
The only live performances will be by Little John Nee, who will do a series of pop-up, solo performances in seven different towns and villages in the county.
The final performance will be outdoors at Rathmullan House where John will present an evening of song and story before a socially distanced audience.
Earagail is about people and place, said the festival director, and it brings thousands of visitors to the county every summer.
"Seachtain leis na Mooneys" was to bring visitors to west Donegal to learn from the famous family of traditional musicians. Instead, Mairéad Ní Mhaonaigh said, the family got together and composed a new song and new tunes which will be premiered on YouTube during the festival in a programme in which they also share the creative process with viewers.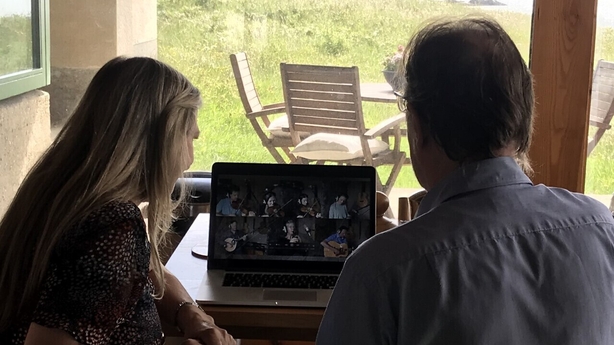 She said that the festival is so important to the county that it was vital to keep it going this year in the hope that people will see it online or on social media and think about coming to Donegal for it next July.
At Glebe House and Gallery near Churchill, curator Adrian Kelly said they would normally present a curated exhibition for the festival with work from other galleries and collectors, but, this year they decided to mount an exhibition from their permanent collection - something they have not done at the gallery for about 20 years.
Glebe House is the home of the late artist Derek Hill, who encouraged the islanders on Toraigh to paint.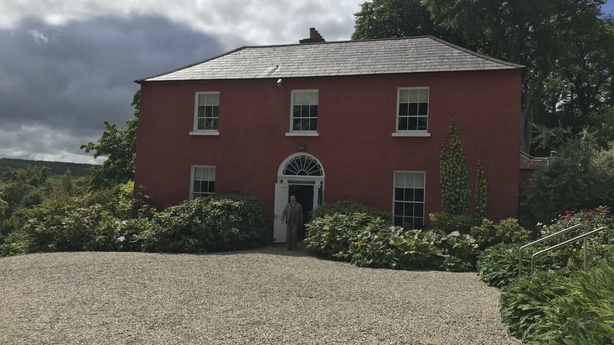 The house is currently closed because of Covid-19 but a virtual tour has been created so that people can see inside from wherever they are.
For the curator, that is one of the positive aspects of Covid-19 - it has focused them on research and work like this which they have not had time to do in the past.
For the organisers and artists the process of presenting a new-style Earagail Arts Festival has been challenging but ultimately enjoyable.
The hope is that it will keep people across the county, the country and the world, engaged with all it has to offer and augur well for next year's event.