A 35-year-old man has been charged with two counts of murder following the deaths of a man and a woman whose bodies were found in an apartment in north Belfast.
The victims were found stabbed to death in the flat in the Kinnaird Close area of the city at around 1pm yesterday.
They have been named as 37-year-old Frances Murray and 47-year-old Joseph Dutton.
A murder investigation has been launched by police in Northern Ireland.
The 35-year-old man is due to appear before Belfast Magistrates Court on Thursday.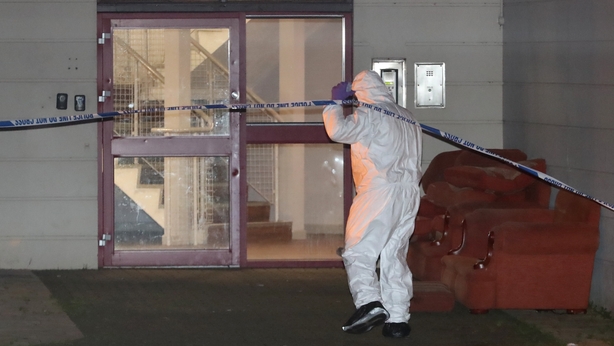 Detective Chief Inspector Peter Montgomery said he believes that "some form of altercation" took place within the flat where the victims were found.
He added: "I also want to locate a bag of blood-soaked clothing that I believe was discarded in the local area.
"The bag is described as being a white carrier-type bag with orange lettering on it.
"If you see a bag matching this description please do not touch it and contact police immediately."