One man has drowned, and another survived, after a car slipped off a local pier on Árainn Mhór (Arranmore) off the coast of Donegal.
Lee Early, 26, who worked on the Árainn Mhór ferry and was a volunteer on the island's RNLI lifeboat, was one of two men in the car when it became submerged underwater.
Local sources say they may have been trying to turn the car on the pier when it slipped into the sea at around 5.10am.
A 30-year-old man managed to get out of the vehicle but Mr Early, who was the driver, was trapped inside.
Gardaí say Mr Early's body has been removed to Letterkenny University Hospital where a post mortem examination will take place.
A garda investigation into the cause of the incident is under way.
Mr Early's father is the coxswain on the local lifeboat.
Members of the lifeboat crew, whose station is close to the scene of the incident, tried to save the man.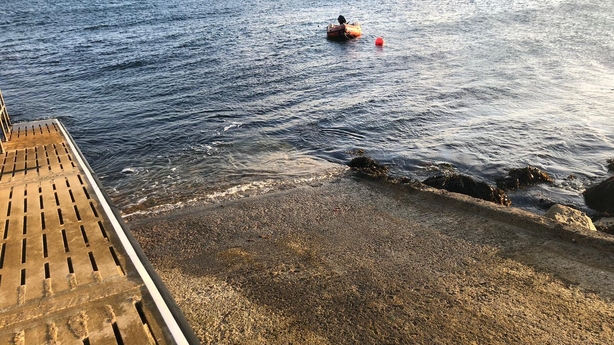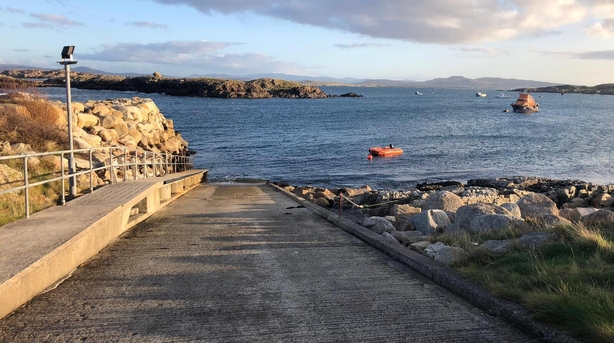 Area Lifesaving Manager at RNLI Owen Medland said his death would be a huge loss to the island.
"The deceased was one of our volunteers and was very close to us. He was a super young man who would be a loss to any community never mind a small community," he said.
"As an organisation, our thoughts are with the family, our volunteer crew who fought valiantly to save the young man's life, and the wider Arranmore community."
Local Donegal TD Pat the Cope Gallagher said he was shocked by the news.
He said he knew the family whom he described as "true islanders" and there was a great sense of loss as a result of Lee's death.
"He was a highly-regarded, hard-working and popular young man from a well-respected island family. Our thoughts and prayers are with them at this difficult time," he said.