The Donegal International Rally, one of the biggest rally events in the country, takes place next weekend and a major safety appeal has been issued ahead of it.
This year one of the most famous names in international motorsport and stunt driving, Ken Block, is competing in the rally and he gave his support to the safety appeal made today by the Gardaí and rally organisers.
He said he does a lot of fun things in cars but always in a safe and controlled environment and if people want to do things like that they should go to a track, something properly set up, adding that doing it on a regular street is properly dangerous and he would not recommend it.
Gardaí say they will be operating a zero tolerance policy in relation to road offences in Donegal on the rally weekend.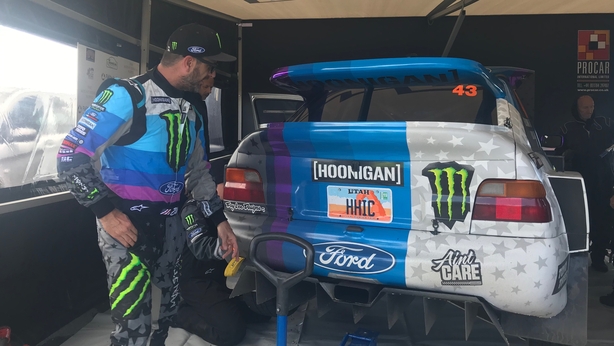 Inspector Michael Harrison said they will be mounting a major policing operation with numerous checkpoints and will be testing for drink and drug driving.
He says people should not be "diffing" and "donutting". Instead they should leave the rally-driving to the professionals and "keep the race in its place".
The Joule Donegal International Rally draws tens of thousands of spectators to the county and is a significant boost to the local economy.
It is very important for tourism in the county according to Inishowen Councillor Martin McDermott who said the most important thing is that it goes off safely.
In a county which has seen many road tragedies Cllr McDermott said safety is vitally important.
Damien Crawford, one of the rally organisers, said that everything they do is in a controlled environment and they have no time for people who do anything different.
He said they are looking forward to a really happy and safe weekend with everyone enjoying themselves.
That is the spirit people should come to Donegal in, he said, and if they do, they will be made very welcome.