Head of Emergency Services with Donegal County Council Gary Martin has praised the community effort in tackling a major gorse fire, which was brought under control last night.
Speaking on RTÉ's Morning Ireland, he appealed to the public to be cautious as there was significant damage to the area and some hot spots are being dealt with.
Coillte has appealed to people not to start any campfires or have barbecues in the woods or on hillsides.
Mr Martin said the cause of the Donegal fire is not yet known, but added that "fires tend not to happen by accident".
He said firefighters had to deal with strong weather conditions, which caused "substantial" difficulties.
Sixteen fire appliances were deployed along with the Civil Defence, Defence Forces, the Coast Guard and a private sector helicopter.
Mr Martin said a huge community effort was put in, with upwards of 100 fire crew and several hundred community volunteers.
He said it was very fortunate that there was no loss of life and no huge loss of property.
Asked about the response time from the Air Corps to the fire, spokesman Captain Kevin Fitzgerald said the Air Corps does not have the resources for a dedicated firefighting service.
He said the Air Corps is not the primary firefighting agency for the State, so when it was given the tasking it had to mobilise a crew first.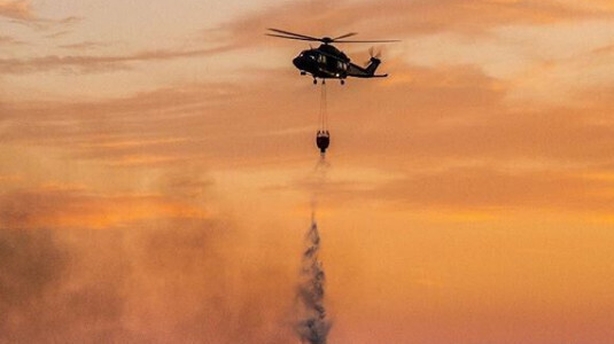 Capt Fitzgerald said there is a crew in Baldonnell for the Garda Air Support Unit and in Athlone for the medical service.
Local TD Pat the Cope Gallagher issued a statement last night questioning why it took, what he said was seven hours, for the Air Corps to mobilise a helicopter to assist in the firefighting effort.
Capt Fitzgerald said the crew tasking was approved at around 1pm yesterday, but the morning was spent assembling a crew.
He said such a tasking cannot be launched straight away as a crew has to be assembled and briefed on the situation.