Alleged sex abuse victim Máiría Cahill has said she is not satisfied with an apology from Sinn Féin leader Mary Lou McDonald following a report by the Police Ombudsman for Northern Ireland that found Ms Cahill was failed by a disjointed police investigation into her case.
Ombudsman Dr Michael Maguire found that ten years earlier the then RUC had information about the alleged abuse of Ms Cahill, and an IRA inquiry into it, but did not investigate it.
Ms Cahill had said she was owed an explanation by PSNI Chief Constable George Hamilton. She had also said she would like an apology from Ms McDonald.
She has claimed Sinn Féin covered up her allegations.
In a statement this afternoon, Ms McDonald said she apologised "unreservedly" to Ms Cahill and commended the bravery of the women featured in the report.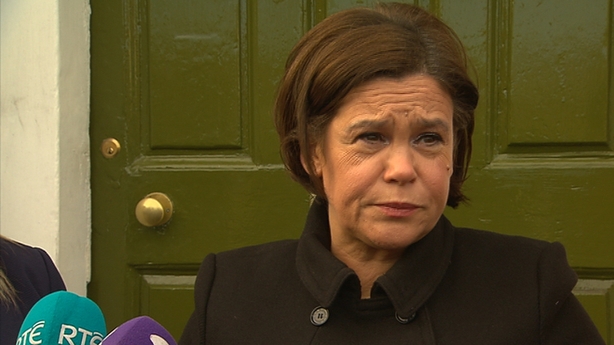 She said: "I have no doubt that the three women at the heart of this report have been through an ordeal.
"I want to commend their bravery, in particular the bravery of Máiría Cahill for waiving her anonymity.
"Sinn Féin has robust procedures in place for mandatory reporting of abuse.
"I deeply regret that these procedures were not in place at the time of Máiría Cahill's disclosure. For this I unreservedly apologise. I wish Máiría Cahill every best wish for the future."
"I think Mary-Lou's statement was cowardly and woeful, and that is me being kind to Mary-Lou," Ms Cahill said.
In 2010, Ms Cahill told police she was sexually abused by an alleged IRA member Martin Morris and was subjected to an IRA investigation into her allegations.
Mr Morris was acquitted of charges of rape and IRA membership when his trial collapsed in 2014 and has always denied the allegations.
We need your consent to load this rte-player contentWe use rte-player to manage extra content that can set cookies on your device and collect data about your activity. Please review their details and accept them to load the content.Manage Preferences
The PSNI investigated Ms Cahill's claims and a number of people were prosecuted, but the trials collapsed when Ms Cahill withdrew her evidence.
She later complained to Mr Maguire about the PSNI's handling of her case and his report concludes that she was failed by police in a number of key areas, including the failure to hold a serious case review.
The Ombudsman recommended that four PSNI officers be disciplined. Three were, while the fourth had retired by that time.
The report also revealed that ten years earlier, in 2000, the RUC had information that a man had abused children and that the IRA were investigating this, but he said there was no evidence of any police investigation as a result of that information.
Dr Maguire criticised the force's decision not to hold a serious case review and the circumstances of the choice to split its investigation across two units: one with expertise in terrorist cases and another specialised in dealing with victims of sexual assault.
He added: "I accept that police wanted to move quickly on the sexual allegations and to use their different expertise to maximum effect.
"While I do not agree that this led to evidence being diluted, it did bring about a disjointed approach by police in their investigations and their treatment of Ms Cahill.
"There is no evidence they considered any other approach, such as creating a team with the range of skills to investigate these matters as one case."
Dr Maguire found no evidence that anyone had been protected from prosecution or that the PSNI investigation became subject to adverse political interference.
His investigation did not find that Ms Cahill had to direct how the investigation progressed, but said the force's lack of a strategy for researching information already in the public domain contributed to her mounting concerns.
Dr Maguire also made recommendations for changes to PSNI policies.
Ms Cahill said the report proved she had been telling the truth.
PSNI Chief Constable George Hamilton said: "At the heart of this report are three victims abused as children, who were then failed by their police service.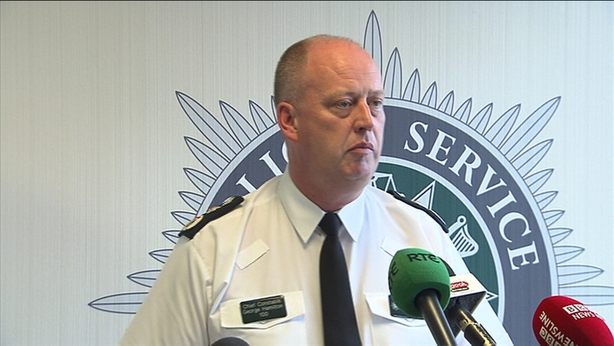 "I apologise unequivocally for the hurt and distress caused to them and for the failures in the police investigation.
"The Police Service of Northern Ireland fully supports the Office of the Police Ombudsman. It is an essential part of the mechanisms by which we can be held to account.
"The report found failures by the RUC in 2000, to share vital information which linked a man to the alleged abuse of children.
"Whilst PONI has stated that they are satisfied that current police practices would not allow such information to go un-investigated today, the report noted other failures in the PSNI's investigations.
"These standards fall very short of the high expectations that I and my officers set ourselves and that the public expect.
"I accept the report and we have since implemented all the recommendations made by PONI for changes to PSNI policies."
Additional reporting PA