Two men, sought by the PSNI and gardaí for offences including breach of licence and warrants, have been arrested in South Armagh.
James White and Alexis Guesto were discovered tied up and covered in paint on a bench in the village of Mullaghbawn.
In a statement the PSNI said they were alerted to reports of an assault in the area.
Police said that upon arrival they discovered the two men had sustained injuries and had to be taken to hospital for treatment.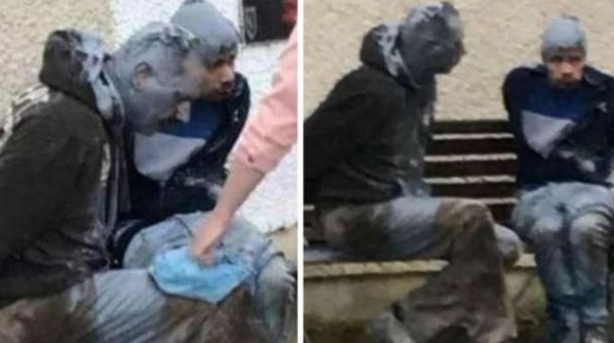 PSNI Chief Inspector Jill Duffie said she understood that "feelings in the area had been running high" over the search for the men, and added that the PSNI will be investigating the assault and working to identify anyone involved.
She added that "there can never be an excuse for violence or people taking the law into their own hands".
A local Sinn Féin Councillor Mickey Larkin said what happened was unfortunate but understandable, considering the distress the community had been under.