A crowd of around 200 people staged a protest at Kingspan stadium, home to Ulster rugby, this evening.
It was the club's first home game since the acquittal of Paddy Jackson and Stuart Olding, on rape charges, last month.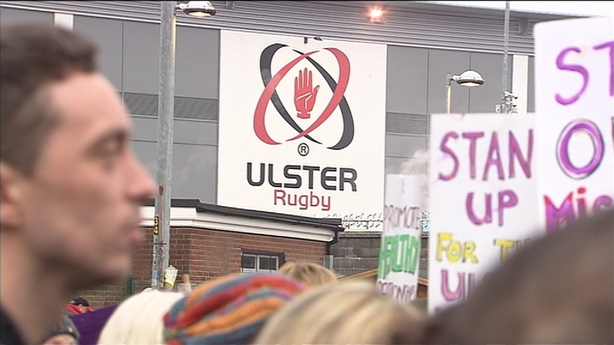 The demonstration was organised by the Belfast Feminist network, with representatives from several other women's groups from around the country, also attending.
Jackson and Olding, and teammate Craig Gilroy are the subject of a review by the IRFU and Ulster rugby, which is expected to report in the coming days.