A murder investigation is under way following a house fire in which three people died in Derrylin, Co Fermanagh.
A 27-year-old man was arrested at the scene in connection with the incident and was taken to hospital for treatment, the PSNI said.
Superintendent Jane Humphries said police officers believe that the fire was started deliberately, and that the man was arrested on suspicion of murder.
She said that police were called to the scene at around 7.20am this morning and that the fire began in the early hours of the morning.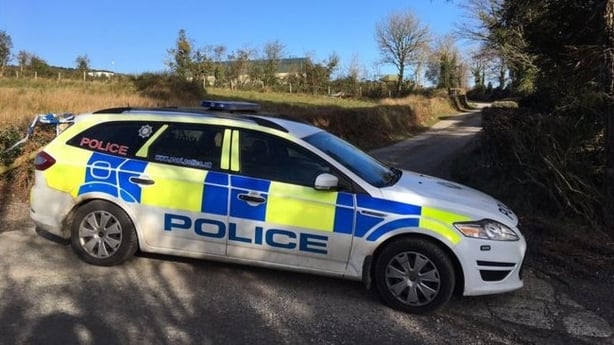 Northern Ireland Fire and Rescue Service sent three fire appliances to the scene in the area of Doon Road and Molly Road.
The service tweeted: "We received a call at 7.14am this morning to a house fire in Doon Road, Derrylin, Co Fermanagh.
"Firefighters dealt with a well-developed fire in a detached bungalow. 3 Fire Appliances attended the incident. The fire is now extinguished and NIFRS remains at the scene."
The property had been rented out and the occupants are believed to have been living in it for around a year.
The PSNI have appealed for information and wish to speak to anyone who was in, or travelling through the Derrylin area between midnight last night and 7.10am this morning.
DUP leader and MLA for Fermanagh-South Tyrone Arlene Foster said on Twitter: "Horrific news coming from Derrylin, County Fermanagh, this morning. My thoughts and prayers are with the family and local community."
She said those who died were members of the same family.
"This is devastating news for the local community and there is widespread shock in the area."
Sinn Féin MP for the area Michelle Gildernew tweeted: "Devastating news for the family concerned and the Derrylin community. This is absolutely tragic, God help them all."
Speaking on RTÉ's News At One, the Fermanagh South Tyrone MP said: "This is an awful tragedy, not just for the family, but for the community here in Derrylin - where they lived, and for the neighbours and for the people who tried to respond to the fire this morning. Three people are dead. Our deepest sympathies go to the wider family."