Thirteen suspects implicated by a loyalist paramilitary commander-turned supergrass, including two former police intelligence officers, will not be prosecuted.
Northern Ireland's Public Prosecution Service said there was insufficient corroborating evidence to support the allegations levelled by Ulster Volunteer Force boss Gary Haggarty to provide a reasonable prospect of conviction.
Prosecutors are still considering the cases of three remaining suspects named by long-time police informer Haggarty, related to three murders, with decisions expected by the end of the month.
The PPS decision represents another major blow for the already controversial assisting offender legislation.
In the summer, Haggarty, 45, pleaded guilty to 202 terror offences, including five murders, in a contentious state deal that will see him receive a significantly reduced prison term in exchange for his evidence when he is sentenced at the end of the month.
He could theoretically walk free, to enter a new life with a fresh identity, given he has already served three years in custody on remand - the equivalent of a six-year sentence.
Director of Public Prosecutions Barra McGrory said assessing the credibility of an assisting offender was a "complex task".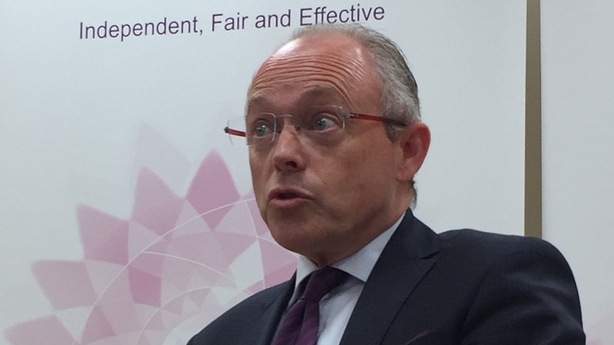 "Full and careful consideration has been given to all of the evidence currently available in respect of all cases," he said.
"I have now concluded that the evidence currently available is insufficient to provide a reasonable prospect of obtaining a conviction against 11 of the suspects reported by the PSNI and the two police officers reported by OPONI (Office of the Police Ombudsman for Northern Ireland).
"I have therefore taken a decision that a prosecution case against these individuals will not be taken forward."
Mr McGrory added: "I fully appreciate that this news will be deeply disappointing for the victims in these cases.
"I understand that this will not just be because of the disappointment or anger they may feel about the decisions but also because today is another day where they will be revisiting the pain of events from many years ago."
As well as the five murders, Haggarty, who is currently in protective custody, admitted five attempted murders, including against police officers; 23 counts of conspiracy to murder; directing terrorism; and membership of a proscribed organisation.
Haggarty was interviewed more than 1,000 times by detectives in one of the biggest and most complex cases undertaken in Northern Ireland.
The catalogue of offences stretch over a 16-year period from 1991 to 2007 and include the loyalist murders of John Harbinson, Sean McParland, Gary Convie, Eamon Fox and Sean McDermott.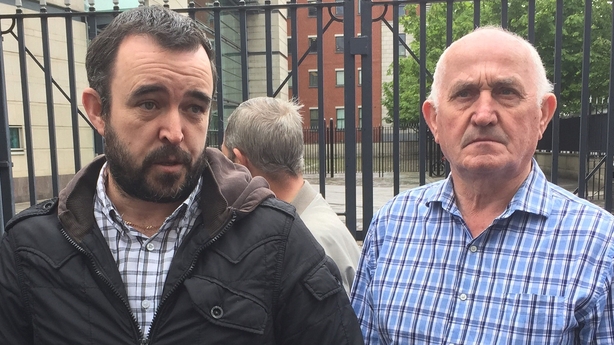 Haggarty, the boss of the UVF's notorious north Belfast Mount Vernon unit, provided evidence against others in relation to the murders of Mr Convie, Mr Fox, Mr McParland and Mr Harbinson.
There will be no prosecutions in the murder of Mr McParland.
Evidence provided by Haggarty linking one suspect to the murders of Mr Convie and Mr Fox and linking two suspects to the Mr Harbinson's murder are still under consideration by the PPS.
It is understood some form of corroborating evidence is available in those cases.
As well as levelling allegations against 14 men he claimed were loyalist associates, Haggarty also provided evidence in relation to alleged criminality by two former Royal Ulster Constabulary Special Branch handlers who worked with him when he was an informer.
No prosecutions will be taken against those two individuals.
Haggarty's own lengthy charge sheet also includes aiding and abetting murder, kidnap, possession of firearms, ammunition and explosives as well as hijacking, false imprisonment, arson, intimidation and conspiracy to riot.
The PPS decision will reignite the debate about the use of the assisting offenders legislation in Northern Ireland.
The policy has long been dogged by controversy.
Five years ago, a high-profile trial of 13 alleged loyalists ended with the acquittal of 12 of the defendants after the trial judge criticised the evidence provided by two supergrasses as being "infected with lies".
Ian and Robert Stewart served only three years of life sentences for the murder of a loyalist rival after each struck an assisting offenders deal.