Members of the Defence Forces have arrived in Inishowen, Co Donegal with a temporary bridge structure known as a bailey bridge.
The bridge will be put in place at an area known as Riverside and will allow Donegal County Council to reopen one of the main arteries in the peninsula, the Quigleys Point to Carndonagh road on a single lane basis.
This road was closed when a main bridge on the route was destroyed by the floodwaters last week.
Donegal County Council staff has been preparing groundwork for the arrival of the temporary bridge in recent days.
Army engineers in conjunction with the council hope to have the bridge open by Monday.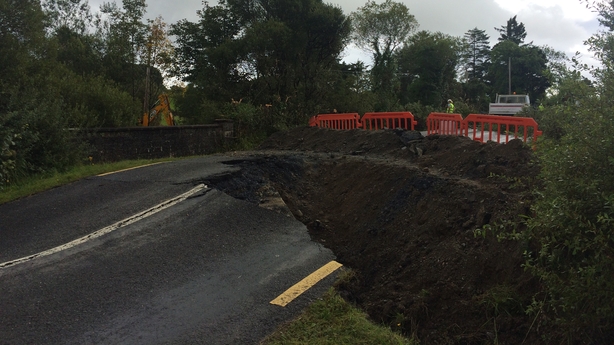 Many parts of the northwest suffered severe flood damage in last week's freak rainfall.
Minister of State with responsibility for Flood Relief Kevin 'Boxer' Moran has said the clean-up operation is going to be enormous.
Taoiseach Leo Varadkar visited the area last week and said that additional funding will be made available to Donegal County Council for repairs.
He also said a number of other humanitarian assistance schemes will be available to home and business owners and there will be a very strong Government response to support the people of Donegal.