Russia has claimed its forces have taken control of the town of Soledar in east Ukraine, its first claim of victory in months of battlefield setbacks, but Ukraine said there was no takeover.
Both sides have conceded heavy losses in the battle for the salt mining outpost, with Moscow desperate to sell any win back home after repeated humiliations and Ukraine determined to hold - and win back - ground.
The Russian defence ministry announced it had "completed the liberation" of Soledar and that the victory would pave the way for more "successful offensive operations" in the Donetsk region.
Moscow has made the complete capture of Donetsk its primary military objective after it claimed late last year to have annexed the region into Russia.
Kyiv dismissed Russia's announcement and said "severe fighting" was ongoing in Soledar, where buildings have been reduced to rubble since becoming the war's epicentre.
"Ukraine's armed forces have the situation under control in difficult conditions," Sergiy Cherevaty, a military spokesman said on Ukrainian television.
Moscow's announcement came as the UN Security Council was preparing to meet to discuss the war.
Ukraine's Deputy Defence Minister Ganna Malyar said earlier that Russia had moved most of its forces around Donetsk to capture Soledar, conceding "This is a difficult phase of the war".
The Russian mercenary group Wagner has claimed that it spearheaded the offensive for Soledar and already announced this week that its forces were controlling it.
But both the Kremlin and the Russian defence ministry said fighting was ongoing at the time, in an indication of infighting.President Volodymyr Zelensky had earlier vowed that Ukrainian forces defending Soledar and neighbouring Bakhmut would be armed with everything they need to hold the line.
---
---
A 'small-scale victory'
Observers are divided over the strategic significance of Soledar, an industrial town with a pre-war population of around 10,000 people.
It could act as a bridgehead for Russia to develop its offensive for Bakhmut, a larger hub that its forces have been attacking for months.
The defence ministry said on Friday that Soledar's capture "makes it possible to cut off supply routes of Ukrainian troops" there and surround them.
The US-based Institute for the Study of War (ISW) said that Russian forces had likely already captured Soledar on Wednesday.
"But this small-scale victory is unlikely to presage an imminent encirclement of Bakhmut," it cautioned.
The think tank added that Russian information operations have "overexaggerated" the importance of Soledar.
Moscow's last major gains were in June and July with the capture of Lysychansk and Severodonetsk in the eastern Lugansk region.
Russia has suffered several key defeats since, including its retreat from Kherson city in the south last year.
The battle for Soledar comes after a major reshuffle in Moscow, with Chief of the General Staff Valery Gerasimov now in charge of its operations in Ukraine.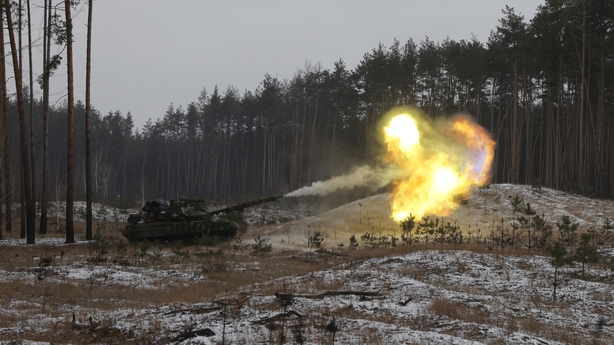 'Serious' battlefield problems
A Moscow-based analyst, who spoke on condition of anonymity, described the move to AFP as "unprecedented" and said it indicated "very serious problems" on the battlefield.
The head of Ukraine's presidential office called after Soledar's reported fall on Ukraine's allies to give it more weapons.
"To win this war, we need more military equipment, heavy equipment," the official, Andriy Yermak, said.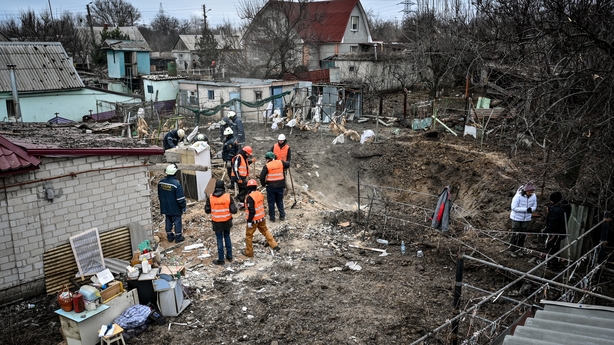 Defence Minister Oleksiy Reznikov meanwhile said that Ukraine had effectively become a NATO member despite the military alliance's reluctance to get embroiled in a wider conflict with Russia.
Reznikov said he was confident Western allies would shed their inhibitions about supplying Ukraine with heavier weapons such as tanks and fighter jets.
"This concern about the next level of escalation, for me, is some kind of protocol," he told the BBC on Friday, dismissing NATO fears about provoking Russia.
"Ukraine as a country, and the armed forces of Ukraine, became (a) member of NATO," he said. "De facto, not de jure (in law). Because we have weaponry, and the understanding of how to use it."
Oleg Sinegubov, governor of the eastern Kharkiv region, said Russian troops targeted the village of Dvorichna with artillery fire Friday.
As a result, two women died and a third was hospitalised, he said.
Across Ukraine, the front lines have barely budged since Russia's last big retreat in the south two months ago. Kyiv hopes heavy armour from Western allies will allow it to resume advances.
Western countries have started to offer Kyiv advanced weaponry like the sophisticated US Patriot missile system. Th United States, Germany and France last week pledged armoured fighting vehicles and Ukraine's latest requests have focused on battle tanks.
Polish President Andrzej Duda promised Ukraine 14 German-made Leopard battle tanks. Mr Zelensky told Polish state-run broadcaster TVP Info that this could pave the way for other countries to do the same.
The UK is also considering sending tanks.