The war in Ukraine is fast approaching its fifth month. Kyiv has become increasingly dependent on Western support politically, economically and militarily since Russia's invasion at the end of February.
Weapons remain at the top of the list of Ukraine's demands, with some frustration at the pace of supply.
The leaders of Germany, France and Italy, all criticised in the past by Kyiv for support viewed as too cautious, visited Ukraine on Thursday and offered the hope of EU membership to a country pleading for weapons to fend off Russia's invasion.
After holding talks with Ukrainian President Volodymyr Zelensky, the leaders signalled that Ukraine should be granted European Union candidate status, a symbolic gesture that would draw Kyiv closer to the economic bloc.
The following day, the European Commission made it official and recommended EU "candidate status" for Ukraine.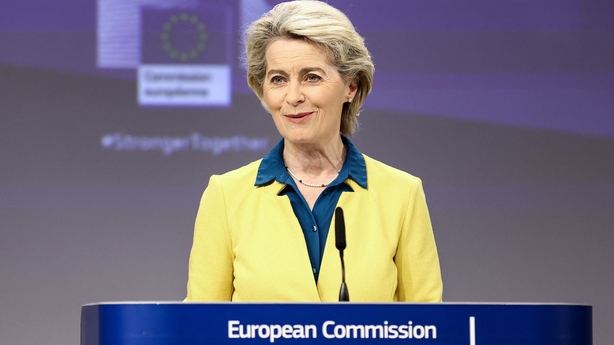 German Chancellor Olaf Scholz said Germany would continue to provide support to Ukraine as long as it needs. "Ukraine belongs to the European family," he said.
President Emmanuel Macron said France would step up arms deliveries to Kyiv.
NATO defence ministers meeting in Brussels pledged more weapons for Ukraine while making plans to bolster the US-led military alliance's eastern flank.
Earlier in the week, the US pledged an additional $1bn in additional military assistance for Ukraine.
Russia has consistently denied invading Ukraine and targeting civilians. This week, Russian Foreign Minister Sergei Lavrov told the BBC "things were not as they seemed".
"We didn't invade Ukraine," he claimed. "We declared a special military operation because we had absolutely no other way of explaining to the West that dragging Ukraine into NATO was a criminal act."
Ukrainian officials said they are depending on receiving more heavy weapons including modern rocket artillery and anti-missile defence systems from the West to counter Moscow's big advantage in firepower. It's reported that Russia outnumbers Ukraine in artillery fire by 20 to one in some areas.
The main battle in recent weeks has been over the eastern city of Sievierodonetsk, where Ukrainian forces are holed up in a chemical factory with hundreds of civilians.
"Every day it becomes more and more difficult because the Russians are pulling more and more weapons into the city, and trying to storm it from several directions," Sievierodonetsk mayor Oleksandr Stryuk said.
Out of 100,000 residents, around 10,000 are reported to remain in the city.
Sievierodonetsk is the Ukrainian administrative capital of Luhansk Oblast in the Donbas region and has been under heavy shelling for weeks. Capturing the city would be of political importance, and would also allow Russian forces to advance further into the Donbas region.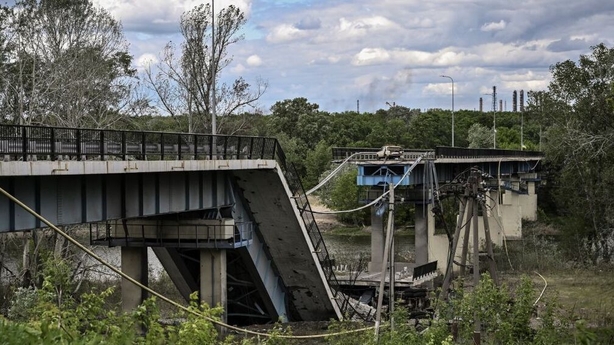 Sievierodonetsk and Lysychansk are the only cities not to have fallen to Russia in Luhansk. The Donetsk and Luhansk regions - collectively known as the Donbas - have both been partially controlled by pro-Russian separatists since 2014.
If Russia seizes these two cities it would effectively occupy the entire Luhansk region, achieving one of the goals President Vladimir Putin set out at the start of the war.
Despite Ukrainian forces being under pressure in the Donbas now, their morale is far higher than it is on the Russian side.
And that morale isn't going to change, according to Ed Arnold, European Security Research Fellow at Royal United Services Institute.
As the war now enters a phase of attrition, Mr Arnold believes that from a Ukrainian perspective it is absolutely critical to ensure that Western support is maintained.
"The real issue is that neither side has the capability for manoeuvre. It's kind of exhausted so neither side can do a knockout blow. The Ukrainians can't put in any counter offensive until they start getting more and heavier equipment from the west," he said.
While Donetsk and Luhansk are more pro-Russian than other areas because they've been partially occupied since 2014, it's not the entire population of the region, so Moscow's gains in the Donbas are still quite fragile.
"Ukrainians are probably going to have to fall back from Sievierodonetsk to Lysychansk soon enough, which is on higher ground, and it's bordered by the Seversky Donets river. So that is a good defensive position to start to try and slow down Russian forces and really stop them from taking the whole of the Donbas, which is Slovyansk and Kramatorsk, which are further to the west.
"They are the real prizes for the Russians, but they are very far away from that at the moment. They're only able to move at best 3kms a day. That's a very slow advance," said Mr Arnold.
Ukrainian defenders in Sievierodonetsk holed up in the Azot chemical plant are using similar tactics to soldiers at the Azovstal steelworks in Mariupol during a three-month siege. They're essentially trying to draw Russian forces into an urban battle where it takes a lot more for the attacker than the defender in terms of energy to fight.
"All of the crossing points now have been blown up over the river so the Ukrainians can still fight or withdraw but they do seem to be choosing to fight the Russians forward and cause maximum number of casualties. They are achieving that, but they also are taking casualties themselves," according to Mr Arnold.
Ukrainian officials confirmed casualties of somewhere between 600 and 1,000 daily, and around 150 troops a day were being killed.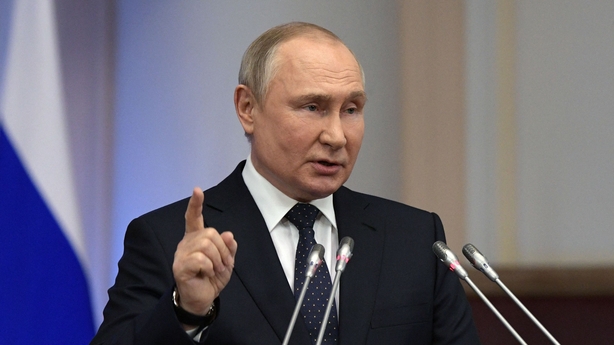 This week President Zelensky said; "There is a direct correlation: the more powerful weapons we get, the faster we can liberate our people, our land."
The troops defending on the contact line and in the Donbas are the best Ukraine has. They have been there since the war started and are very experienced, many are battle-hardened and have been fighting on rotation in and out of the Donbas since 2014.
It's Mr Arnold's assertion that Kyiv needs to preserve that experienced force to ensure they have a strong capability, and that with Western artillery systems starting to come online in the Donbas, Ukraine is still in a strong position.
"The Russians have shown that they can't fight, they can't manoeuvre without artillery support. So this is a sort of phased issue for the Ukrainians.
"They need firstly to integrate fresh troops with experienced troops. That's quite important to give the most experienced troops a rest for a while.
"They need to get as many artillery systems as they can online and start to specifically target the Russian artillery systems, which they have been very effective at thus far.
"They then need to be able to manoeuvre, that is the use of the tanks and infantry-fighting vehicles that have been donated by the West. And then they'll be in a position to counterattack.
"If all those things go well, they could put in a quite large counter-offensive come September which would be able to push back Russian forces in certain areas. They can't take all of the territory back, but they can at least cut it. That's going to be key," said Mr Arnold.
Mr Arnold also observed that even though Russia has the capacity to send in more troops, it would be politically challenging for the Kremlin to do so.
"If Russia goes to full mobilisation, then they have the personnel. But from a political position, Putin would have to declare a war as opposed to a special military operation. And there's already a lot of signs that people on the Russian side would actually refuse to fight, there's been a lot of reports on those not wanting to go back to Ukraine, etc.
"So, the only way that Russia can generate the forces in terms of personnel is to go for full mobilisation which is very politically difficult," explained Mr Arnold.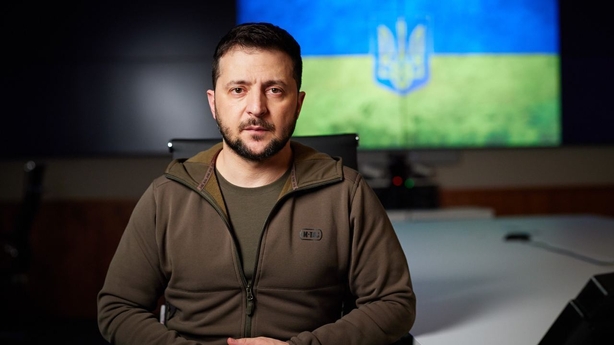 Despite Russia taking big losses on personnel and equipment in eastern Ukraine and sanctions beginning to create difficulties when it comes to regenerating equipment, Moscow has spent decades building its vast collection of weapons and military equipment.
According to Kalev Stoicescu, research fellow with the International Centre for Defence and Security in Estonia, Russia is emptying deep old depots in the Far East, even from Siberia and bringing in old tanks.
"They have even bought back, old Soviet-era munitions, even from Iraq and so on. So yes, they were depleting certain reserves and certain things, but they have a lot of stuff still there. We have to take this into account. Ukraine is bleeding heavily, losing hundreds of fighters a day, and these guys have to be replaced.
"I think that the weapons that have been provided to Ukraine so far, have been insufficient, both in terms of quantity, and even quality in some ways.
"We say that the Western aid is decisive and so on, but it would be a game changer only if there will be a sharp rise in quantity and quality of weapons and munitions, so that the Ukrainians would be at Russia's level and would be able to strike back effectively and retake territories. This is just enough for Ukraine to survive and to somehow keep the frontline, but not sufficient for victory," said Mr Stoicescu.
Even with international sanctions, the Russian economy is in a much better condition than the destroyed Ukrainian economy.
"The upcoming summer would be crucial for Ukraine to be able to withstand until presumably, the Western sanctions would affect more clearly Russia's economy," noted Mr Stoicescu.
"Then comes into the game this Russian internal situation because the Kremlin is desperate to keep a sense of 'normality' in Russia as if this war is nothing, that Russia is so resilient and it's not affected, and so on.
"They try to hide how it's being affected from the Russian people, so that their perspective is that Russia is ahead. And they're trying to prove to us that they will survive successfully and so forth.
"We have to prove the contrary and it takes a bit of time, but for that to occur, we really have to give now to Ukraine quickly enough munitions and good weaponry to withstand the Russian attacks in the Donbas particularly."
While Western allies offer political, military, economical and humanitarian support to Ukraine, Mr Stoicescu believes providing hope and support for Ukraine's success is a very important factor.
"We care about our own security. We care about Ukraine because our own security will depend very much in the future. From the way we handle this war now, and we don't care about Putin's image or his future.
"We're not interfering in Russia, in what Putin does in Russia, that's not our business. It is for the Russian people to decide if this is proper, what they do now and if this regime deserves to remain in place or not.
"We must realise that it's not just Ukraine's war with Russia, it's ours too. And if Russia gets away also with this adventure, which is so brutal and so cruel that they will continue the same way.
"History has taught us in Estonia that only when the Russians are busy elsewhere, can we have peace and enjoy normal life and if they are not busy elsewhere, they'll come in our direction, and then we'll have to fight again," said Mr Stoicescu.
"We have to live with the principles of ancient Rome, 'Si vis pacem, para bellum', if you want peace, you have to prepare for war."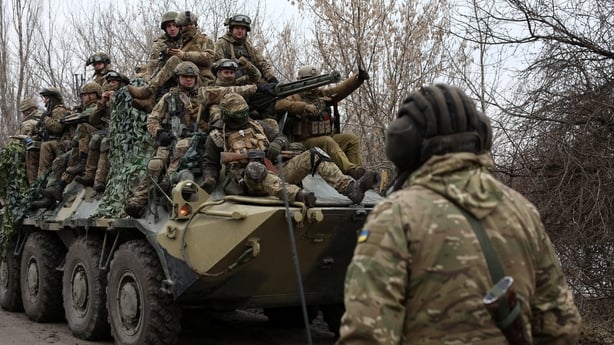 Russia's lead negotiator in peace talks with Ukraine has said that Russia was willing to resume negotiations but the initiative to continue them was with Kyiv.
Kyiv's lead negotiator Mykhaylo Podolyak said that talks with Moscow were "on hold" after being held regularly in the earlier stages of the conflict but without substantial results.
Ukraine also ruled out a ceasefire or any territorial concessions to Moscow as Russia stepped up its attack in the country's east and south, pounding the Donbas and Mykolaiv regions with air strikes and artillery fire.
Mr Stoicescu's view is that if Russia would propose a ceasefire, it would only be to consolidate themselves on the occupied territories and that they will never retreat from them.
"Probably Putin's aim or Putin's regime's aim is to achieve what they couldn't achieve in 2014. That is their minimum goal, obviously, to take those territories that they claim historically to have been named, little Russia, or Malorussia and that stretch along Ukraine's east and southeast, this land bridge to Crimea.
"But we should not live in any kind of illusions, because I think President Putin has taught us not to live in illusions anymore. Their aim is still to subdue entirely Ukraine - and they will go as far as we let them go - and the Ukrainians.
"That's why the main aim is for them to be pushed out. I mean, if there is talk of a ceasefire or a peace, so to say, that would be very short-lived, if it doesn't satisfy Ukraine's needs and Ukraine's rights and international law," he said.
While there is much conversation about territory and occupation, Mr Stoicescu warned it's not just a large land grab, but it's the people living there too.
"Many of them, fortunately escaped Russian occupation through corridors and evacuations, but many others suffer on the ground. The Ukrainian government says that about a million Ukrainians have been deported to Russia, including hundreds of thousands of children.
"So when they grabbed Crimea in 2014, the impression was that they grabbed a peninsula territory, but they also grabbed people, two million people were taken," he said.
Since the crisis escalated in February, UNHCR, the United Nations Refugee Agency said eight million people have been internally displaced in Ukraine, 6.5 million have crossed international borders into neighbouring countries including Poland and Moldova, and 13 million are estimated to be stranded in affected areas or unable to leave due to heightened security risks.
The conflict has also impacted global displacement figures. By the end of 2021, those displaced by war, violence, persecution, and human rights abuses stood at 89.3 million, up 8% on a year earlier and well over double the figure of 10 years ago, according to UNHCR's annual Global Trends report.
Since then, the Russian invasion of Ukraine - causing the fastest and one of the largest forced displacement crises since World War II - and other emergencies, from Africa to Afghanistan and beyond, pushed the figure over the dramatic milestone of 100 million.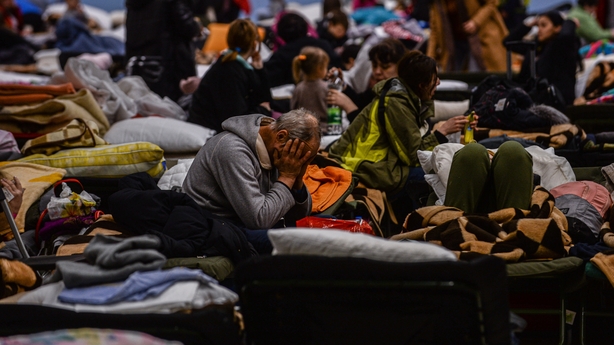 "Every year of the last decade, the numbers have climbed," said the United Nations High Commissioner for Refugees, Filippo Grandi.
"Either the international community comes together to take action to address this human tragedy, resolve conflicts and find lasting solutions, or this terrible trend will continue."
On the ground in Ukraine, the Norwegian Refugee Council (NRC) is warning that civilians in Sievierodonetsk are almost entirely cut off from aid supplies after the destruction of the last bridge into the city.
Prior to the February invasion, 800,000 people were already displaced in eastern Ukraine since 2014, while thousands of vulnerable pensioners remained in Donbas in need of essential supplies.
The NRC has been operational in Ukraine since 2014, serving people affected by the war in particular in the Donetsk and Luhansk regions. The organisation had 84 national and three international staff members at the end of 2021. Before February this year, most of NRC Ukraine's staff were based in Sievierodonetsk but since the war escalated it's office was forced to close.
It reopened its Ukraine Country Office in Kyiv in May and has also opened two area offices in Dnipro and Lviv, and a field office in Ternopil.
Jan Egeland, Secretary General of the Norwegian Refugee Council, said civilians in Sievierodonetsk are surviving on food distributed by NRC and other aid organisations. But for the past few weeks, regular distributions have been impossible due to the intensified fighting and deteriorating security situation.
"We cannot overstate the seriousness of the current situation for civilians trapped in Sievierodonetsk and in other towns and cities across Ukraine as a result of this war.
"As the bloody fighting rages on, we call on all parties to the conflict to uphold their obligations under international humanitarian law to allow safe passage for civilians who want to leave the battle zones; safe, unfettered access to aid; and protection for people who are unable, or choose not to, leave," he said.