Every Monday night for the last month, Roisin Boyd has been cooking for a young Ukrainian mother, her children, and her host family.
For Ms Boyd, she says that cooking for her own family is a labour of love and so volunteering to cook one night a week for a host family and the Ukrainians they are hosting was a practical way to offer her support.
"It seems like a small thing to do, to cook one meal for the week that gives the host mom a day off," she says.
Ms Boyd says that through volunteering, she has gotten to spend time with the Ukrainian mother she cooks for. Natalia Storozhyk arrived in Ireland from Kyiv at the end of March with her young sons Leo and Milan.
"We have a little connection which is very sweet," she says, "I just want them to know that they are very welcome, and we are so happy to have them here and to do what we can to make it as easy as possible for them."
Ms Boyd is cooking as a volunteer with the 'Host Families Meals on Wheels' group, which was set up to assist both host families and Ukrainians staying with them. Volunteers cook and deliver a meal one night a week.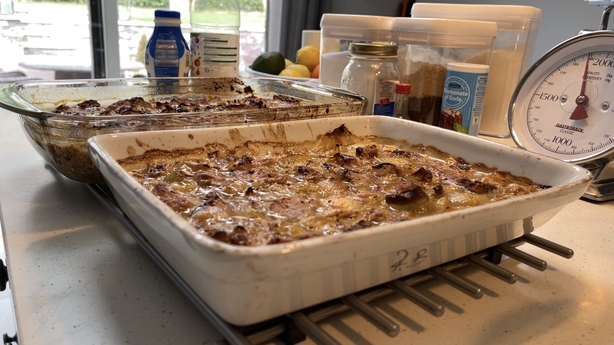 The group was set up on Facebook by Joanne Eakins, who is from Dublin.
When Ukrainians started arriving in Ireland following the Russian invasion, Ms Eakins says that she really wanted to host a family but was unable to do so.
She then decided to support a friend of hers who did take in a Ukrainian family, by cooking a meal once a week.
"And then I said if I'm doing this, why can't other people do this as well?" she says.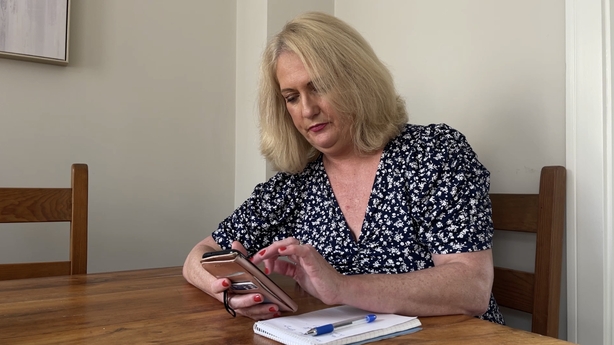 Ms Eakins says that she initially sent out a message on a local support group and had five volunteers within an hour.
She then went further afield by setting up a dedicated Facebook page, connecting volunteers and host families nationwide.
One month since the Facebook page was set up, Ms Eakins says that there are 400 members around the country, with many volunteers and host families 'matched'. However, a volunteer may not always have a host family in their area and may simply wait until there is one and become a member of the group.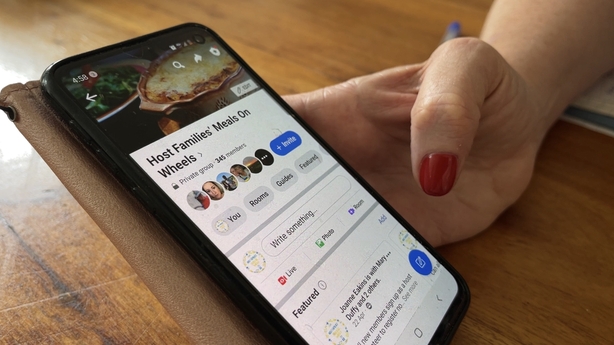 "So, my objective and my dream would be to have thousands of volunteers and hundreds of families registered with us all over the country," Ms Eakins says.
"So that when a host registers, I can say, I'm going to get you a volunteer and I guarantee you, you'll have somebody calling to you by next week.
"Most of the Ukrainian families accept the food, so you're actually dealing with the Ukrainian families directly. And you might find not only are you delivering a meal with love, you're actually suddenly becoming a friend in their community."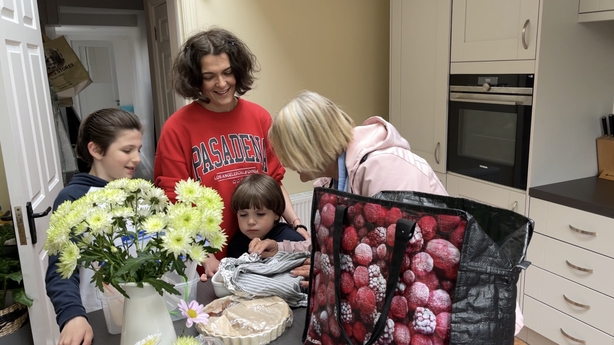 Ms Storozhyk says that she is very grateful to Ms Boyd and her host family for helping her and her family since she arrived in Ireland.
"I'm really happy to be here in Ireland, and I'm really grateful to the people here who help us and my kids with food, and with a home.
"I would like to thank Roisin and Christina and Jean-Baptiste, for the hosting, for the making of such wonderful food for us every Monday. So, thank you very much. I really appreciate that."