The blockade of women and children in Mariupol's Azovstal steel plant has been labelled a "crime" by a leading Ukrainian academic and member of Mariupol City Council.
Speaking to RTE's Morning Ireland, Mykola Trofymenko, Rector of Mariupol State University and a member of Mariupol City Council, said Russia's blockade of the women and children in the Azovstal steel plant is "not an act of humanity" but a crime.
"It is a total disaster because to keep civilians in these circumstances and not to give the possibility for them to go out – children and women – it is not the act of humanity.
We need your consent to load this rte-player contentWe use rte-player to manage extra content that can set cookies on your device and collect data about your activity. Please review their details and accept them to load the content.Manage Preferences
"It is another crime. A crime that Russians are organising in Mariupol. This is genocide. The children and women, they should let them go using some corridor, some international organisation that will help them to go out, and to save their lives," said Mr Trofymenko.
The Azovstal Steel plant, one of the largest metal works factories in Europe, is an industrial complex that covers 10 sq km and has a large network of underground rooms and tunnels.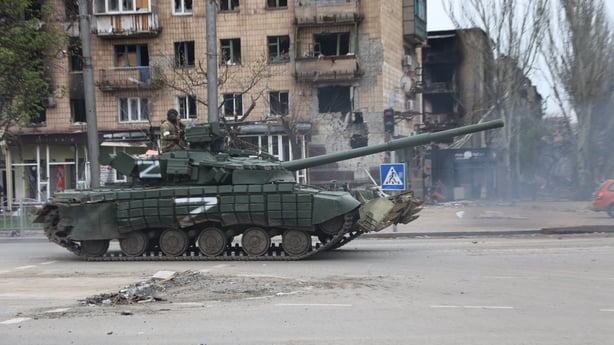 Ukrainian soldiers and civilians remain under siege despite promises from Russian President Vladimir Putin that they would not be attacked there.
Videos from the plant purportedly show women and children sheltering underground.
On the issue of humanitarian corridors, Mr Trofymenko said they were not working and are part of publicity attempts by Russia. He said it is not possible to leave the city.
He agreed with claims by the city's Deputy Mayor that Russian troops are attempting to cover up war crimes in the besieged city.
"Russians are trying to hide the tens of thousands of killed people," he said.
He claimed that dead bodies on the streets are being moved to mass graves and there are satellite images to prove this.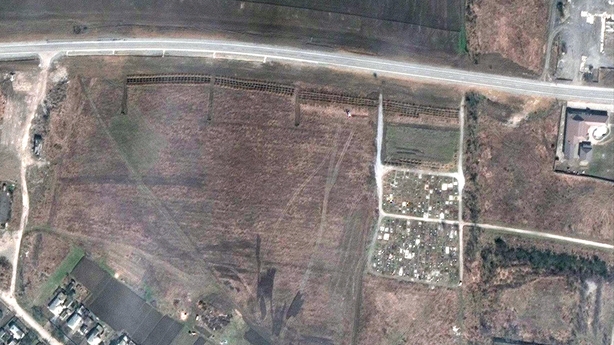 "The city is totally destroyed. Mariupol is now ruins but there are still 100,000 people there. It's a huge number," Mr Trofymenko added.
Mr Trofymenko left Mariupol with his family in March. He said the city council is continuing to organise and help people who are displaced from the city.
"The goal of the city council is to preserve the lives of our citizens and to take as much citizens from the city that we can," he said.
As rector of Mariupol State University, Mr Trofymenko said he hopes a new University will be rebuilt.
---
---
"I do believe that we will succeed, actually, and that we will continue to be the centre of all Mariupol and the transformation of Mariupol," he said.
"On the basis of my university, we will create the centre that will be the magnet for all the citizens of Mariupol that fled from the city.
"We will wait until the victory and after this victory we will come home and rebuild this city. We will make it more comfortable and more European. It will be the best city in Ukraine," said Mr Mykola Trofymenko.