The Irish Congress of Trade Unions has staged a protest outside the Russian embassy in Dublin to mark one month since the start of the invasion of Ukraine.
The ICTU 'Stand with Ukraine' rally was addressed by the Ukrainian Ambassador to Ireland, Larysa Gerasko.
She thanked the Irish people for their support and called on the Irish Government to expel Russian diplomats.
"Russia is continuing to destroy our country, our children and our future," she said.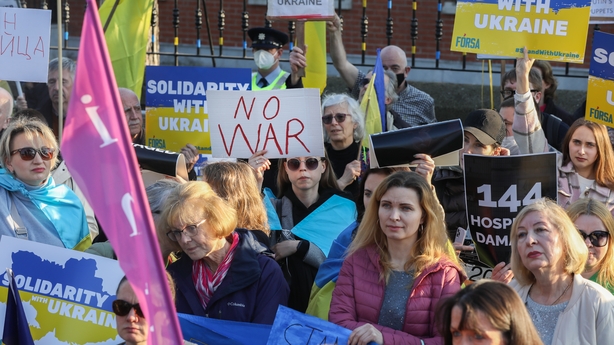 ICTU President Kevin Callinan also addressed the rally.
"President Volodymyr Zelensky has repeatedly said the attack on Ukraine is an attack on democracy across Europe. An attack on all of us," Mr Callinan said in his address.
"This is a concept we fully understand and endorse as trade unionists. For us, an injury to one is always an injury to all," he added.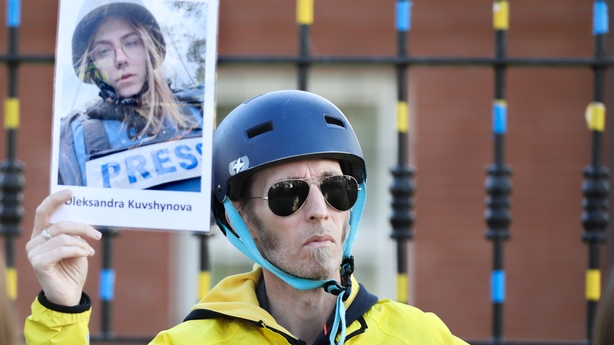 Union members gathered to remember those who have died, to protest at the illegal invasion and to express solidarity with workers in Ukraine who have suffered as a result of the action of the Russian government.
Ukrainian people, some of whom have fled the invasion, were also present at this evening's protest.