It is no exaggeration to say that Prince Harry sees himself as being on a mission to reform Britain. His legal action against the Mirror Newspaper Group is part of that struggle.
It is expressed in his witness statement drawn up for the High Court trial and has led many commentators in Britain to question his sense of perspective.
As fifth in line to the throne, he was not holding back when he said both the media and the British government are at "rock bottom" and in bed together to ensure the status quo.
"It is incredibly worrying for the entire UK," he stated.
A veteran of the Afghanistan war, he also said in his witness statement that "as a soldier" he felt a duty to expose phone hacking "in the name of public interest".
There has been a lot of speculation about Prince Harry's mental state. He admits to past mental health issues and talks of the paranoia and depression caused by the constant media attention since he was a boy.
His statement shows this as well. The prince said the stories being published about him made him fear being attacked.
"Any one of the thousands of people that I met or was introduced to on any given day, could easily have gone 'you know what, you're an idiot. I've read all the stories about you and now I'm now going to stab you'," he said.
He is also fixated on former Daily Mirror editor Piers Morgan as being responsible for machinations against him.
Stories examined in the trial include two from 2002 about a plot to steal his DNA when he was 18 years old to establish if Major James Hewitt was his biological father.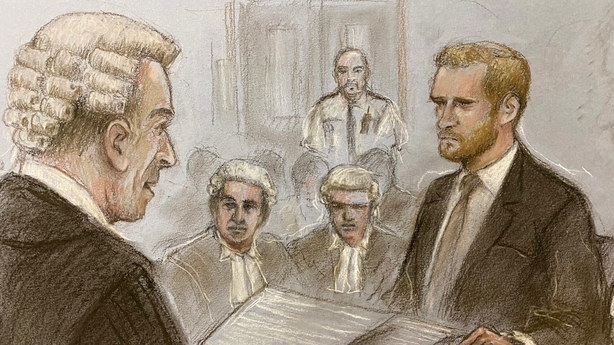 He said he suspects that the newspapers were trying to put doubt into people's minds about his parentage so that he could be ousted from the royal family.
That would seem to stretch credulity. As he says himself, it was common knowledge among the media that his mother's affair with Major Hewitt did not begin until after he was born.
It also seems to be a stretch to believe, without any specific grounds, that Mirror newspaper reporters conspired to break up his relationships with women because he would generate more stories for them as a single man.
Prince Harry can be forgiven for harbouring resentments and edginess given his memory of paparazzi taking photographs of his mother as she lay dying, being relentlessly pursued by the tabloids himself and then the diagnosis of PTSD apparently as a result of drug use, which would not have been helped by serving in a war.
He says his decision to take on the tabloids was finally provoked by their treatment of himself and his wife Meghan Markle.
But sympathy will not win him the court case. The only issue at stake for the court is whether phone hacking or other methods of Unlawful Information Gathering (UIG) were used against him in the cases before the court.
Andrew Green for Mirror Group Newspapers (MGN) said straight away at the start there was no such evidence.
"Zilch, Zero, Nil, De Nada, Niente, Nothing," he stated.
The lawyer took Prince Harry through each of the 33 articles, many of which were about his youthful relationship with his then girlfriend Chelsy Davy, as well as sports injuries, drug use and a visit to strip club at a time when the tabloids had dubbed him 'Hooray Harry'.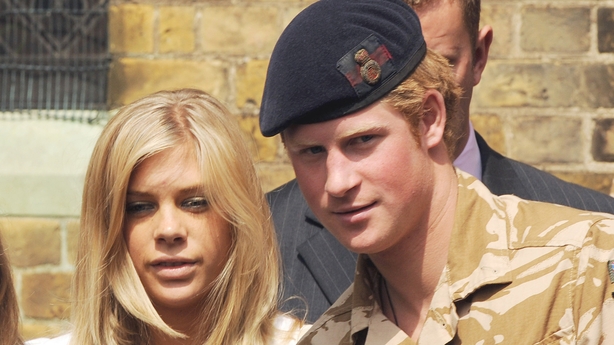 Some court reports remarked that the prince seemed surprisingly unprepared in the witness box. He admitted he could not remember reading most of the articles at the time.
Mr Green pointed out that many of the articles had originally been reported in other newspapers before they appeared in any of the Mirror titles.
They included one about a knee injury while the prince was at Sandhurst officer training academy, which he claimed was private medical information.
Mr Green was able to show that not only had this injury already been reported elsewhere it was also contained in an official press release from the palace.
Another story about his 18th birthday party was already reported by PA from an interview the prince himself had given.
A story about Chelsy Davy being angry about his Nazi costume at a party came from his girlfriend's uncle, said Mr Green.
The story about a dinner at the flat of late TV presenter Caroline Flack was the result of a payment to celebrity magazine IKON, explained the lawyer.
Going through each of the stories, Mr Green said there was not one single piece of evidence to show they resulted from phone hacking and not from legitimate sources.
Mr Green was reported before the trial to be about to "tear him to shreds" like a "beast".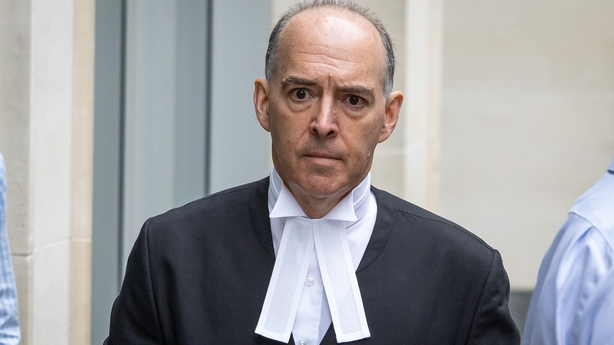 In the event he could have gone a lot harder on the royal given the fact that MGN's case is that the prince is basically imagining that he was phone hacked and also given his own admission of paranoia.
"Total speculation" is how Mr Green summed up the prince's belief of phone hacking.
Mr Green contented himself with referring to the last line in the prince's witness statement made about the press - "how much more blood will stain their typing fingers before someone can put a stop to this madness?".
In reply to the lawyer, the prince confirmed that he was referring to himself as someone who could stop the madness.
The prince's biggest problem is that there are no data records of phone calls from MGN to support his claim. To hack a phone, someone has to call it. This type of evidence was uncovered during an investigation of the Sun and News of the World.
Mirror journalists who were involved in phone hacking in other cases said they did not target the prince.
The prince is claiming that it is suspicious that some of the same journalists were involved in his stories. He also pointed out that the same private investigators were hired at the time his stories came out.
MGN would point out that there is no evidence of unlawful information gathering (UIG), such as phone hacking, bugging or the use of deception to gain access to confidential medical or financial information records.
If any simple surveillance or ordinary data search was carried out by private detectives, that would not be illegal under British law.
However, the prince will have at least a partial victory. At the outset of the trial, Mr Green said the Mirror was admitting to one instance of UIG involving the prince when a private investigator was hired to find out about an evening in a nightclub in 2004.
The type of UIG was not specified and the incident is not one of the 33 claims before the court, but the lawyer said the prince is entitled to compensation for this.
Also, of the 33 claims made, MGN is directly contesting only 28, leaving five as 'not admitted'. This could leave open the possibility of more findings against the newspapers.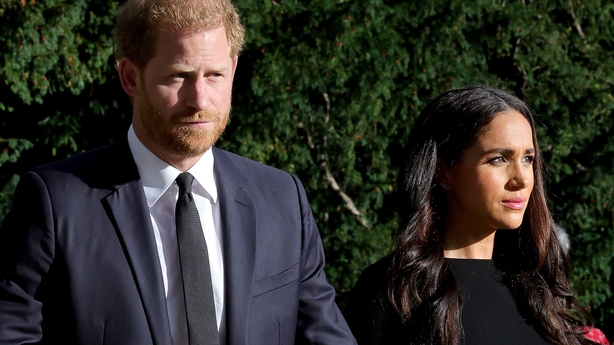 Prince Harry will have to wait for the judgment from Mr Justice Fancourt to see if his battle was worth it.
But many would agree that he has a point when he complained in his witness statement about politicians not being willing to implement the recommendations of the Leveson Inquiry in 2014.
The inquiry was set up after the News International phone hacking scandal, but then prime minister David Cameron refused to implement its central recommendation, which was to set up statutory press regulation.
The Conservative government also shelved part two of the inquiry.
Members of the same government that eased off on the newspapers on phone hacking have been more than willing to keep lambasting the BBC and threaten to defund it because they do not like its editorial tone.
But another criticism of Prince Harry has been that he is late to the fight. The News of the World is closed down, journalists were jailed. And the tabloids were not the force they once were.
In 1997, around the time Prince Harry claims the phone hacking started, the Daily Mirror was selling about 2,300,000 copies a day.
This dropped to roughly 1,3000,000 in 2008 and is now below 300,000. At its peak in the 1960s, it was selling 5m a day.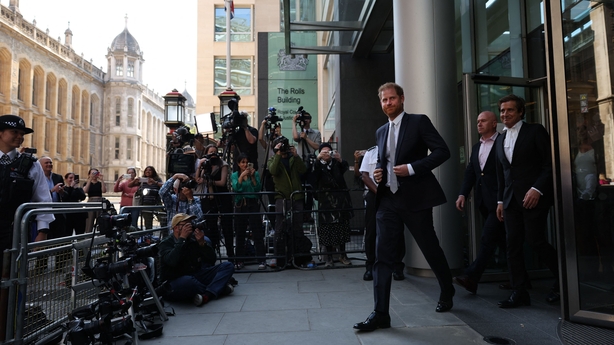 But the case and Prince Harry's own experiences are important given the proliferation of social media influencers and media celebrities. There is a potential psychological cost of living with that type of fame or vying for it.
It also emphasises the need for evidence-based belief in the age of conspiracy theorists and Tik Tok detectives.
In particular, the judgment in this case may bring some clarity for Prince Harry.
And there is a lot riding on the outcome of this hearing, not just because it is a test case for many others, but also for the future of the prince's future and that of the royal family.
Senior royals have on very rare occasions made some direct or indirect criticism of British government policy. But no royal has ever dismissed this democratically elected authority as "rock bottom" and accused it of conniving at criminal activity.
While many in Britain are tired of hearing about Prince Harry's troubles he is still attracting substantial public interest. It is hard to escape the feeling that the royal family is entering an entirely new era.