Rishi Sunak's place in the final two of the Conservative party leadership race looked increasingly secure this evening, with Penny Mordaunt still clinging to second place as the contest intensifies.
The race to replace Boris Johnson heated up as Ms Mordaunt fended off a challenge by Liz Truss, receiving 82 votes to the foreign secretary's 71 in the third ballot of Tory MPs.
All eyes will already turn to the next ballot tomorrow, with Kemi Badenoch now the candidate with the lowest share of the vote after backbencher Tom Tugendhat was eliminated.
Mr Sunak, who got 115 votes, edged closer to the 120 votes required to guarantee a place in the final two.
Second place Penny Mordaunt had been the bookies favourite, but her race has stalled as she dropped her number of votes by one to 82.
Liz Truss gained seven but would have hoped to have received more of the 27 votes available following the elimination of hard Brexiteer Suella Braverman.
Kemi Badenoch got an additional nine votes but is still in fourth place.
Two final contenders are due to be chosen by Wednesday. Those two candidates will go before a vote of party members, with a new leader and prime minister to be announced on 5 September.
On Twitter, Mr Tugendhat said: "Although it wasn't to be today, I am immensely proud of the positive vision we put forward for our country.
"Thank you to all those who supported me and believed in #ACleanStart."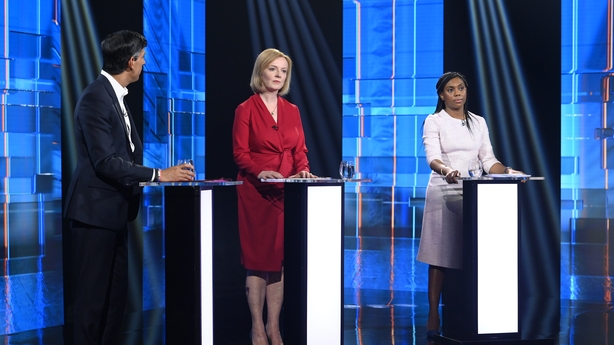 In last night's leadership debate on ITV, Liz Truss cited the bill to overwrite the Northern Ireland Protocol as an example of how she is able to get things done.
Ms Mordaunt came under attack from Mr Sunak over her plans to borrow to pay for day-to-day spending.
Mr Sunak said he was being responsible and adhering to proper Conservative Party values by promising to reduce inflation before any tax cuts.
Ms Badenoch said she would not keep the UK's net zero emissions targets if this meant damaging the economy.
Meanwhile, Sky News has cancelled its scheduled Tory leadership debate after Mr Sunak and Ms Truss declined to take part.
The broadcaster cancelled tomorrow evening's event with a day's notice after sources in Mr Sunak's camp suggested he would only do further TV confrontations if he succeeds in making it to the final two candidates.
Team Truss argued they were focused on behind-closed-doors hustings to win the support of Conservative MPs.
A statement from Sky News read: "Tuesday evening's live television debate on Sky News between the Conservative Party leadership candidates has been cancelled.
"Two of the three candidates currently leading in the MPs' ballots - Rishi Sunak and Liz Truss - have confirmed to Sky News that they do not want to take part.
"Conservative MPs are said to be concerned about the damage the debates are doing to the image of the Conservative Party, exposing disagreements and splits within the party."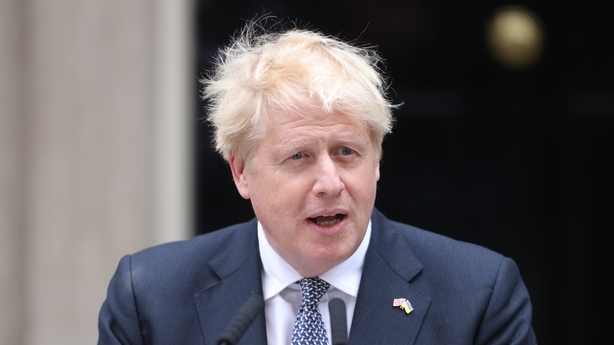 Meanwhile, Boris Johnson's government has won a late night confidence vote in the House of Commons after a bad-tempered five-hour debate.
Mr Johnson is now expected to continue in his role for the next seven weeks until a new Conservative party leader is chosen to replace him.
MPs voted 349 to 238, majority 111, to support the motion stating that the Commons has confidence in the government.
The debate came after a tumultuous few months which led to Tory MPs forcing him to accept he has to step down, amid accusations of lying and rule-breaking.
Mr Johnson denied that his departure from Downing Street will be the end of Brexit, claiming some people believe Labour and the "deep state will prevail in its plot to haul us back into alignment with the EU as a prelude to our eventual return".
With additional reporting by PA