UK Conservative Party MP David Amess has died after he was stabbed several times at a constituency meeting in his Southend West constituency.
The 69-year-old veteran politician, who had been an MP since 1983, was attacked this afternoon at Belfairs Methodist Church in Leigh-on-Sea, Essex, England.
A 25-year-old man was arrested at the scene on suspicion of murder. The investigation is being led by counter-terrorism police. PA sources said the man is believed to be a British national with Somali heritage.
The father-of-five is the second sitting MP in Britain to be killed in such circumstances in five years, following the death of Labour MP Jo Cox in 2016 as she attended a constituency surgery.
Mr Amess had been MP for Southend West since 1997 and first entered parliament in 1983.
British Prime Minister Boris Johnson has paid tribute to Mr Amess, describing him as "one of the kindest, nicest, most gentle people in politics".
British Home Secretary Priti Patel ordered an immediate review of MPs' security in the wake of what she called an "attack on democracy itself".
Ms Patel met police and representatives of the security and intelligence agencies. A spokesman said that she had also spoken to House of Commons Speaker Lindsay Hoyle.
"The Home Secretary has asked all police forces to review security arrangements for MPs with immediate effect and will provide updates in due course," the spokesman said.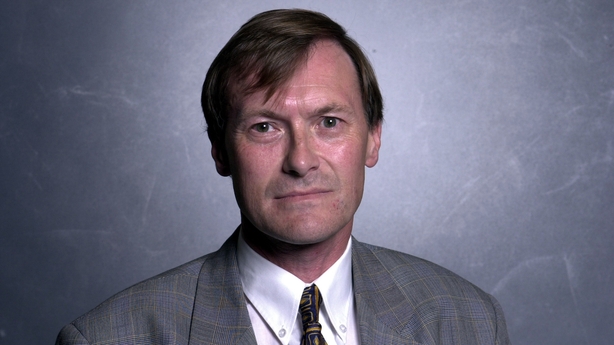 At a press conference, Chief Constable of Essex Police Ben-Julian Harrington said: "At just after midday today, Essex Police were called to reports of a stabbing in Eastwood Road North, Leigh-on-Sea.
"The response of the emergency services to this incident was immediate and our officers arrived on scene within minutes.
"When they arrived they found Sir David Amess MP, who had suffered multiple injuries.
"This was a difficult incident, but our officers and paramedics from the East of England Ambulance Service worked extremely hard to save Sir David.
"Tragically he died at the scene. A 25-year-old man was arrested immediately at the scene on suspicion of murder. He remains in custody.
"A knife was also recovered at the scene.
"The investigation is in its very early stages and is being led by officers from the specialist counter-terrorism command."

Mr Harrington said "it will be for investigators to determine whether this is a terrorist incident", adding they will be "keeping an open mind" over the motive.
Witness Anthony Finch told Sky News: "We arrived to do some work on the adjacent building ... and at the point when I was crossing the road I saw an upset lady on the phone saying 'you need to arrive quickly, he's still in the building'.
"There were loads of armed police, overhead there was an air ambulance, as well as a police helicopter.
"I saw the suspect get put into a police van, get taken away and then they cordoned the whole road and pushed us all down the road."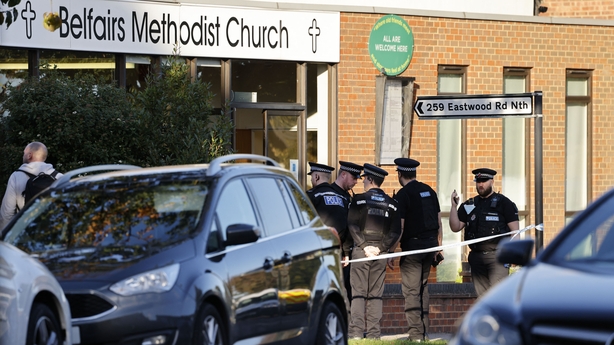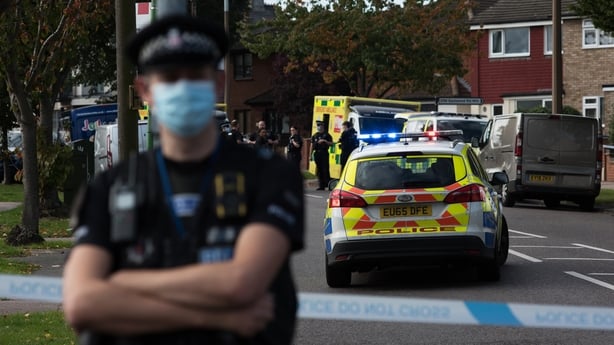 A devout Catholic and promoter of animal welfare
Mr Amess was a devout Catholic who was also an anti-abortion activist and patron of the UK's Right To Life charity.
The organisation described him as a "pro-life champion" who "used his position as an MP to stand up for the vulnerable, including championing initiatives to introduce more protections for unborn babies and more support for women facing crisis pregnancies".
Friends and colleagues have described Mr Amess, who was married with four daughters and a son, as a tireless campaigner for the issues he cared about.
Local councillor John Lamb said he was "always trying to help people and especially refugees".
Mr Amess described himself as a "great animal lover" on his website, something that was reflected in his record in parliament.
He was responsible for introducing the UK's Protection Against Cruel Tethering Act in 1988, campaigned to stop the testing of domestic products on animals, tackled the illegal wildlife trade and fought for an end to puppy farming, according to his website.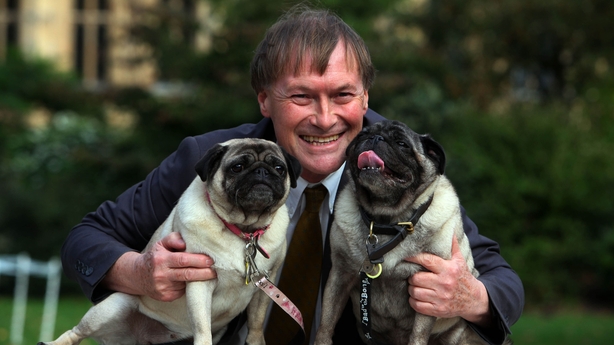 He opposed the culling of badgers and was one of the few Tory MPs in favour of a foxhunting ban.
In his most recent British Commons intervention, on 23 September, he called for a debate on "animal welfare generally, cruelty to animals and the welfare of farmyard animals" to mark World Animal Day on 4 October.
The Tory veteran was a patron of the Conservative Animal Welfare Foundation and won the Dods Animal Welfare and Environment Award in 2011 for his work on the issue.
Many of the tributes pouring in following his death refer to his passion for animal rights.
Mr Amess and his three-year-old French bulldog Vivienne were running in the forthcoming Westminster Dog of the Year Show, which promotes responsible dog ownership.
He also regularly judged at local dog shows and supported various local animal charities.
Aside from animal welfare, Mr Amess also championed better maternity services.
Around 80 people attended a Catholic service at St Peter's Church in Eastwood, Essex this evening in memory of the MP.
Fr Jeffrey Woolnough told the congregation: "Have you ever known Sir David Amess without that happy smile on his face? Because the greeting he would always give you was always that happy smile.
"He carried with him that great east London spirit of having no fear and being able to talk to people and the level they're at. Not all politicians I would say are good at that."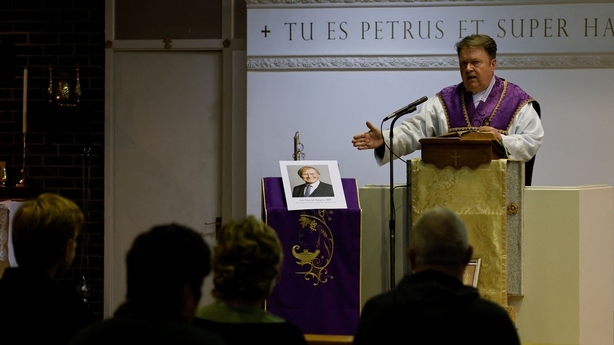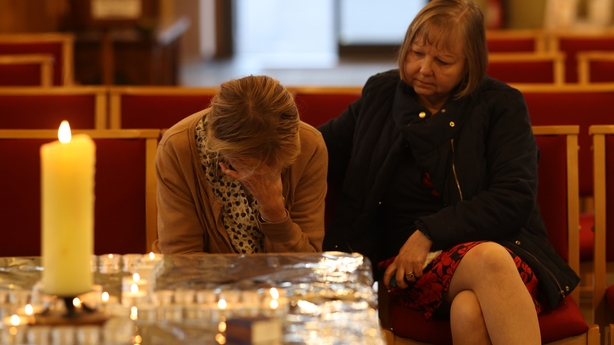 He said Mr Amess had "died doing the thing he loved, meeting his constituents, his local people.
"He was old school in that respect but still knew how to enjoy probably the most boring things. His great gift, great courage comes from his upbringing."
The British Red Cross, in a tribute, said Mr Amess had "visited British Red Cross volunteers and supported us in our work".
The MP had previously described as "heart-breaking" a visit to a refugee camp in Malatya in Turkey in 2019, where some 10,000 Syrian refugees were living.
Latest attack on British MP in constituency
This is the latest attack on MPs in their constituencies, which includes the murder of Jo Cox.
The 41-year-old Labour MP for Batley and Spen was shot and stabbed in her constituency by a far-right supporter on 16 June, 2016.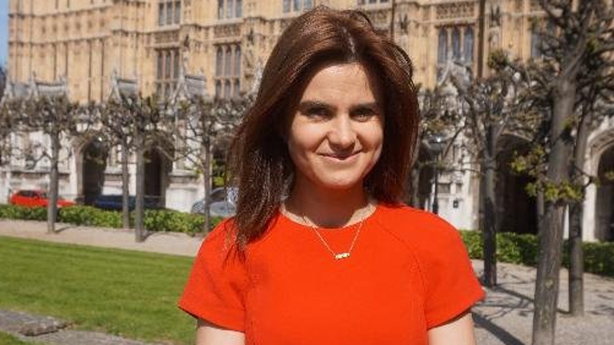 In May 2010, East Ham MP Stephen Timms was stabbed twice in the abdomen.
Mr Timms suffered serious injuries and according to police was "extremely fortunate not to have been killed". He remains an MP.
Nigel Jones, then MP for Cheltenham, was severely injured in January 2000 when he was attacked in his offices by a man with a sword.
Andrew Pennington, a Gloucestershire county councillor, was killed in the same attack while trying to defend the then-MP.
He was posthumously awarded the George Medal for bravery.
The attacker, Robert Ashman, had been suffering from paranoid schizophrenia and was deemed unfit to stand trial and was ordered to be detained indefinitely in a secure hospital.