When football fans descended on Wembley stadium for tonight's England v Scotland match in Euro 2020, they passed through one of London's biggest new residential developments – a housing scheme that is transforming old industrial units into new apartment towers – many of them built by an Irish company.
Long a destination for big football events and concerts, this part of North West London is now rapidly becoming a big residential quarter, with the stadium right in the middle.
The latest phase in the development – a 1,200 unit build to rent scheme – has just been finished by Irish building company John Sisk.
And to mark both occasions, the building workers' kids got to have a kickabout for the "pass it on challenge". But the builders are also keen to pass on the word about apprenticeships in the building trades.
In Ireland, there are not enough skilled tradespeople to build all the houses required.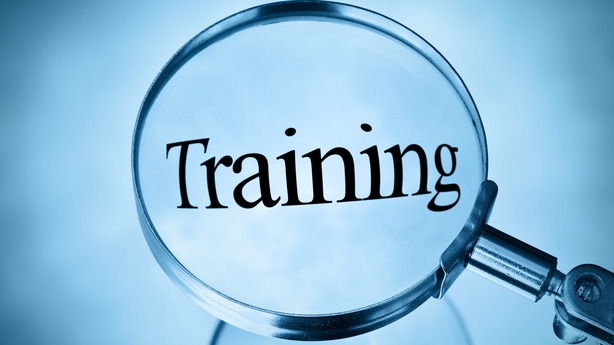 Ibec and others are trying to persuade firms to invest in apprenticeship schemes to train the staff they need.
Back in 2007 there were 23,700 apprentices in Ireland – by 2015 that had fallen to 4,400 – one of the reasons why there is a shortage of builders and tradespeople in Ireland right now.
In 2007, Shane O'Hara joined one of those apprenticeship schemes straight from school. It was a four year programme in carpentry and joinery.
Eight years ago, he moved to England as a site management trainee. When we met, he was busy signing off the last block of apartments in a ten block scheme for clients Quintain.
Sitting in a residents' lounge that looks down on the roof of Wembley Stadium, he said: "When I was looking to undertake an apprenticeship, John Sisk was one of the few out there that had a scheme for young people who wanted to become apprentices in carpentry and joinery.
"What needs to happen is that there is something in place so other contractors can to do something similar and encourage people to go into a trades background.
"Back home in Ireland, [the culture] is more oriented to university or a college degree than a trade."
And there are not tradespeople enough in England, either. In the borough of Brent, where Wembley is located, the council is working with the big construction firms to encourage these businesses to take on apprentices – making it a condition of planning.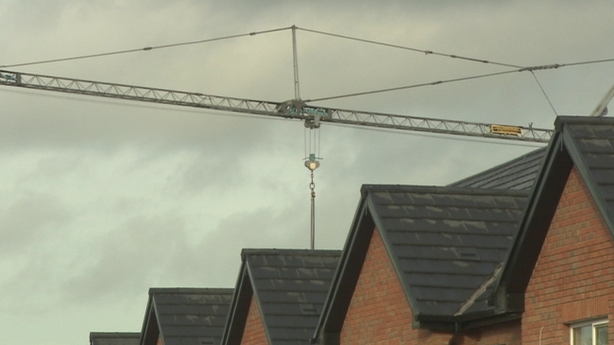 But such is the shortage of skilled trades, and the demand for staff, that big construction firms are increasing their use of prefabricated components made in factories offsite.
Showing me around the newest section of the Wembley Park development, Sisk's regional director Ger Hayes tells me the first part of the scheme was built in the traditional way with brick cladding – 1.5 million bricks laid by hand.
But in the second phase, they used 1,200 prefabricated panels to form the outer walls – looking like the original brick finish in part one, but saving on the need for bricklayers on site.
It also reduces the carbon footprint of the site, and for existing residents means less noise and dust. It is also faster – a big consideration when it comes to getting apartments built when there is a housing shortage.
The panels – and other components such as bathrooms – are made in factories and craned into the shell of the building.
Concentrating work in factories means less travel and a less transient lifestyle for the tradespeople who work on the buildings. It becomes more like a factory job (though variety of location can be one of the attractions of construction work).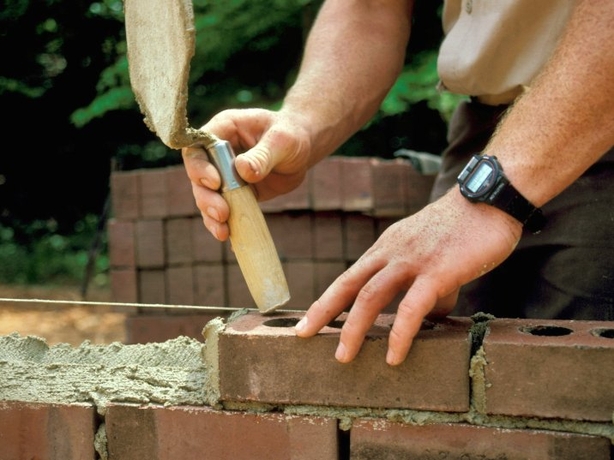 The 1,200 homes here are almost all build-to-let units owned by the developer Quintain – which is also developing a mostly build-to-let apartment scheme in Dublin's Cherrywood.
Matt Voyce, executive director of construction at Quintain, says developers have become more interested in build to rent – rather than build for sale - for several reasons, some to do with the changing market, some to do with the economics of construction.
"One of the key issues is that the millennials, who are a large target for us, are not driven by the same desire to own property - they want to be more transient.
"So we have seen a large shift in the market - not only ourselves but across the industry - to the build-to-rent proposition. We noticed it first in about 2015."
Mr Voyce lists what he regards as the positives for one single landlord controlling what is in effect a small town of apartment towers: "We control the roads, the amenities, the space between the buildings, the retail - so we can curate a community that our residents want to see.
"It's a safe environment. It is clean, secure and that is attractive to people who want to rent.
"Maintenance is factored into the rent we charge – the gardens will always be pristine, the roads clean, the CCTV monitored by staff."
The big question for housing supply in Ireland is how fast can new units be delivered. The shortages of tradespeople is having an effect, but is just one of several causes of delay.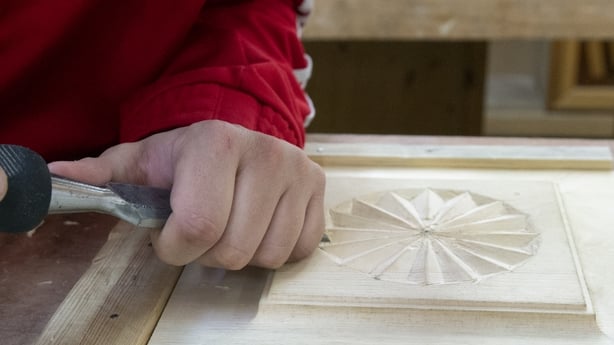 The balance of advantage my be turning in the direction of build-to-rent developers: their model tries to beat the cyclical nature of housing booms and busts and makes it attractive to finance providers - notably life insurance funds, which seek steady returns on their investments over the long term.
So how fast? "We have gone pretty fast since 2015, we have delivered about 3,000 homes," says Matt Voyce.
"At peak we had nine projects, a construction spend of £45 million a month, 3,000 operatives on site, 24 tower cranes.
"There are always challenges around planning, but if the market is there and the demand is there and the finances are in place – there is a lot of money in the market for build-to-rent – and you have a good contractor, you can build pretty quick."
Sisk has built 11 developments at Wembley for Quintain – but with one third of the masterplan for the whole area still to be completed, it is not full time here yet.