British Prime Minister Boris Johnson has told cafes, pubs and restaurants across the country to close tonight and to stay shut indefinitely to help slow the spread of the coronavirus outbreak.
"We are telling cafes, bars and restaurants to close tonight as soon as they reasonably can and not to open tomorrow," Mr Johnson told reporters in Downing Street.
"Some people may of course be tempted to go out tonight, an I say to those people, 'please don't,'" Mr Johnson said.
"We're also telling nightclubs, theatres, cinemas, gyms and leisure centres to close on the same timescale," he added.
The British government will pay businesses hit by the outbreak not to lay off workers, as part of what finance minister Rishi Sunak said would be an unprecedented economic intervention.
"Today I can announce that for the first time in our history the government is going to step in and pay people's wages," Mr Sunak said.
He said the government would give grants to cover 80% of a worker's salary if businesses kept them on staff, up to a total of £2,500 (€2,740) a month.
"The economic intervention that I am announcing today is unprecedented in the history of the British state," he said.
Pubs, restaurants and cafés are to close across the UK from tonight as the British government attempts to slow the spread of #Covid19. In Italy, the death toll has risen to over 4,000 | Live updates: https://t.co/nAl0Rwz6HD pic.twitter.com/fsuudEmObf

— RTÉ News (@rtenews) March 20, 2020
A further 40 people have died across the UK after testing positive for the coronavirus, bringing the total number of confirmed deaths in the country to 167, the UK's National Health Service has said.
The patients who died were aged between 50 and 99 and had underlying health conditions.
Overall there have been 177 deaths across the UK. 167 of these have been in England, with six in Scotland, three in Wales and one in Northern Ireland.
The first coronavirus-related death in the UK was reported 15 days ago, on 5 March.
Around 80% of cases of Covid-19 will be a mild to moderate illness, close to 14% have severe disease and around 6% are critical.
Generally, you need to be 15 minutes or more in the vicinity of an infected person, within 1-2 metres, to be considered at-risk or a close contact.
---
Read more:
Updates on coronavirus pandemic
---
The British government has said engineering companies have come up with an emergency ventilator prototype to treat coronavirus patients that could be approved next week.
However one industry source told Reuters full production was several weeks away.
Britain has a shortage of ventilators which can save the lives of those who develop complications after contracting the virus. The UK's existing stock of around 5,000-8,000 ventilators is inadequate.
Given such an acute shortage in a country with a population of 67 million, the government scrambled to ask top engineering companies to retool their production to make ventilators.
"More than half a dozen companies have already made one in prototype, to check with us that we are happy with the quality," health minister Matt Hancock said.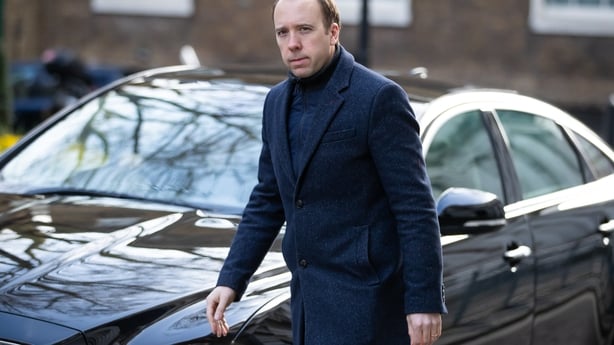 Mr Hancock said he hoped the new ventilators would be approve dfor use in hospitals by the end of next week.
"I would be surprised if it was longer than then," he said. "We need as many as you can possibly make and we will buy them."
A source familiar with the manufacturing situation said the prototype would be available next week with manufacturing to start in four weeks time.
Other industry sources told Reuters that they were ready to act but that they needed more details from government on what was expected from them.
British companies have formed three teams, led by aerospace engineer Meggitt and carmakers McLaren and Nissan to pursue the rapid production of ventilators.
European planemaker Airbus has offered help with 3D technology and facilities if other companies need it.
"When needs must, we can perform and I'm sure the same would be true for ventilators ... if we were given the right brief and opportunity to do so," Bentley boss Adrian Hallmark said.
Britain faces a "massive shortage" of ventilators that will be needed to treat critically ill patients suffering from coronavirus, after it failed to invest enough in intensive care equipment, a leading ventilator manufacturer said.
Estimates of the potential death toll in the United Kingdom range from a around 20,000 to over 250,000 or even more.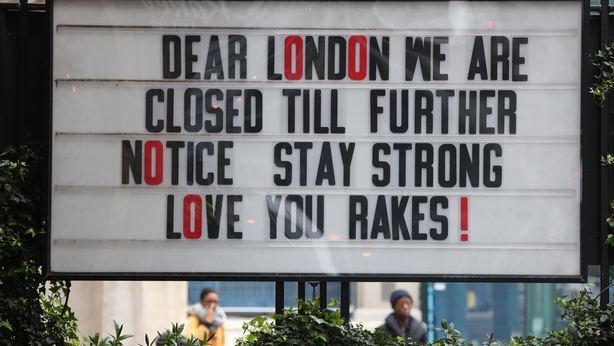 As of yesterday, 64,621 people have been tested in the UK, of which 61,352 were confirmed negative and 3,269 were confirmed positive.
Britain has asked 65,000 former nurses and doctors to return to work and will deploy final-year medical students and student nurses to fight the coronavirus health crisis, the health ministry has said.
"We can't do it alone, so I am urging all recent former nurses to lend us your expertise and experience during this pandemic, because I have no doubt that you can help to save lives," said Ruth May, chief nursing officer for England.
The Nursing and Midwifery Council is writing out to more than 50,000 nurses whose registration has lapsed in the last three years. The General Medical Council will write to another 15,500 doctors who have left the register since 2017.
Britain's health service is freeing up 30,000 beds by postponing non-urgent operations and providing care in the community for those who are fit to be discharged, and finding up to 10,000 in independent and community hospitals, the health service said.
Mr Hancock also said 150 trucks were being sent to 150 hospitals, about half of all those in the country, to provide more protective equipment such as masks and hand sanitiser.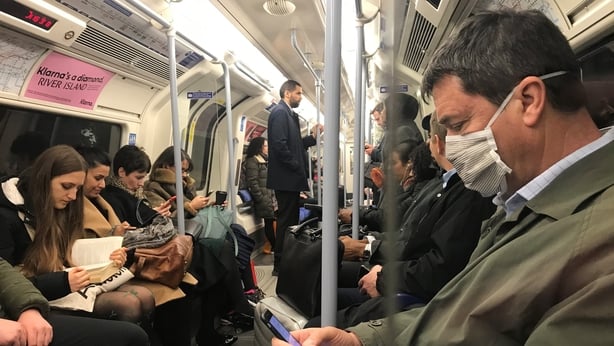 The number of journeys on London's underground train network has fallen by around 70% and on buses by roughly 40% as the authorities advised against all but essential travel due to the outbreak.
"The financial impact of the reduction in our services and other business interruption caused by the response to Covid-19 virus is part of the collective national and global fight to control the spread of Covid-19," Transport for London said.
"TfL is in constructive discussions with Government about how that impact will be managed."