The unexpected sometimes happens. Leicester City won the Premier League in 2016. US voters made Donald Trump their President in the same year (and will probably do so again next year). The UK decided to leave the European Union. 
It will be one more indictment of opinion polls if Boris Johnson and his Conservative party fail to win tomorrow's Westminster election. 
Anaemic as the Labour Party is, the possibility of a hung parliament or even Jeremy Corbyn rolling back the stone can't be completely ruled out.
But from entirely selfish home-centred preoccupations, let's tease out some possibilities on the basis that Boris and the Tories get a mandate to govern.
A key indication of how a triumphant Boris regards his nearest neighbour could come before the weekend is out.
Dodgy and fluid as he is in his discourse about Brexit matters, in his short period as prime minister, Mr Johnson has displayed significant portions of cunning in his dealings with his nearest neighbour.
Against the instincts of some of his advisers (and encouraged by some key figures in the DUP), he eventually and decisively engaged with the Taoiseach.
The Leo-Boris chemistry was a significant factor in shaping the deal the British prime minister struck with the EU27. 
It's ironic that the DUP fell out with the Conservative party over a deal that flowed from a relationship they helped to encourage. But life is full of ironies.
The decision to give Julian Smith the challenging job was a big call by Mr Johnson.
Boris is also the person who made what has already proved to be the most significant Northern Ireland Secretary of State appointment by a British prime minister since the time of Tony Blair.
His selection of Julian Smith was as clever as the very best of Blair nominees -  Peter Hain, Mo Mowlam and Paul Murphy.
Mr Smith is 48, a year younger than Arlene Foster. He was born in Scotland but educated in England. Since 2010 he has been MP for the rural Yorkshire constituency of Skipton and Ripon. He was a Remainer during the Brexit Referendum campaign. Theresa May made him party chief whip in November 2017 and he held that position until Mr Johnson won the contest to succeed Mrs May in July of this year.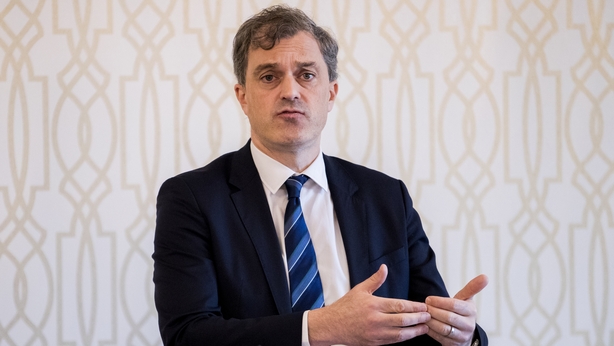 Several names were mentioned as the new prime minister pondered on who would succeed Karen Bradley as Northern Ireland secretary after he sacked her.
Michael Gove would have been a very interesting appointment. In fact there were some signs that he was open to it. Theresa Villiers would have invited trouble. She campaigned as a committed Brexiteer after she left her Northern Ireland post in 2016. It would do her no favours to send her back across the Irish Sea to mainly Remain territory for a second term.
The decision to give Julian Smith the challenging job was a big call by Mr Johnson.
His most intensive and discreet work is trying to create the conditions that might lead to a return of power-sharing at Stormont.
The DUP knew him from their intimate dealings with the May administration. They were on best of friends terms with Boris Johnson when the Smith appointment was made. Common sense would suggest they supported it.
Challenging the DUP
In a place where praise is often in short supply, he has earned respect across a wide spectrum. One of his first actions was to challenge the DUP on the view that it or any other party would have a veto over Brexit policy in a revived Stormont.
Probably his most laudable achievement was the supportive influence he had in seeing that the long-running scandal of provisions for the victims of institutional abuse was finally addressed. 
The late Anthony Hart and his colleagues who chaired a tribunal in Banbridge, Co Down, gave sterling public service in preparing a report with solid recommendations on the problem. 
But with Stormont closed, there was a blockage in the mechanism to provide financial compensation for the innocent men and women who had suffered. People were literally going to their graves with their grievance unresolved.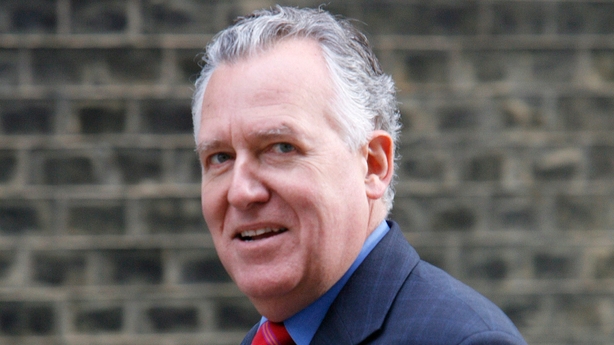 Peter Hain, a former Northern Ireland Secretary, raised the issue in the House of Lords and Julian Smith played his role in seeing the issue was addressed by the Westminster parliament before it was dissolved.
The initiative had backing across the political spectrum in Northern Ireland.
It would have been consistent with recent patterns if the Secretary of State decamped to his home constituency once the UK general election was called. But in the purdah season he has not gone away. 
Dáil Éireann 'watching with interest'
He took note of the creaking health service - Northern Ireland has the longest waiting lists in the UK and a case can be made that its problems are even worse that the challenges south of the border. 
Although Julian Smith hasn't produced the back pay disgruntled health service workers want to restore parity with the rest of the UK, he is engaging with union representatives. He hasn't delivered. But his bona fides has not been questioned.
His most intensive and discreet work is trying to create the conditions that might lead to a return of power-sharing at Stormont. He has been meeting with representatives of all the parties. Significantly, in public or in private, to date nobody has accused him of being one-sided or out of touch. He has also held discussions with a wide range of community groups .
Significant players in Dáil Éireann are watching with interest.
Yesterday DUP leader Arlene Foster and Sinn Féin's leader in Northern Ireland Michelle O'Neill, both indicated their willingness to get involved in talks about the restoration of power-sharing as early as Monday next.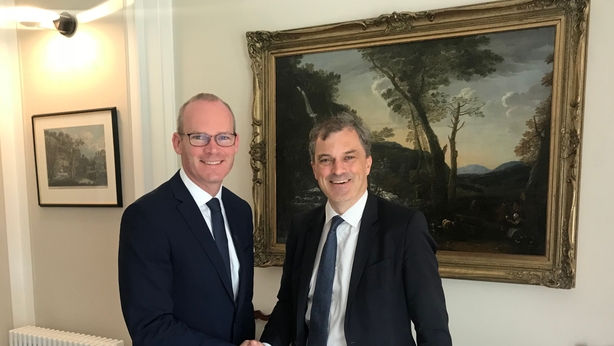 If Julian Smith is still Secretary of State, he and Tánaiste Simon Coveney, will have a major role in overseeing those negotiations.
They are aware how provisions that allow civil servants run Northern Ireland expire on 13 January. 
If an administration is not formed before then, Assembly elections may be required. Mr Smith and Mr Coveney may try, against the odds, to get a deal agreed by the end of next week or to return to the task during the week beginning 6 January.
If Boris Johnson is the prime minister on Friday morning and he decides to sack or sideline Julian Smith, the new Secretary of State will arrive in Northern Ireland next week. 
He or she will be the fifth person in the role since 2016.
There will be a "getting to know the terrain and the players" phase. The possibility of any meaningful progress next week will disappear.The odds on progress before the 13 January may reduce. The prospect of early Assembly elections could increase.
The identity of the Northern Ireland secretary won't make many headlines across the water once the UK general election is over.
But on both sides of the border it will be noted.
Julian Smith has quickly earned respect in his new place of work. But what is his standing with Boris Johnson and the key players of the Conservative Party?   
One to watch, if Boris gets the numbers.