By Will Goodbody, Science & Technology Correspondent
Sony has updated its flagship handset again.
The updates are more technical than aesthetic and in some cases represent a meaningful step forward.
But they are in the main small steps and could leave many Sony fans wondering whether it is worth an upgrade this time around.
DESIGN
The first thing that stands out about the design of the XZ1 is that it is very much like what went before it.
As other manufacturers move towards curved, full-screen near bezel-less displays, Sony has maintained hard angles and a display that doesn't fill the front of the phone.
As a result, Sony is starting to fall behind the pack on this feature, putting itself at a disadvantage.
Don't get me wrong though - it still looks very nice.
Cut from a single piece of aluminium, the XZ1 screams premium, is light and comfortable to hold.
The right side of the handset has the power button with built in fingerprint sensor as well as the volume rocker and a dedicated button to launch and operate the camera.
The left side has the detachable cover for the fiddly operation of inserting and removing the SIM card, as well as the microSDXC card.
Audio lovers will be happy to hear Sony has kept the 3.5mm audio jack on the top, with a USB-C port on the bottom for charging.
The XZ1 only has one main camera unit on the rear, which isn't quite flush with the back cover.
All told, it is an attractive looking phone, but a design which is starting to date.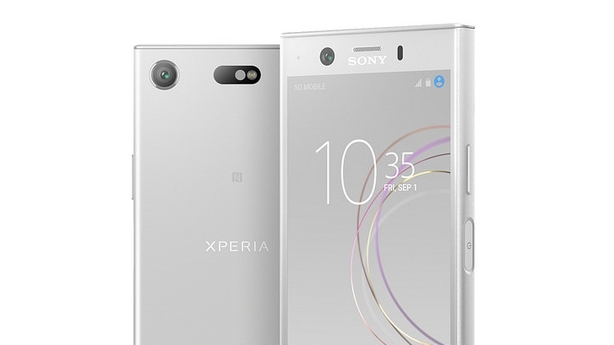 DISPLAY
The display on the device is a 5.2" Full HD 1080p unit.
No 4K here, despite the fact its big brother the XZ Premium has it. But it does have HDR which enhances the output considerably.
It is impressive in quality, but as with the design, you can't help feeling that Sony is starting to lag behind in this regard.
The average user may not really notice the difference between different qualities of display, but at the end of the day you are paying a similar price to another handset which has a higher spec screen, which one are you going to opt for?
The margins between smartphones are now so thin, every differentiation helps.
PERFORMANCE
The handset is well endowed in the performance stakes.
It is powered by the Qualcomm Snapdragon 835 processor, coupled with a healthy 4GB of RAM.
The result is a fast and smooth running device, capable of handling most tasks – from business productivity to gaming – with ease.
As is now the trend, the phone only has 64GB of memory built in.
I often wonder why this is now the acceptable norm, forcing owners who have just shelled out a significant amount of money for a new device to then go and get a large microSDXC card for it.
The XZ1 has a smaller 2,700mAh battery than the XZ that it replaces.
But the more efficient processor coupled with the latest version of Android and a series of clever power saving options and functions mean it does the job.
It will last the day under normal to high use, but heavy use will require a top up later in the day.
The handset does support Qualcomm Quick Charge 3.0 though, so topping up isn't such a trial.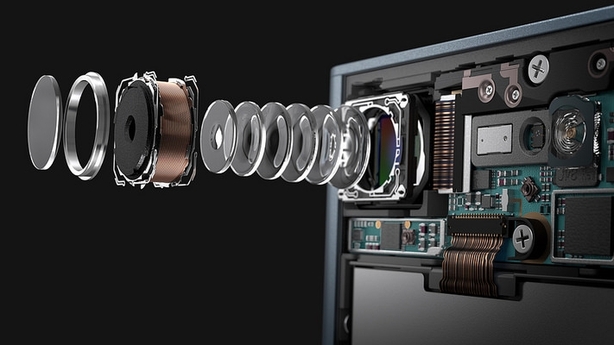 CAMERA
The main camera on the XZ1 is a 19MP Motion Eye Camera with a 25mm wide lens.
That's a smaller number of megapixels than was on its predecessor and the same camera as you'll find on the XZ Premium.
But Sony has added a few new bells and whistles to compensate.
Super slow motion video can now be captured at 960fps.
You can also grab a burst of pictures while tracking a moving object - handy when trying to get a snap of a busy toddler or animal that won't do what it is told.
This is possible through a predictive phase detection autofocus.
There's also been an upgrade to the Predictive Capture to make it easier to record the perfect smile.
The now standard 4K video recording and a range of other features are also there - some more useful than others.
In general the standard of the photos and video it captures is very good, although possible a little shy of the quality that users of the Samsung Galaxy S8, Apple iPhone 8 and LGV30 might be used to.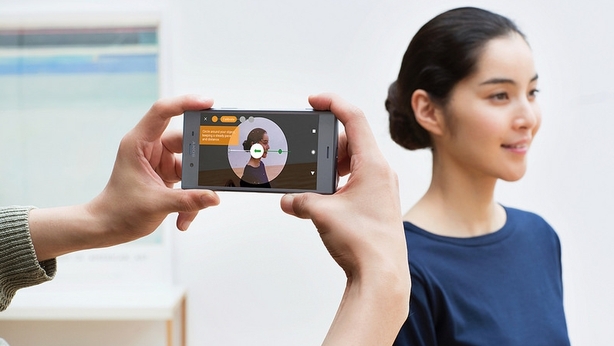 OTHER BITS
The Xperia XZ1 comes with the latest version of Android, Oreo with Sony's own interface on top.
It's slick and intuitive to use and while there are couple of apps that you probably won't want pre-loaded, bloatware is kept to a minimum at setup.
In the audio department the device has dual front facing speakers and a set of quality in-box headphones that can upscale normal resolution to Hi-Res.
The big selling point/gimmick on the XZ1 is 3D Scan.
This allows you to scan an object or a person into a 3D image which can then be manipulated and used for a variety of purposes.
The resulting file can be edited or sent for 3D printing on any 3D printer.
Or you can use the image for fun purposes like making avatars, wallpaper, whacky videos etc.

This is a new feature which should, like a fine wine, improve with age.
CONCLUSION
There is much to like about Sony's Xperia range and this handset in particular.
It is attractive in design, the screen is good, as is the camera and Sony is effective at adding new gimmicks at each iteration – in this case 3D Scan.
But there is little to get excited about either.
Sony is lagging other manufacturers when it comes to design, screen technology and other features.
And the gap is widening fast.
While it may be cheaper than some of the other competitors out there (€699 SIM free), like the Samsung Galaxy S8, iPhone 8 and LGV30, there are other handsets like the Huawei P10 for example which are similarly priced but more impressive when it comes to the specs.
Sony has a track record of producing great handsets.
But it will have to try harder if that is to continue.
XPERIA XZ1 COMPACT
The XZ1 is also available in a Compact version, with a 4.6 inch HD (720p) display and many of the same camera features available on its big brother.
It also boasts similar audio credentials, all powered by a Qualcomm Snapdragon 835 processor and 4GB of RAM, providing plenty of punch in a small form factor.
It also runs Android Oreo but suffers similar dated design issues as the XZ1.
Overall though, it offers a lot for anyone looking for a smaller device with plenty under the hood.