Tallaght Hospital in Dublin says it is the first health care institution in the country to start using a telepresence robot to enable doctors to visit patients at their bedsides remotely.
The new system, which the hospital has named LUCY, consists of a tablet computer secured to an extendable pole which sits on top of a self-balancing electric wheel.
The doctor can remotely drive the device around the hospital floor from an app on their smart phone, and when it is alongside the bedside the physician can then converse with the patient about their condition.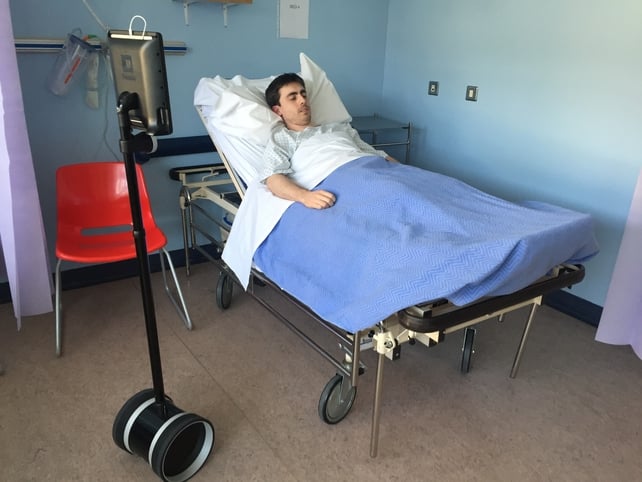 The patient can see the doctor's face on the screen and speak to them via the tablet's microphone, while the doctor can observe the patient through the camera on the tablet and speak back to them through the speaker.
LUCY is currently being trialled in Tallaght's acute surgical assessment unit where it enables senior specialists who are in other parts of the hospital, in clinics, involved in procedures or off site, to work remotely with junior doctors to make a diagnosis and decisions on a course of treatment.
The hospital says this speeds up decision making, and is an efficient use of the senior specialists' time, all of which is of benefit to patients.
Professor Paul Ridgway, surgeon at Tallaght Hospital, says the reaction of patients who have used the system has been positive and surprising.
He said younger people do not see it as alien and older patients tend to take to it well once they have got used to the idea.
Prof Ridgway said the system is more secure than most consumer video call and messaging services, and no data is saved.
He also said it is an addition to doctor care, not a replacement for it, and will be an important means of training junior doctors into the future.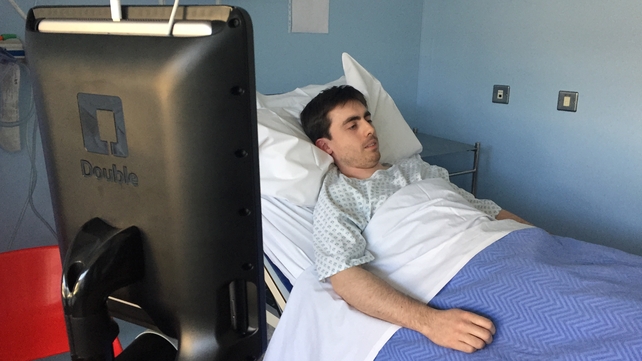 The rechargeable battery powered system, made by Double Robotics, costs around €2,600 to buy.
The tablet must also be purchased separately.
However, the hospital says the efficiencies generated by the system will very quickly pay for the investment.
The Irish Patients Association said LUCY represents the missing link in health care reform and that in future patients will come to rely more and more on technology interventions as people with the necessary skill sets become scarcer.
However, the organisation said hospitals using such systems must ensure they are completely secure from hacking.