US Republican President-elect Donald Trump has spent much of his adult life in the public eye starting out in property and getting involved in international beauty pageants and reality TV shows along the way.
Here are some pivotal events and significant moments on his path to the presidency.
Donald John Trump was born on 14 June 1946 to Fred and Mary Anne McLeod in Queens, New York. He was the fourth of five children in the Trump family.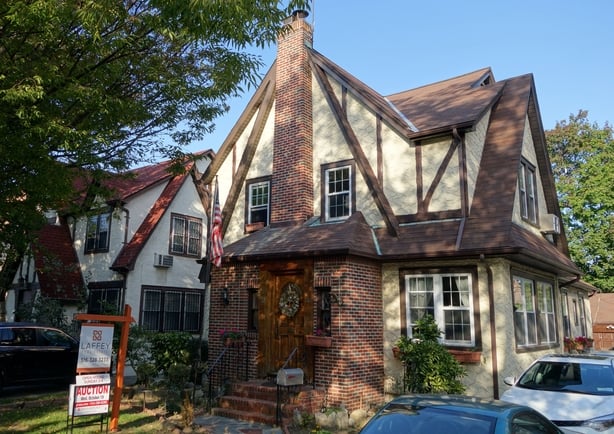 At the age of 17 Trump attended the New York Military Academy, a private boarding school in rural New York state. He has said his time there was "five of my better years in life".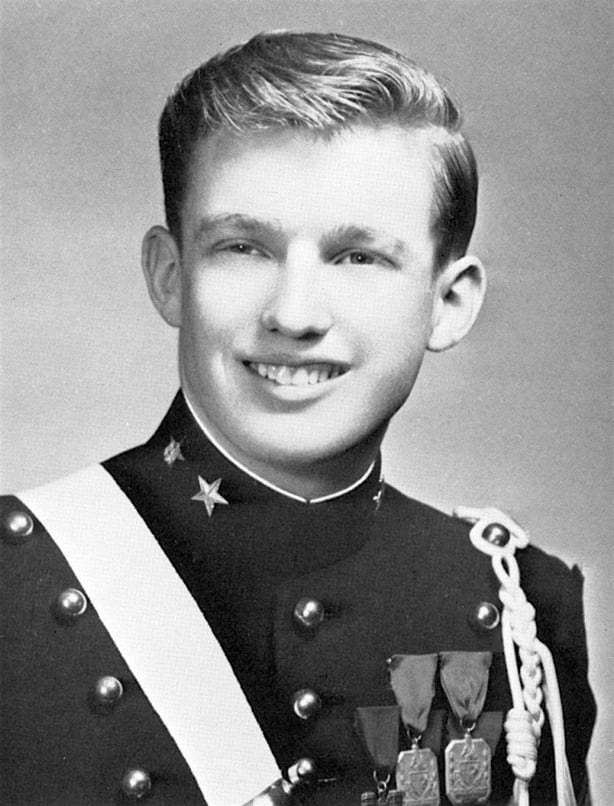 We need your consent to load this YouTube contentWe use YouTube to manage extra content that can set cookies on your device and collect data about your activity. Please review their details and accept them to load the content.Manage Preferences
He graduated from the University of Pennsylvania's Wharton School of Finance and Commerce in 1968. The school includes him on its 125 Influential People and Ideas list saying it would be "difficult to find a more ubiquitous public business figure of the late 20th and early 21st Centuries".
He got a "small" loan of $1m from his father as a start in business and he has said his father advised him against venturing into real estate in Manhattan, away from the family's projects in Queens and Brooklyn.
In 1974 Trump became president of his father's business, which later became The Trump Organization.
In 1976 Trump bought the Commodore Hotel in Manhattan with the Hyatt Organization. The hotel would become the Grand Hyatt. Trump negotiated a 40-year tax break, which has reportedly cost New York City $360m to date.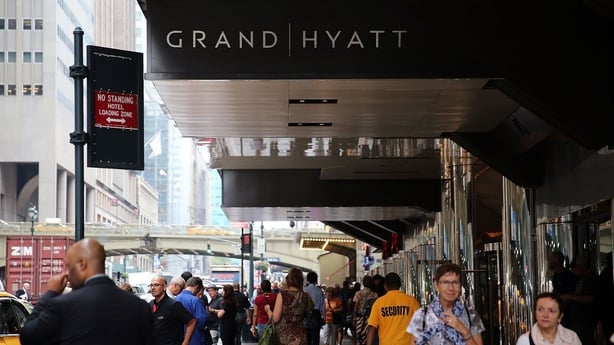 In 1977 Trump married Ivana Zelnícková, a model originally from Czechoslovakia. They have three children together; Donald Jr, Ivanka and Eric. They divorced in 1992.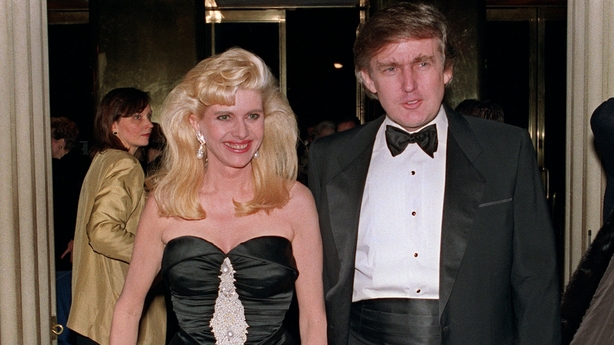 Trump Tower on Fifth Avenue in New York City was completed in 1979.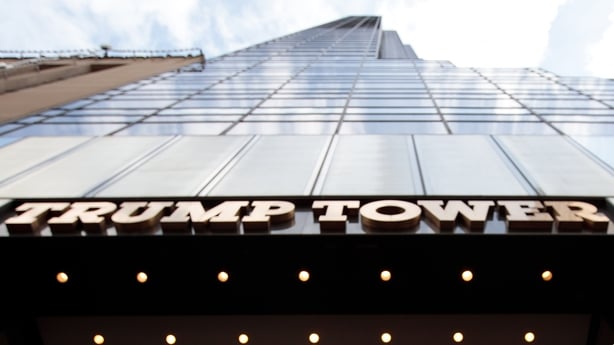 In 1987 Trump published his first book, 'The Art of the Deal', an autobiographical account of his personal success, in which he talks about thinking big:
I like thinking big. I always have. To me it's very simple: If you're going to be thinking anyway, you might as well think big.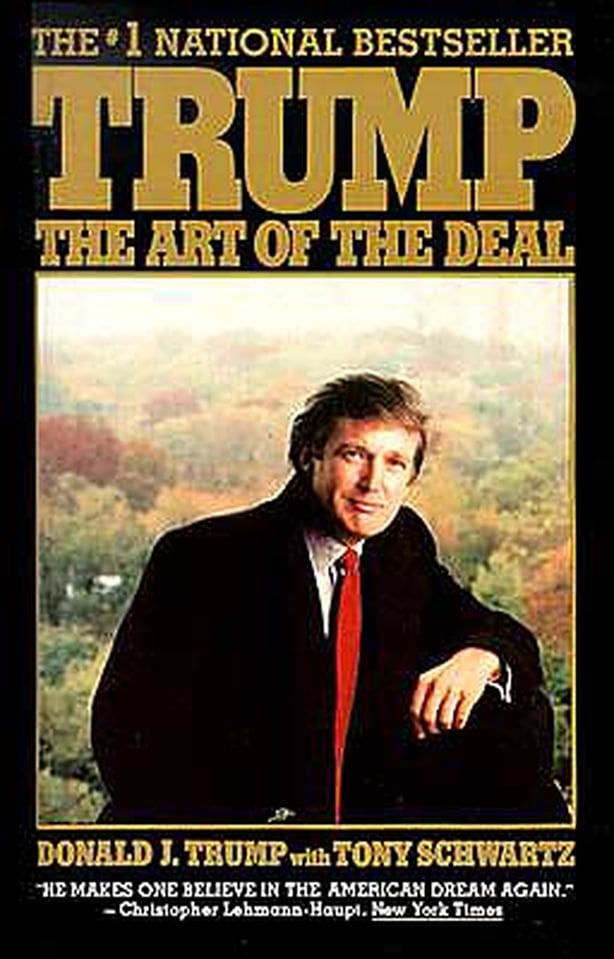 Also in 1987 he set up The Donald J Trump Foundation for charitable giving with the original purpose of giving away personal proceeds from his book. It operates from Trump's business office in New York. Trump says he has given millions of dollars to charity in recent years but doubts have been cast over this claim.
Trump first filed for bankruptcy in 1991 for the Trump Taj Mahal casino in Atlantic City, New Jersey. Then in 1992 he filed for bankruptcy for Trump Castle, Trump Plaza and Casino, also in Atlantic City, and the Plaza Hotel in Manhattan.
After a high-profile relationship Trump married actress Marla Maples in 1993. They have a daughter, Tiffany. The couple divorced in 1999.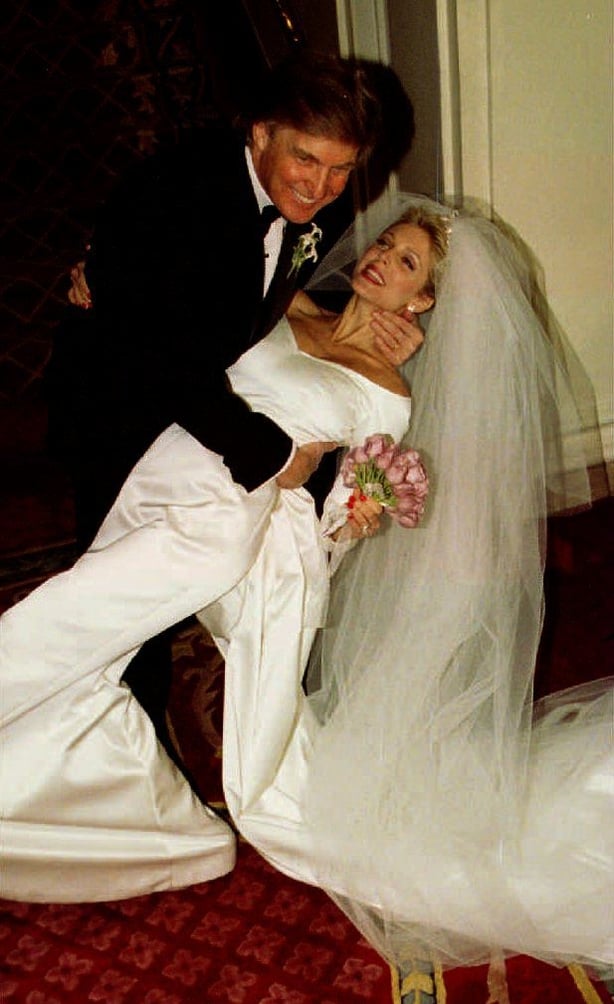 Trump bought the Miss Universe Organization in 1996, which he held onto until 2015.
In 1999 Trump's father Fred died. Trump has said his father was his greatest influence in his life.
I learned from my father that every penny counts, because before too long your pennies turn into dollars.
In 2000 Trump entered the presidential race as a Reform Party candidate. It was not the first time that he had considered a run for the presidency; in 1987 he had considered running but due to financial issues with the Taj Mahal he did not pursue it further.
Bankruptcy number five came in 2004, again with Trump Hotels and Casinos Resorts.
Also in 2004 the property developer started hosting the reality show 'The Apprentice' followed by 'The Celebrity Apprentice'.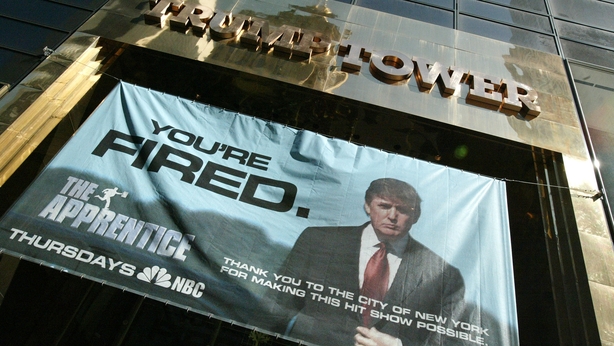 The programme has run for 14 seasons on NBC. The 15th season of The Celebrity Apprentice is set to be hosted by former California governor and actor Arnold Schwarzenegger.
In 2005 Trump married Melania Knauss, a model originally from Yugoslavia. They have one son, Baron, born in 2006.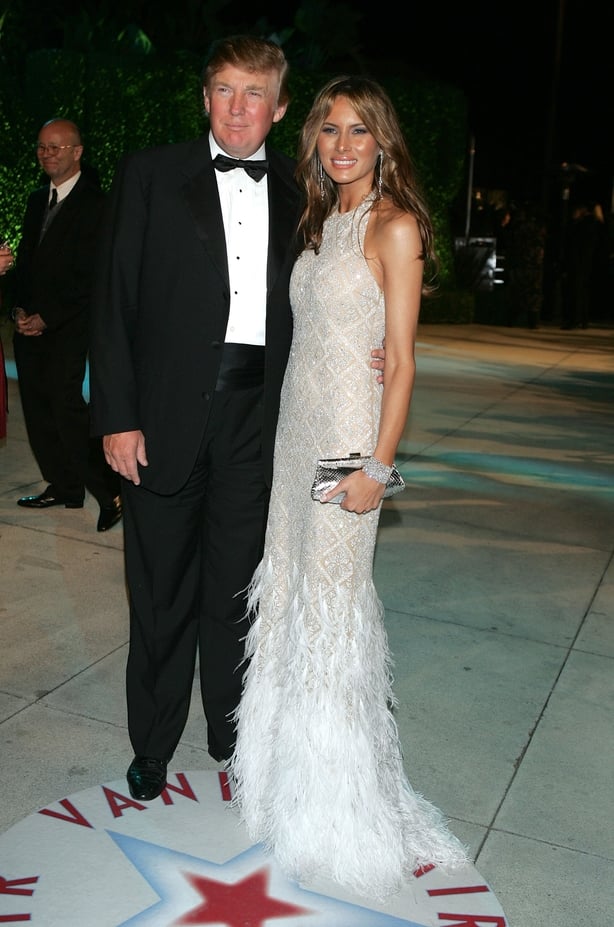 Trump Entertainment Resorts - formerly Trump Hotels and Casinos Resorts - was hit hard by the 2008 economic recession and Trump declared his sixth bankruptcy in 2009.
He resigned as the company's chairman and reduced his stake in the company to 10%. The company continued to use Trump's name in licensing.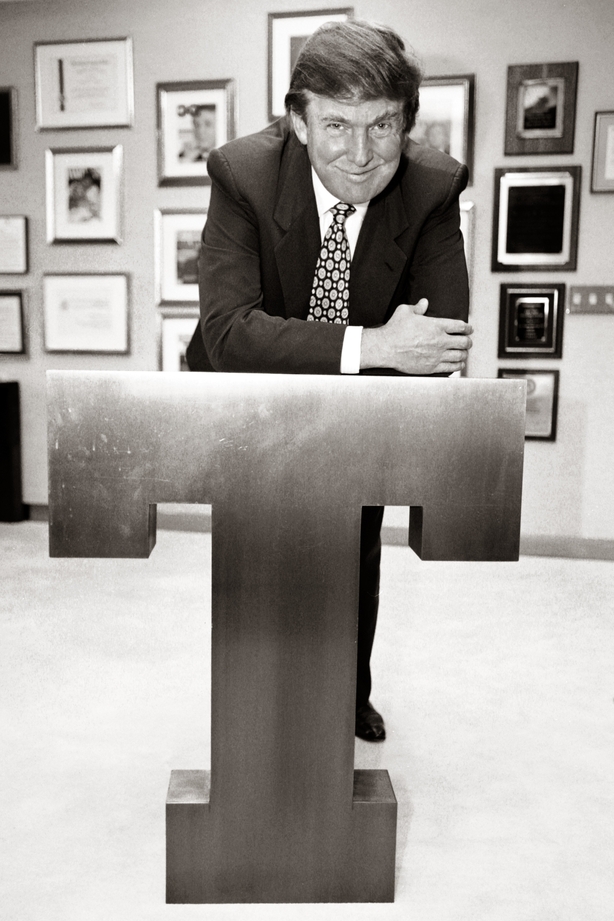 Trump owns hotels and casinos in the US, Canada, and Central and South America, as well as golf courses throughout the world. He also owns Trump International Golf Links and Hotel in Doonbeg in Co Clare. He has real estate throughout the world including Turkey, South Korea and the Philippines and he operates a winery among other businesses.
He says he is worth $10bn, but Forbes magazine says he is worth $3.7bn.
On 16 June 2015 Trump launched his bid for the White House.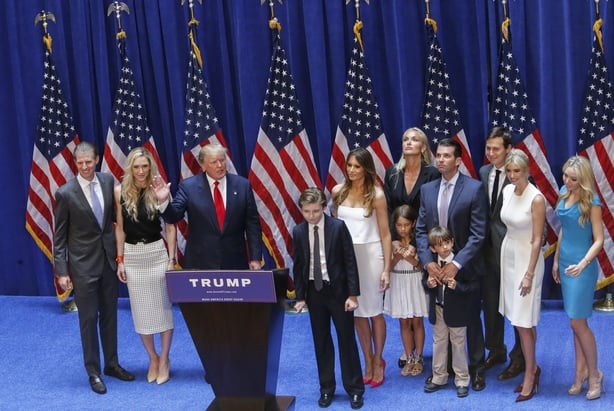 On 8 November 2016, with wins in a number of key battleground states, Donald Trump defeated Hillary Clinton in the race to become US president.
Today, Donald Trump is to be sworn in as the 45th president of the US - capping his improbable journey to the White House.
Writing my inaugural address at the Winter White House, Mar-a-Lago, three weeks ago. Looking forward to Friday. #Inauguration pic.twitter.com/S701FdTCQu

— Donald J. Trump (@realDonaldTrump) January 18, 2017