Much focus during the election is on the two presidential candidates from the Democratic and Republican parties but who are their running-mates vice-presidential hopefuls Republican Mike Pence and Democrat Tim Kaine?
Republican Vice President nominee Mike Pence:
Mike Pence was born on 7 June 1959 in Columbus, Indiana. He was one of six children born to Edward Pence and Jane Cawley. His parents ran a group of petrol stations. He is named after his paternal grandfather who emigrated from Co Sligo to Chicago where he drove a bus. His maternal grandparents are also from Ireland.
He earned a BA in History from Hanover College in 1981 and a law degree from Indiana University in 1986.
In 1986 he married Karen Batten, a teacher and artist. They have three children: Michael, Charlotte and Audrey all aged in their early 20s.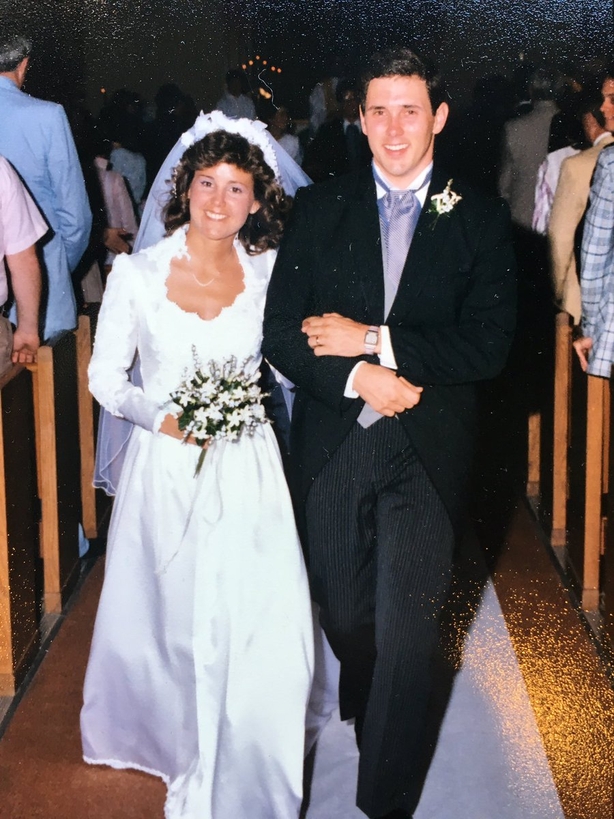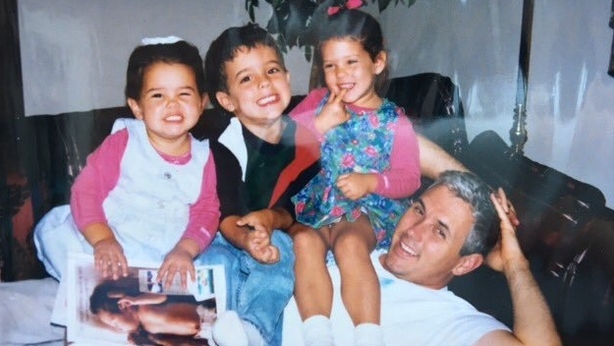 After university Pence went into private practice. He ran unsuccessfully for a congressional seat in 1988 and in 1990.
In 1993 he began hosting The Mike Pence Show, a talk radio programme in Rushville, Indiana.
He 2000, Pence ran again for the House of Representatives and won the seat. While in Congress he was part of the Tea Party Caucus [a congressional group of conservative members of the Republican Party in the House of Representatives].
He was re-elected four more times. He lost his bid to become leader of the Republican party in 2006 but in 2009 was elected as the Republican Conference Chairman, the third-highest Republican leadership position.
He served six terms in congress and carved out a record of social and economic conservatism that tea party republicans fancied long before they became a force within the Grand Old Party.
In 2013 he narrowly won the race to be Governor of Indiana. He ran for a second term in 2016 but ended his campaign on 15 July as Donald Trump announced his selection of Pence as his running mate.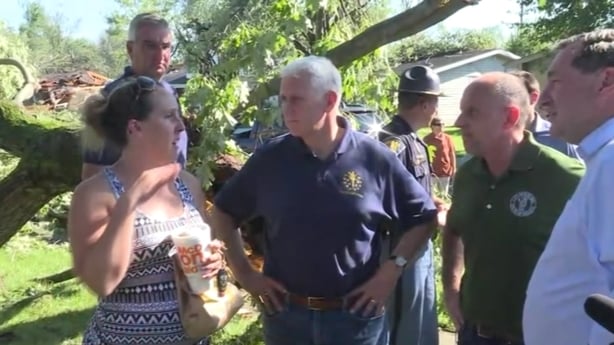 Pence had initially endorsed Texas Senator Ted Cruz in the Indiana primary that clinched Trump`s status as the presumptive nominee and earlier in the campaign he publicly opposed Trump on two big issues - temporarily banning Muslim immigration and a new trade deal in Asia called the trans-pacific partnership.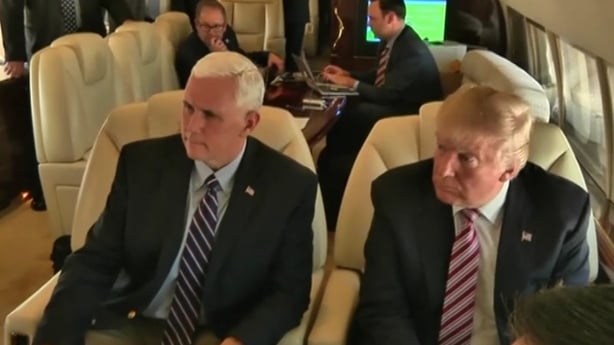 But Pence came around to Team Trump and has been singing his praises since he laid claim to the nomination saying Trump's "a builder, he`s a fighter and he`s a patriot" and Trump called Pence "a man of honor, character and honesty."
Pence has not been touched by scandal as a member of congress or as governor. But he did come under fire for a bill that allowed businesses to deny services based on their religious beliefs after swift opposition across the country, Pence had the law redrafted.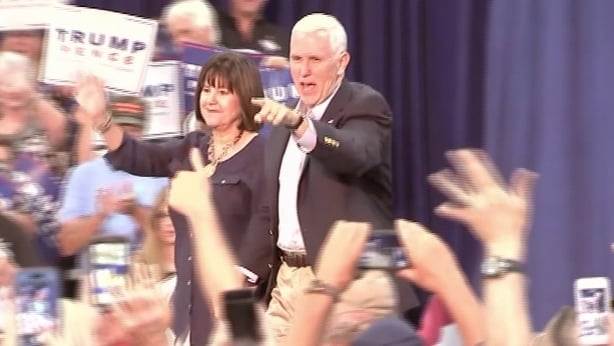 According to his Facebook page, his favorite books are the holy bible, Mere Christianity and The Great Divorce both by CS Lewis, The Conservative Mind and The Politics of Prudence by Russell Kirk, A Soldier of the Great War by Mark Helprin, The hunt for Red October by Tom Clancy, Flags of our Fathers by James Bradley, Theodore Rex by Edmund Morris, Washington's Crossing by David Hackett Fischer, and John Adams by David McCullough.
His favorite music is contemporary Christian, country, classical, and anything by Earth Wind and Fire.
He says The "Wizard of oz is the greatest movie of all time (no further discussion). Runner ups include: Hoosiers, High Noon, Rudy, Star Wars, Master and Commander, Raiders of the Lost Ark, Kingdom of Heaven, ET, 3:10 To Yuma, Facing the Giants, Finding Nemo, Amazing Grace, and Mr Smith Goes to Washington.
His favorite TV shows are the Andy Griffith Show, the Dick Van Dyke Show, Seinfeld, The Office, 24
He notes his favorite quotation as Genesis 18:19 (new international version) "for I have chosen him, so that he will direct his children and his household after him to keep the way of the Lord by doing what is right and just, so that the lord will bring about for Abraham what he has promised him."
He lists his interests as his family, his Christian faith and American history. He also enjoys horseback riding, walking and jogging (he finished his first marathon in 2009), playing golf "infrequently and badly".
---
Democratic Vice-President nominee Tim Kaine:
Tim Kaine was born on 26 February 1958 in St Paul Minnesota and grew up in Kansas. He is the eldest of three children.
His father, Al, owned an iron workshop and his mother Mary Kathleen (Kathy) Burns was a home economics teacher and homemaker.
His great grandparents on both sides of his family were Irish immigrants.
In 1976, Kaine graduated from a Jesuit preparatory school in Kansas and in 1979 he graduated from the University of Missouri with a BA in Economics. He then went on to study at Harvard Law School.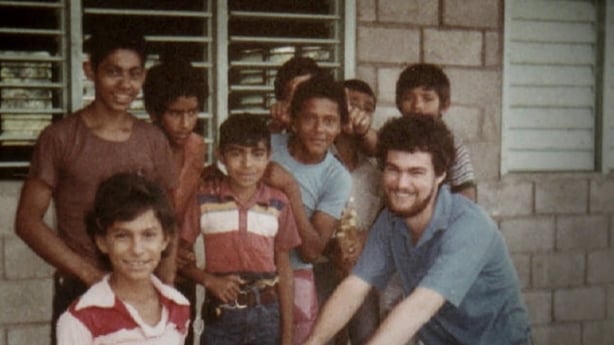 At 22 he took a year off university and volunteered with Jesuit missionaries in Honduras.
He practised law in a private firm after he graduated university in 1983.
In 1984 he married Anne Holton, also a lawyer. They moved to Richmond, Virginia where they have lived for the past 30 years. They have three children – Nat born in 1990, Woody, born in 1992, and Annella, born in 1995.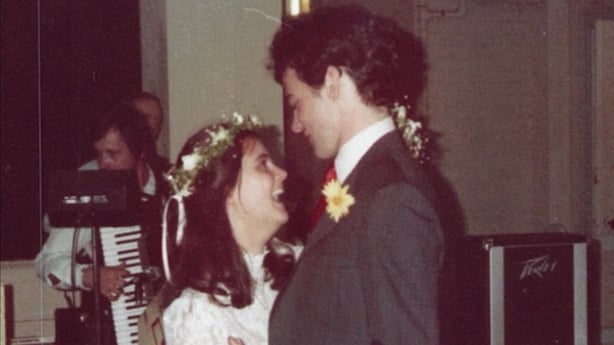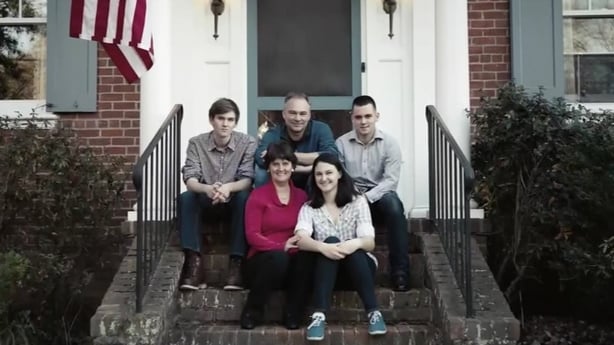 He was elected as Richmond city councilman in 1994 and was elected Mayor of Richmond in 1998. In 2001 he was elected Lieutenant Governor of Virginia and was elected Governor of Virginia in 2005, serving from 2006 to 2010. He was chairman of the Democratic National Committee from 2009 to 2011.
The former governor of a battleground state is a longtime member of the Senate Armed Services Committee and he speaks fluent Spanish.
Other senators say Kaine`s geniality is one of his selling points. He describes himself as "boring".
On July 22, 2016, Hillary Clinton announced that she had selected Kaine to be her vice presidential running mate in the 2016 presidential election, and the 2016 Democratic National Convention nominated him on July 27.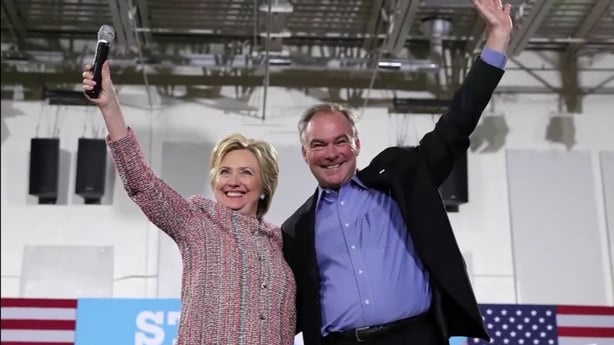 According to his Facebook page, his favorite music is jazz, bluegrass, classic rock and gospel.
His favourite quotation is from the First Corinthians: "watch, stand fast in the faith, be brave, be strong. Let all that you do be done with love."
He is interested in civil rights, education, the outdoors, and family and he enjoys canoeing and playing the harmonica.
---
Role of the vice president
The role of the vice president of the United States is often ridiculed and ignored nonetheless it is a vital cog in the Executive branch of the government.
The framers of the US Constitution created the vice presidency almost as an afterthought. In setting up a system for electing presidents, they devised an electoral college and provided that each of its members was to vote for two people. They could not vote for a candidate from their own state.
Under the system, the candidate receiving the most electoral votes would be president and the one coming in second would be vice president.
In the election of 1800, however, the constitutional system for electing presidents broke down, as both Thomas Jefferson and Aaron Burr received the same number of electoral votes.
This impasse threw the contest into the House of Representatives, where for 35 separate ballots, neither candidate was able to gain a majority.
When the stalemate was finally broken, the House elected Jefferson president, thus making Aaron Burr the third vice president.
Within four years of this deadlocked election, Congress had passed, and the necessary number of states had ratified, the Twelfth Amendment to the Constitution, instituting the present system wherein electors cast separate ballots for president and for vice president.
Presidential succession
The US Constitution established the office of vice president primarily to provide a successor in the event of the president's death, disability, or resignation.
The document, however, was vague about the way that presidential succession would work, stating only that, in cases of presidential death or disability, the
Powers and Duties of the said Office ... shall devolve on the Vice President
(Article II, section 1).
What did "devolve" mean? Would the vice president become acting president until another was chosen, or would he become president in his own right?
A half century would pass before the nation would have to address that constitutional language. Although the Constitution's framers kept their intentions about presidential succession shrouded in ambiguity, they left no doubt about vice-presidential succession.
There was to be none. In the absence of a vice president (or when he becomes president), the Senate would simply choose a president.
The framers' failure to provide a method for filling a vice-presidential vacancy continued to plague the nation.
In 1947, after the vice presidency had been vacant for most of a presidential term, Congress changed the line of succession. Concerned that cabinet officers had not been elected, it named the House Speaker as the first official to succeed if a president died during a vacancy in the vice presidency, followed by the president pro tempore.
Finally, after the death of President John F Kennedy in 1963 and the resulting vice-presidential vacancy, Congress debated a constitutional amendment related to the structure of the vice presidency.
In 1967, the Twenty-fifth Amendment, addressing presidential vacancy and disability, became part of the Constitution. The amendment states that the president may appoint a vice president to fill a vacancy in that office, subject to approval by both houses of Congress.
Before a decade had passed, the provision was used twice, first in 1973 when President Richard Nixon appointed Gerald Ford to replace Spiro Agnew, who had resigned, and again in 1974, with the appointment of Nelson Rockefeller after Nixon himself resigned and Ford became president.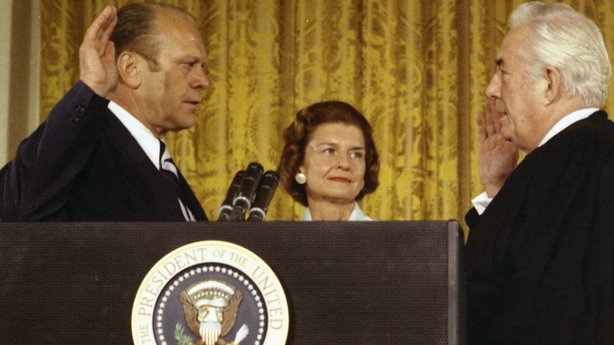 The amendment also sets forth very specifically the steps that would permit the vice president to serve as acting president if a president becomes "unable to discharge the powers and duties of his office."
Each of these changes further reflected the increased importance of the office.
Vice-presidential duties
The framers also devoted scant attention to the vice president's duties, providing only that he "shall be President of the Senate, but shall have no Vote, unless they be evenly divided" (Article I, section 3).
While vice presidents have used their votes chiefly on legislative issues, they have also broken ties on the election of Senate officers, as well as on the appointment of committees in 1881 when the parties were evenly represented in the Senate.
The vice president's other constitutionally mandated duty was to receive from the states the tally of electoral ballots cast for president and vice president and to open the certificates "in the Presence of the Senate and House of Representatives," so that the total votes could be counted.
During the 20th century, the role of the vice president has evolved into more of an executive branch position. Now, the vice president is usually seen as an integral part of a president's administration and presides over the Senate only on ceremonial occasions or when a tie-breaking vote may be needed. Yet, even though the nature of the job has changed, it is still greatly affected by the personality and skills of the individual incumbent.
Fourteen of the former vice presidents became president of the United States - more than half of them after a president had died.
One defeated the sitting president with whom he served. One murdered a man and became a fugitive. One joined the Confederate army and led an invasion of Washington, DC. One was the wealthiest banker of his era. Three received the Nobel Peace Prize and one composed a popular melody.
One served as a corporal in the Coast Guard while vice president. One had cities in Oregon and Texas named after him. Two resigned from the office. Two were never elected by the people. One was the target of a failed assassination plot. Another was mobbed in his car while on a goodwill mission. Seven died in office - one in his room in the US Capitol and two fatally stricken while on their way to preside over the Senate. And one piano-playing vice president suffered political repercussions from a photograph showing him playing that instrument while a famous movie actress posed seductively on top of it.
Most hoped the position would prove a stepping stone to the presidency, but some - older and near the close of their careers - simply hoped that it would offer a quiet refuge from the pressures and turmoil of political life.