The Islamic State group has exploited its reputation for savage brutality to become the most feared organisation in the Middle East.
It is also one of the wealthiest with the help of Gulf donors, revenue from the oil fields it has captured and ransoms demanded for the release of its hostages.
It was formed as Islamic State in Iraq and the Levant (ISIS/ISIL), before changing its name to Islamic State in 2014.
Its major military successes came in 2014 as it took large swathes of territory across northern Iraq and northern Syria, notably in the Iraqi cities of Mosul, Ramadi and Fallujah.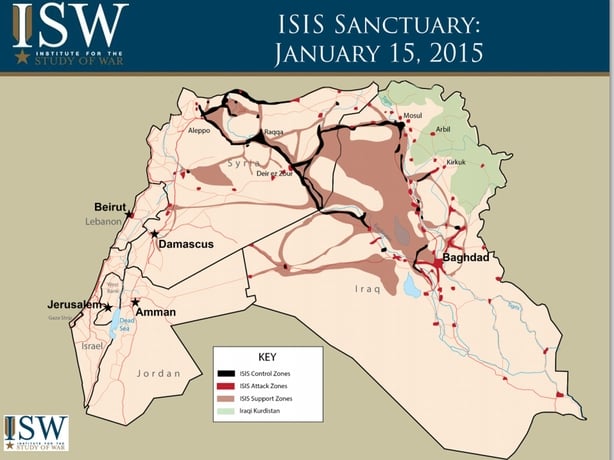 It declared an Islamic caliphate in the areas it controls in June of last year, as it sought to enforce conservative Islamic traditions. Its leader Abu Bakr al-Baghdadi became the "Caliph Ibrahim".
Thousands of refugees fled to neighbouring camps, putting extra pressure on humanitarian resources already stretched thin by the ongoing war in Syria.
The UN's refugee agency recently put the number of Syrian refugees at almost four million.
There were also high-profile battles for the northern Syrian town of Kobane, which is near the Turkish border, and the strategically important Mosul Dam on Iraq's Tigris River.
A US-led coalition began a military operation in August to "degrade and destroy" IS.
Operation Inherent Resolve has seen almost daily air strikes against IS targets in Syria and Iraq, with 23 coming in the last two days alone.
US President Barack Obama used his 2015 State of the Union address to ask politicians to give him updated war powers to use US military might to go after IS.
British Foreign Secretary Philip Hammond has warned it could take up to two years to expel IS from Iraq.
He said: "This isn't going to be done in three months or six months. It's going to take a year, two years to push ISIL (IS) back out of Iraq but we are doing the things that need to be done in order to turn the tide."
The US also carried out an aid operation to bring food to members of Iraq's Yazidi community, who had been hiding out on Mount Sinjar as a result of the IS advance.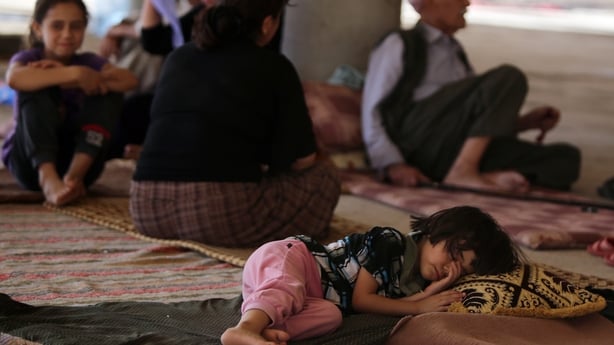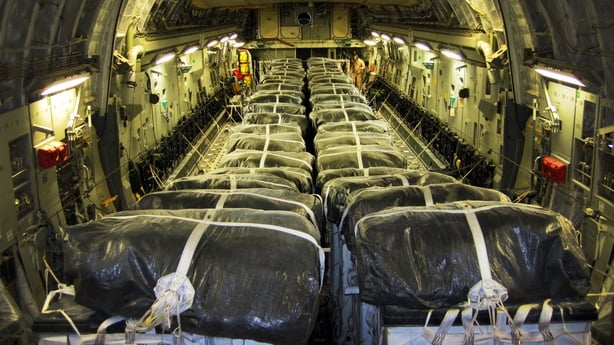 Iraqi Kurdish fighters, backed by US air strikes, broke the siege of the mountain in December.
The beheading of several high-profile hostages has gained the group notoriety in the West, but there have also been mass executions of captured Syrian and Iraqi soldiers.
The UN has said that hundreds of people have been executed for not obeying Sharia law or for being disloyal to IS.
It said it had reports of women being stoned for adultery, gay men being thrown off the roofs of buildings and thieves being crucified.
US journalists James Foley and Steven Sotloff, British aid workers David Haines and Alan Henning, and US aid worker Peter Kassig met their fate in a very public way as the group posted videos of their deaths online and threatened further violence.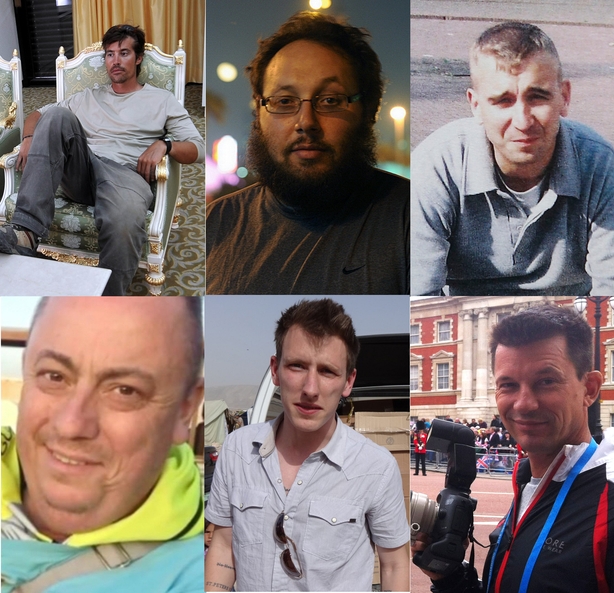 (Top L-R: James Foley, Steven Sotloff, David Haines. Bottom L-R: Alan Henning, Peter Kassig, John Cantlie)
British journalist and photographer John Cantlie, who was kidnapped with Mr Foley in northern Syria in 2012, has appeared in a number of IS propaganda videos criticising the West.
The latest hostages to face execution are Japanese friends Kenji Goto and Haruna Yukawa. The pair once again appeared in the standard orange t-shirts flanked by a masked man with a knife.
Their case was slightly different from the others, as it was the first time that IS had demanded a ransom in its video.
That $200m sought is the same amount that Japanese Prime Minister Shinzo Abe had pledged in non-military assistance for countries battling the militants.
However, it is believed that is it not the first time that it has sought a ransom from a government.
The New York Times reported in October that IS had kidnapped more than 20 Western hostages, with several governments privately paying for their citizens' safe release.
#INFOGRAPHIC: Recent estimates for European fighters in Iraq and Syria pic.twitter.com/Yq1EY68vWi

— Agence France-Presse (@AFP) January 20, 2015
There have been several estimates of IS's fighting strength, but it is thought to have more than 30,000 fighters in its ranks.
This has been topped-up by several thousand European fighters, including up to 30 from Ireland.
Taoiseach Enda Kenny said that all suspicious movements in Ireland were being carefully monitored.

Western governments have long feared that these fighters would return to wreak havoc in major cities in their home countries.
The terrorism threat levels have been raised across Europe after the recent attacks in Paris and the operation against a jihadist cell in Belgium.
The French government is to spend around €425m and create thousands of jobs to boost its counter-terrorism efforts after the two attacks in Paris left 17 people dead.
Amedy Coulibaly, who killed a policewoman and four hostages in the Jewish supermarket siege, said in a video released after his death that he was a member of IS.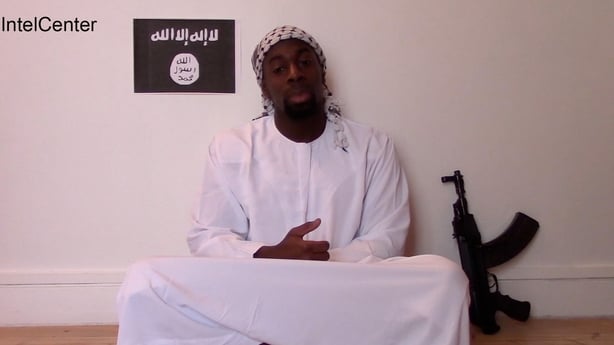 Belgium has one of the highest numbers of fighters in Syria and prosecutors said a number of members of the cell had just returned from fighting there.
Elsewhere, gunman Man Haron Monis was praised by IS following the siege at a Sydney café that left two people dead in December.
Twenty foreign ministers from around the world, including US Secretary of State John Kerry, met in London to discuss the threat posed by IS.
They agreed to step up support to Iraqi forces engaged in the battle against IS.