It has been described as one of the most historically significant buildings in Western Europe, but activists say the facade of Dublin's oldest shop, Thomas Read's Cutlers, is falling into disrepair.
Click here for reporter Louise Byrne's extended, multimedia report on a new campaign to restore the Parliament Street property as a museum.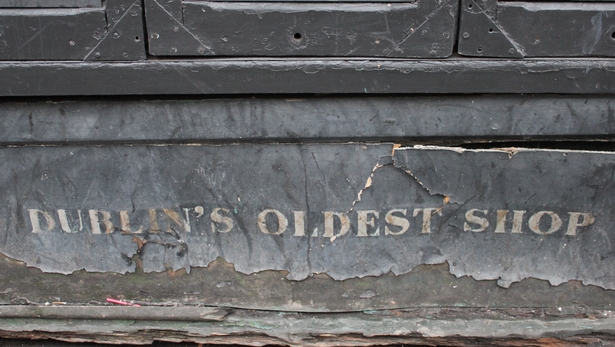 Behind the story – What is long-form, multimedia reporting?
This new, in-depth method of storytelling allows the RTÉ audience to access further information about a news story, and to view still images and video clips.
So-called 'parallax' scrolling was first used by the New York Times in its ground breaking feature, 'Snowfall'.
Video footage in 'Selling off the silverware' was filmed using an iPhone 4S and mobile journalism (mojo) recording kit which includes an external microphone and tripod. The still images were captured with a Canon DSLR camera.
The feature is hosted on the app which is used to create it, Storehouse.com, and can be viewed on desktop computers and tablets.