Plan to stop students putting cone on statue of Duke of Wellington abandoned
Monday 18 November 2013 08.53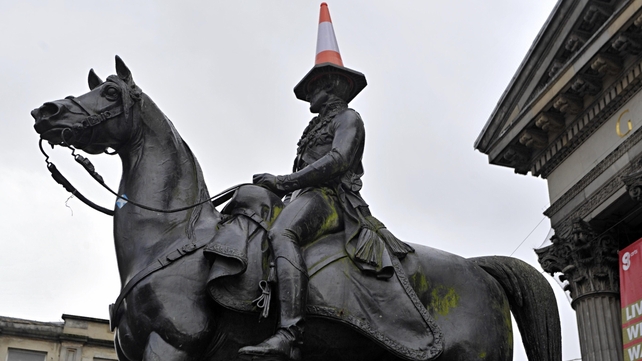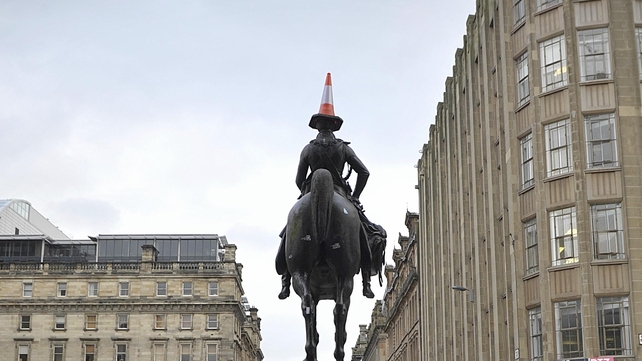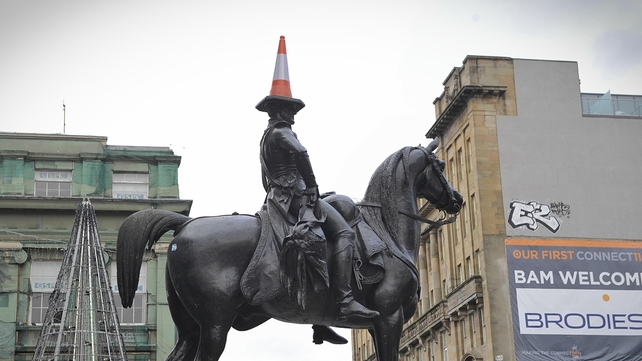 It has long been a rite of passage for Glasgow students to place a traffic cone on the head of the Duke of Wellington statue in Royal Exchange Square.
Now the city's council has abandoned a plan to raise the statue by 1.8m to end the tradition after more than 10,000 people signed a petition opposing it.
The petition insisted: "The cone on Wellington's head is an iconic part of Glasgow's heritage, and means far more to the people of Glasgow and to visitors than Wellington himself ever has."
The duke, Arthur Wellesley, was born in Co Meath, in 1769.
Known as the Iron Duke, he was one of the leading military figures of the 19th century, commanding the army that defeated Napoleon in the Battle of Waterloo.