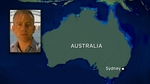 Adrian Lydon talks to some of the thousands of Irish who are setting up home in Sydney, Australia.
It is fast earning the name of County Bondi because of the tens of thousands of Irish that are setting up home in and around one of the world's most famous beaches.
Bondi used to be a big backpacker haunt.
Now, due to the recession in Ireland the Irish are no longer coming here to travel. Instead, they are setting up home in Bondi and the surrounding suburbs of Bondi Junction, Bronte and Randwick and seeking work in an economy that is at full employment.
Australia is one of a few countries that has not entered recession and with one of the lowest unemployment rates in the world, work is plenty.
There is a major skills shortage especially for those with a background in medicine, nursing, engineering and construction.
Over the next few years, Australia will require tens of thousands of skilled migrants, which is good news for any of the unemployed Irish who are thinking of emigrating Down Under, or the tens of thousands who are there already.
Travel anywhere in Australia and you will come across the Irish, especially those who are under 30 and on the two-year working holiday visa.
It is estimated that there are 30,000 on this type of visa alone. This figure doesn't take into account the thousands who are on sponsored visas, which are organised by employers.
Because of the huge influx of Irish, we compiled a number of reports on those who have emigrated to Australia and what life is like there.
The first report looks at changes to Australia's immigration policy, which should make it easier for the Irish to get more permanent resident visas. The changes come into effect on 1 July next.
The report also looks at the increasing numbers who are remaining in Australia illegally because their two-year working visa has expired.
The second report looks at the booming construction industry in and around Sydney.
While men with previous experience in construction are having no difficulty getting work, Irish women can find it hard to get a job. That is why many women are working as traffic controllers on construction sites. The money is good and according to Tyrone native Briege Daly, 'you get a tan and get to look at men work all day.'
The final report looks at the lack of facilities for the nine GAA clubs across Sydney. We spend an evening training with the largest club, Michael Cusack's.
Despite having over 150 members, they have no facilities and only get to train in a corner of a public park each Tuesday night.
The clubs believe that they are making a big contribution in keeping the Irish together, but are critical of the Government and the GAA at home for not helping them with funding or any sort of assistance in trying to secure proper facilities for the thousands of Irish who will now remain in Australia long into the future.
Adrian Lydon