Almost 1,000 young coders from around Ireland and from abroad are in Dublin today to showcase inventions they have been working on in their coding clubs this year.
Young people under the age of 18 from 22 countries are taking part in this year's Coolest Projects International at the RDS.
The participants are competing for prizes across a number of categories including Mobile Apps, Hardware and 3D Animation.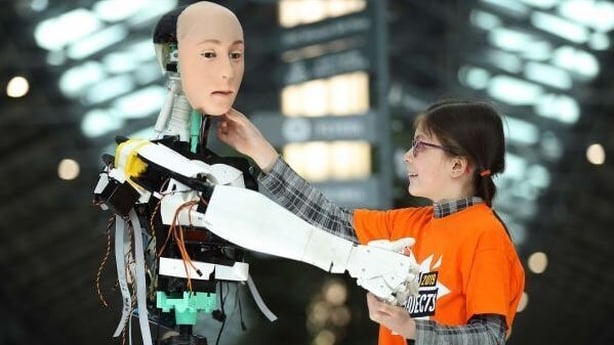 Some have travelled to the event from countries as far afield as Argentina, Australia, Saudi Arabia, India and Japan.
Some of the robotic fun on show at @coolestprojects today! pic.twitter.com/WflJWYabcT

— Will Goodbody (@willgoodbody) May 5, 2019
The event is being run by CoderDojo, the international network of volunteer run coding clubs that began life in Ireland.
It was founded in 2011 by then Cork student James Whelton and entrepreneur Bill Liao.
Since then it has grown massively and in 2017 it merged with the foundation behind the successful hardware maker, Raspberry Pi.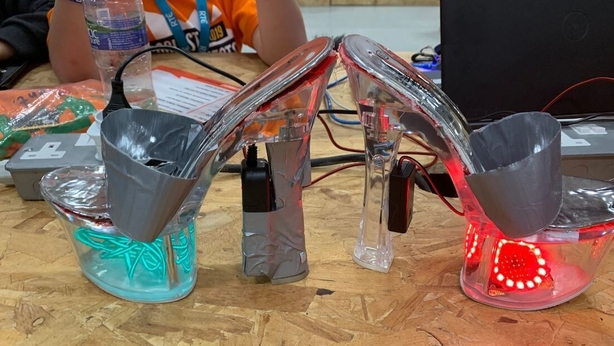 Among the types of projects entered into this year's Coolest Projects are assistive technology to help people with disabilities, including an app controlled machine for dispensing tablets.
Climate change is also a big theme this year and one team has developed a game that aims to raise awareness about the issue while another have built a bin that tracks how much waste you are throwing out.
There are also a number of projects aimed at helping people with their hobbies or everyday activities, including a GPS enabled mountaineering website and a mechanical cocktail making machine.
An awards ceremony was due to take place at 3:30pm.