Start-up companies from Gaeltacht areas have been showcasing their different businesses at an event to celebrate female entrepreneurs.
It is part of an ongoing initiative from Údarás na Gaeltachta to encourage innovation and support those providing new products and services.
At an event in Na Forbacha today, participants on the first Cumasú programme spoke about their companies and the impact a 12-week mentoring course would have on their businesses.
Those taking part come from Gaeltacht areas in Galway and Mayo.
Among them, Elaine Dunne, who set up a gift box business after the birth of her first child at the start of the pandemic.
She recalled how with visiting restrictions in place, all well-wishers posted gifts and cards to her and her daughter.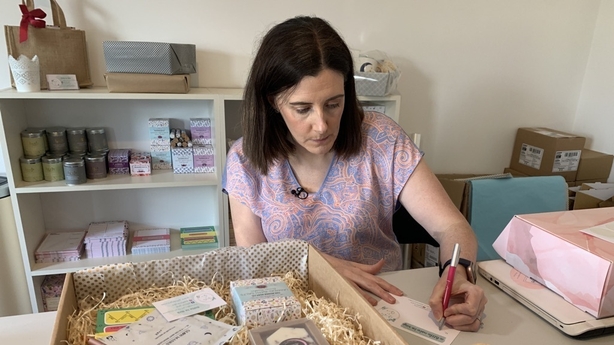 Ms Dunne said the joy she derived from receiving a parcel in the post, prompted her to examine how Irish crafts and self-care products could be marketed online.
It led to the establishment of Gifts Le Grá, which she runs from her home, in between caring for her children.
The Monaghan native said the course, run in conjunction with the Atlantic Technological University, had given her belief and confidence that her business could develop and grow.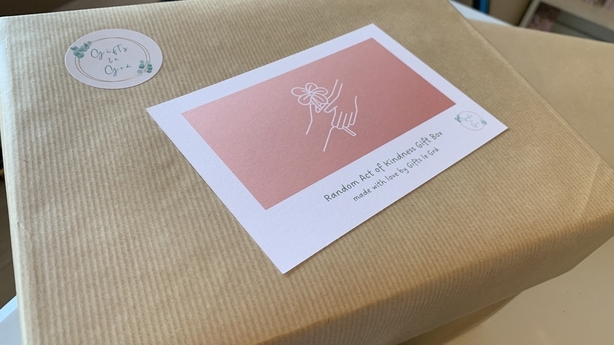 She also spoke of the camaraderie between the female participants, who have developed close friendships over the last three months.
Head of Enterprise and Employment with Údarás na Gaeltachta Sinead Ní Fhátharta said there were multiple benefits accruing from each of the start-ups.
As well as providing sources of income, they expand to employ locals and show others in Gaeltacht areas that there need be no limits to their business offerings.
Ms Ní Fhátharta said a combination of changed practices as a result of Covid-19 and more flexible employment structures were increasing the attractiveness of rural Ireland as a place to live and work.
She said the Cumasú programme was an important part of the effort to support female entrepreneurship.
The State agency plans to extend the mentoring and coaching initiative to other Gaeltacht areas in the coming months.