Ukrainians granted refugee status here say they are torn between settling in Ireland and returning home when the war ends.
Many have already secured jobs and their own accommodation here.
The Millstreet Arena in north County Cork was one of the country's first mass accommodation centres for Ukrainian refugees when it opened last April.
Khrystyna Hermanchuk and Vira Ruban were among the first to arrive.
Ten months on, both are well settled.
Khrystyna is now working in purchasing with manufacturing company Munster Joinery in nearby Ballydesmond.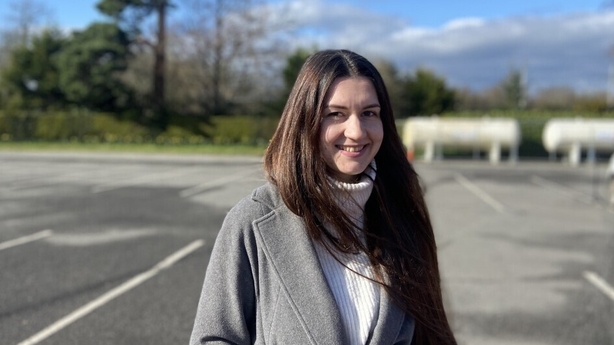 Vira is joining her there tomorrow, starting a job in HR.
Both are divided on the future.
Khrystyna is undecided at the moment, but is leaning towards returning home, when the war in Ukraine ends.
"Right now I see my future in Ireland, because I'm living and working here," Khrystyna says, "but, when the war is over, I need to think about it again. Maybe I will go back to Ukraine."
We need your consent to load this rte-player contentWe use rte-player to manage extra content that can set cookies on your device and collect data about your activity. Please review their details and accept them to load the content.Manage Preferences
Vira Ruban is from Kyiv. She fled last February, when she could no longer tolerate the shelling.
"We stayed there for a while with all the sounds and hearing all the bombs, but when we saw a Russian flight above our house it was so scary and we knew then that the soldiers were coming closer so we decided to leave," Vira told RTÉ News at the time.
As she left Kyiv, Russian soldiers were shooting at the fleeing cars.
Today, in Millstreet, Vira says she sees her future in Ireland.
"I have put down some roots here, and I definitely know that war will last a long time.
"I suppose I think about my future here - I just can't imagine it in Ukraine, because I don't know what will happen there," Vira says.
Yuliia Iliashnko worked as a lawyer in Ukraine.
She left while her parents stayed.
Yuliia's parents live in Eastern Ukraine, near Russian-occupied territories. The area around their home is shelled regularly by Russian forces.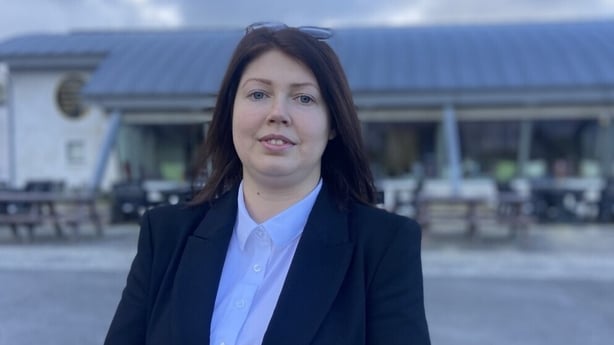 Yuliia has also begun to put down roots here.
She was first accommodated at the Millstreet Arena last April.
Today she is living in an apartment in Kanturk and working as an interpreter.
She is a support worker, helping other Ukrainian refugees to settle here.
Yuliia misses home in Ukraine and worries about her parents and other family members. She is anxious to return to Ukraine, ultimately.
"It's a difficult question," Yuliia replies, when asked about where she sees her future.
"I think the first (next) year definitely here, because I'm not sure the war will be stopped in this year. Then I want to go back to Ukraine."
Community organisation IRD Duhallow is providing support services to Ukrainians in North Cork.
It says the strength of the welcome the Ukrainians are receiving from the local community is enticing many to put down roots there.
"One in three of the adults are working, from our records, which is fantastic," Chief Executive Maura Walsh says.
"I think that will increase if they are here a bit longer and they feel a bit more settled and content and less afraid."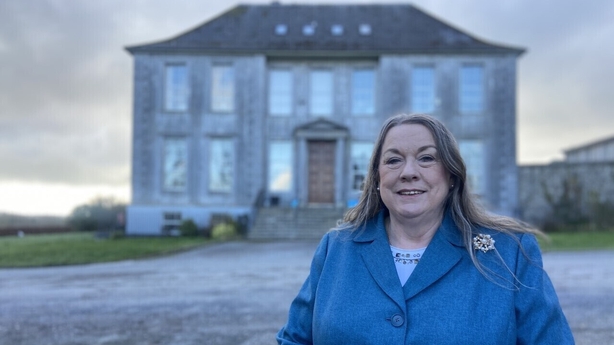 Some of the Ukrainian refugees clearly see their futures here in Ireland; others want to return home.
But all have been changed irrevocably by the war.