The owners of two of Cork's most established businesses have been named Cork Persons of the Year at the annual awards ceremony in the city this afternoon.
Father and son Tony and Dan Linehan run Shandon Sweet Factory and Angela Cantwell of Angela's Shop and Coffee Dock in Fountainstown were presented with their awards at the ceremony at the Rochestown Park Hotel.
Known to generations of Cork people, Shandon Sweet Factory and Shop has been trading since 1928 in the city's Shandon Quarter.
Angela's Shop and Coffee Dock, which overlooks the beach in Fountainstown, has served ice cream, buckets and spades and fishing nets for decades.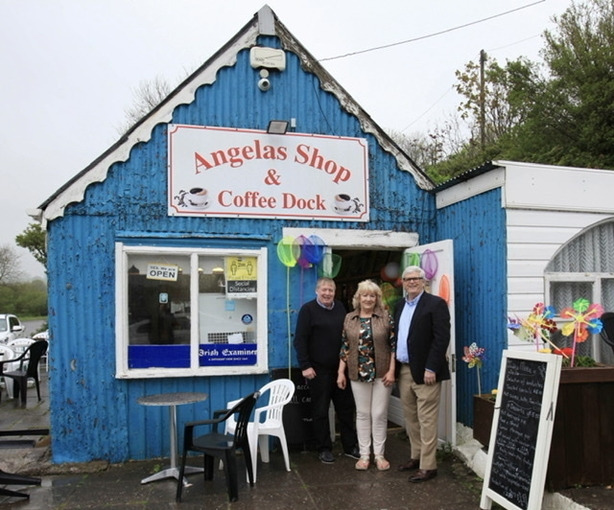 The award judges, Cork City Council Chief Executive Ann Doherty and Cork County Council Chief Executive Tim Lucey, praised both businesses for their adaptability.
"We were struck by the perseverance, adaptability and quality of these two businesses and their contribution to the fabric of Cork through the generations," they said.
"These two are some of the ingredients that make Cork so special and great," they added.
Tony and Dan Linehan have overcome many obstacles over the years, including a major fire at their business. The sweets are all handmade using traditional methods.
Angela Cantwell has owned her shop for more than 30 years.
"As well as being a small business, it's also my social life.
"I love meeting many generations of the same families on their days out at the beach," Angela said.
Awards organiser Manus O'Callaghan said: "Shandon Sweets is Cork's own Willy Wonka Factory.
"Operating in a competitive industry, up against confectionary giants, the local and export successes of three generations of Linehans is amazing.
"Angela's iconic little business by the sea brings back many happy memories for Cork families and it's great to know that this is one tradition that continues on."
This year marked the 30th anniversary of the Cork People of the Year awards.
Broadcaster Mike Murphy was made an honorary Cork man, celebrating his 60 years of top programmes on television and radio.
The founder of the Cork Sexual Violence Centre Mary Crilly was inducted into the hall of fame.
"Mary Crilly founded her centre exactly 40 years ago and has done amazing work over that period in eliminating sexual violence and also in changing attitudes in society," awards partner and organiser, Ann-Marie O'Sullivan said.
International tenor Finbar Wright received the Cork Supreme Award, for representing Cork throughout the world.
Rachael Blackmore, the first female jockey to win the Aintree Grand National, Cheltenham Gold Cup and leading jockey at Cheltenham was bestowed with an Honorary Cork woman title.