A major public march has been planned for tomorrow in Limerick to protest at the continuing overcrowding at University Hospital Limerick - the most overcrowded in the country.
RTÉ News Mid-West Correspondent Cathy Halloran has been examining why this is and the impact on patients and staff.
University Hospital Limerick was once again a record-breaker last year - but for all the wrong reasons.
For the past seven years, it has been the most overcrowded hospital in the country, with a record 18,028 patients waiting on trolleys and on wards in 2022, according to the INMO's trolley and ward count - the highest figure ever recorded by that data.
On 21 April last, it broke another, with 126 patients waiting on trolleys that day - the highest ever daily figure since 2006.
It has become an exasperating and painful situation for the hundreds of patients every day and the thousands each year throughout the mid-west for whom the Emergency Department at UHL is the only acute and 999 facility across the three counties, catering for a population of almost 400,000 people, and one where 15% are over the age of 65 and big consumers of healthcare.
Shortcomings found in HIQA report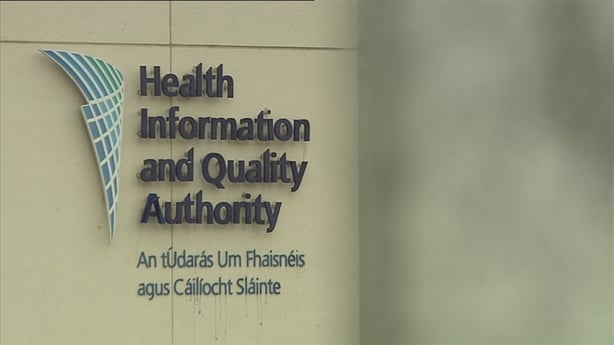 But the appalling statistics are no surprise. Those figures of anxious patients waiting intolerable lengths of times in the ED have been rising steadily since 2009.
That was the year in which 24-hour ED care at Ennis and Nenagh hospitals ended as part of a reconfiguration of services, when ambulances began bringing all 999 emergency patients to the ED at Limerick.
That decision was on foot of a HIQA report which found shortcomings in patient safety at Ennis hospital. It said that complex acute care could not be sustained because of insufficient numbers of patients to enable professional healthcare teams to maintain their clinical skills.
Nor did it have sufficient volumes presenting out of hours to justify its 24-hour emergency department and operating theatres.
However, that reconfiguration was only due to happen once the necessary resources were put in place to handle the increase in patients from Clare and Tipperary now being brought to Limerick.
That same HIQA report also warned that the HSE should ensure appropriate facilities, resources and staff are in place in the mid-west hospital network in order that the changes in the location of patient care can be safely accommodated, and staff and the community need to fully involved in that process.
But the promised resources never materialised, and UHL and the citizens it serves have paid the price ever since - and it is a heavy price for patients, for their families and an increasingly demoralised staff.
Disparity in bed capacity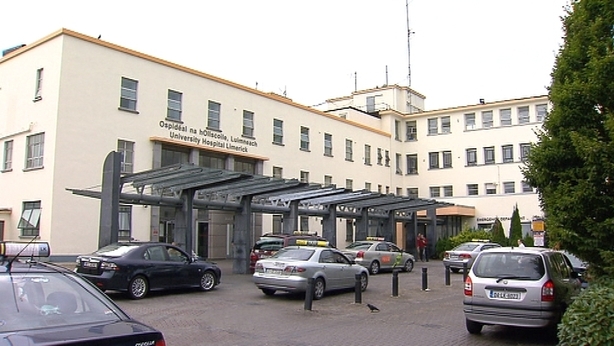 So, what has been the impact and can overcrowding lead to patient deaths? International studies would suggest yes.
So, let's look at the figures. It was stated at the time, UHL would need 672 beds to cope with the increased patient numbers in the region. It currently has 530 beds, and needs another 200 to cope with the current demand.
So, the disparity in bed capacity is immediately obvious.
The annual trolley watch figure for UHL in 2009 was 2,422. Last year it was 18,028.
It saw 79,891 ED attendances last year, the second busiest ED in the country.
Building is under way on a new 96-bed block, but only 48 will be new. The remainder will replace the beds on the outdated and old-fashioned nightingale wards, which accommodate up to 14 beds and are completely unsuitable to modern care and infection control.
And that new unit is not due for completion until 2024 at the earliest.
Bed loss 'detrimental to patients'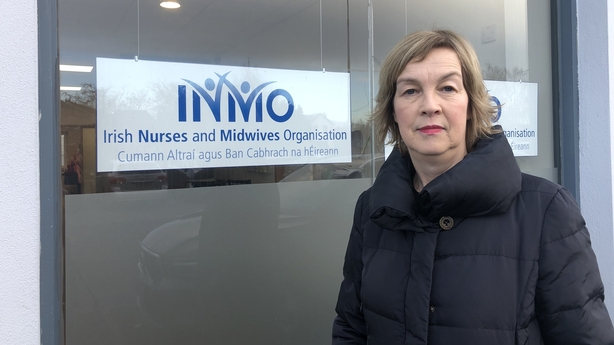 INMO Industrial Relations Officer Mary Fogarty, who has been sounding the alarm on behalf of pressurised nursing staff about unsafe conditions at UHL for the past decade, said one of the biggest legacies of the reconfiguration process was the loss of 50 acute beds, 25 in both Ennis and Nenagh.
"Taking these beds out of the system was certainly detrimental to patients in the region and has contributed to the gross overcrowding we now see at UHL, which has escalated from that period on," Ms Fogarty said.
"At the time, a Teamwork report said there needed to be an additional 135 beds at a minimum at UHL prior to the reduction in any services at Ennis and Nenagh.
"But the required bed capacity never transpired and has resulted in UHL being the most overcrowded hospital in the country, and making national headlines frequently.
"If we had not lost those acute beds, we believe we would not have seen the gross overcrowding we have now, or certainly there would have been a reduction in the number of presentations at the ED in Limerick," she added.
"It has had a significant psychological impact on staff, who feel demoralised in having to work in that environment every day and every night over the past 13 years."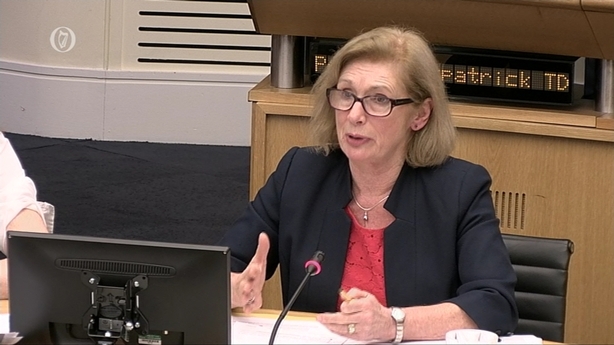 Former Limerick TD Jan O'Sullivan, who was Labour health spokesperson at the time of reconfiguration, said it should never have happened and certainly not at that time.
"It was absolutely the wrong time to make such a huge reform, as it was just after the bank guarantee, after the collapse of the economy, and the OECD indicated that you needed to put significant resources both into the main hospital and into community services, but that never happened because the money wasn't there, in addition to an embargo on recruiting staff at that time," Ms O'Sullivan said.
"So, it was the wrong time to do it and we have been suffering the repercussions since, which is heart-breaking for patients, families and staff."
Report warned of sustaining services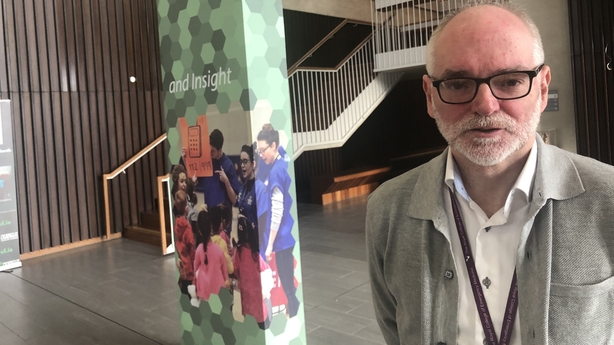 Dr Alan Watts, who is a consultant in emergency medicine at UHL and senior lecturer at the school of medicine at University of Limerick, takes a different view on the reconfiguration issue.
"No, it was not a mistake, and the association of emergency medicine took a position paper on reconfiguration of services at the time. The changes in Ennis came on the heels of a HIQA report which clearly said that it could not sustain acute complex and specialist services, nor could it continue to have a 24-hour emergency department," Dr Watts said.
"The problem was the necessary bed capacity needed to accommodate those closures did not follow at UHL.
"A consultants' report in 2009 suggested that UHL needed 642 beds. Unfortunately, today it has 530, so there is a clear mismatch, and that doesn't take into account population increases, the aging population and the complexity of care for those patients.
"The problem at UHL is one of one of capacity - this is true of UHL, but also, I believe of other major hospitals in the country. Ireland has 2.9 beds/1000 head of population, whereas the OECD average is 4.3. So that's a reflection that bed capacity is not sufficient to accommodate the current population," he added.
"But reconfiguration was necessary, we've seen it in other areas and we've also seen it internationally."
€130 million in new infrastructure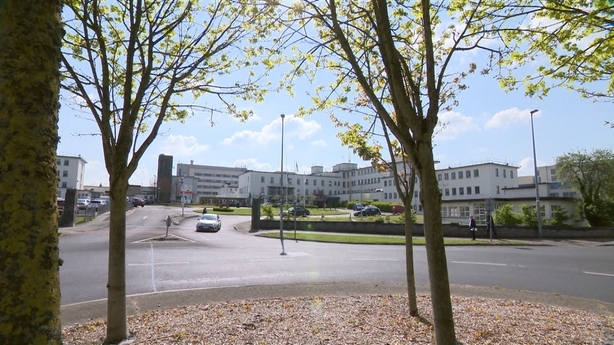 Dr Watts does sound a stark warning about the impact of overcrowding and that international studies have shown that patient deaths result from long waiting times in emergency departments.
"An international study undertaken by the school of medicine in New York University and published in the Emergency Medical journal last year showed there was increased mortality from overcrowding. For every 82 admitted patients who wait more than 6-8 hours for an inpatient bed, one of those patients dies. That is very concerning for UHL, and for other overcrowded hospitals," he said.
But it is not all bad news at UHL, despite the ED figures.
The HSE said it continues to invest to upgrade the hospital infrastructure, and over €130 million has been invested from the HSE's national capital budget since 2015.
Among those projects are a critical care block providing a new 12-bed intensive care unit and a 16-bed acute cardiac care unit, as well as a neurological and acute stroke unit, a Breast care unit, Dermatology centre and cystic fibrosis unit, as well as a clinical education and research centre known as CERC in conjunction with the University of Limerick.
We need your consent to load this rte-player contentWe use rte-player to manage extra content that can set cookies on your device and collect data about your activity. Please review their details and accept them to load the content.Manage Preferences
The Department of Health has said that a number of measures have been taken in the past 12 months to ease the pressures at the UHL site including funding for additional nursing and doctor posts for its ED.
Two ED consultants and nine Non-Consultant Hospital Doctors (NCHDs) have started there in recent weeks, with a further 12 NCHD posts to come by March.
The injury units at Ennis, Nenagh and St John's hospitals have now seven day extended opening hours.
Speaking about the pressure emergency departments are facing, HSE CEO Stephen Mulvany said: "The longer term solution is a combination of investment in capacity, process improvement and integrated care, which is effectively the roadmap set out in Sláintecare.
"Government is investing to ensure the system has sufficient capacity in the right places, with roughly €1.7bn invested over the last three years in the permanent strengthening of the health service, and has indicated this needs to continue."