Minister for Enterprise Simon Coveney has said the Government would need to assess a proposal for a tax on bed nights in hotels in Dublin.
A proposed hotel room tax is due to go before Dublin City Council's Finance Committee this week.
The tax could raise as much as €12m, which would go towards regenerating the city.
We need your consent to load this rte-player contentWe use rte-player to manage extra content that can set cookies on your device and collect data about your activity. Please review their details and accept them to load the content.Manage Preferences
Mr Coveney said if the measure were to require legislation then the Government would need to fully understand the implications and consequences of it.
He said hotel rooms in some parts of Dublin are very expensive at the moment because of the shortage of supply.
"So I think we need to assess what's the appropriate thing to do at the moment to try to keep hotel rooms affordable and also to ensure that hotels themselves remain in business," he said.
"But you know this is clearly seen by Dublin City Council as a potential revenue stream there."
He added that there are cities in different parts of Europe that do have a hotel room tax.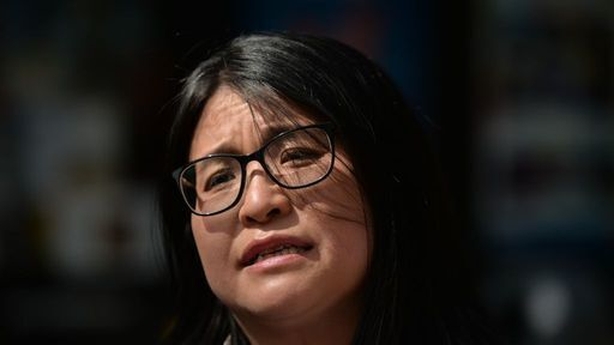 Former mayor of Dublin and Green Party councillor Hazel Chu said she supports the tax and the plan is supported by a number of councillors.
Speaking on Today with Claire Byrne, Ms Chu said that Dublin City Council wants to improve on culture and safety but have been told there is not enough money.
She said the council could set a rate or a percentage rate that larger hotels pay more so smaller local hotels would have a better footing.
Ms Chu added that she asked if the levy was taken away from domestic travellers but put on those coming from abroad, potentially more councillors would agree.
She said that the tax would not discourage people from staying in Dublin but what they will question is dirty streets and a lack of culture.
Meanwhile, Fine Gael TD Patrick O'Donovan, Minister of State for the Office of Public Works, said he objects to a hotel tax in the capital and that the council already makes money from property tax and increased commercial rates.
Speaking on the same programme, Mr O'Donovan said: "Dublin councillors are removed from the reality of the costs associated with visiting Dublin, it's hugely expensive.
"It's probably cheaper for someone to go to Dublin Airport now, fly to Rome and stay overnight than it is to do that in Dublin in spring."
He said that rather than jumping to a conclusion, it would be better to look at proper oversight of local authority spending.
The manager of Buswells Hotel in Dublin and former president of the Irish Hotels Federation said hotels in general pay sufficient tax to the Exchequer through various sources.
Speaking to RTÉ's News at One, Paul Gallagher said: "Typically 32 cent in every euro that we transact goes back to the State in tax and the hotels in Dublin already pay rates to the different councils of €36 million a year."
He said that it is "an unfair and unwarranted tax".
In a statement, the Department of Tourism said any tax changes are a matter for the Minister for Finance.
But it pointed out that the Commission on Taxation and Welfare had recommended the introduction of an accommodation tax.
"From a tourism perspective, this type of proposal is not straight forward, not least given the amount of revenue the tourism sector already generates for the Exchequer and the competitiveness problem such a change could potentially pose given our reliance on inbound international tourism," it said.
"Any such taxation measure would have to take account of issues such as who would pay the tax and would it be limited to international visitors or would it be extended to all tourists including domestic visitors."
"The geographic scope of such a measure would also be an issue."