A charity tractor run has taken place in west Cork to raise funds for the construction of a daycare centre in Dunmanway for local adults with autism.
Funds raised from today's tractor run will help make up a local contribution of €150,000 towards the €10m cost of the new centre.
More than 500 tractors took part, with the line of vehicles stretching to almost 25kms around the village of Kilbrittain.
"What we are hoping to create in Dunmanway is a home away from home for adults with autism," tractor run organiser Jim O'Mahony said.
14-year-old Reece O'Mahony has autism and lives with his parents Jim and Anne, along with his brother Evan in Kilbrittain.
More than €120,000 was raised through the annual Kilbrittain Tractor Run for an autism unit at his local national school.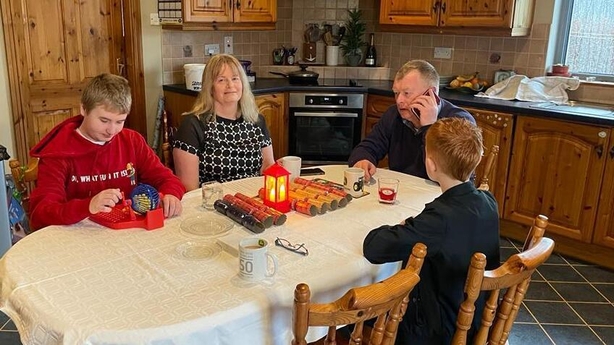 "It was great to have a local unit for him to attend," Ms O'Mahony said.
"Also, I think, for the staff and students and the whole community in Kilbrittain, to create autism awareness."
The Kilbrittain Tractor Run for autism started in 2013 with 276 tractors. Last year, there were more than 550 participants.
The aim this year was to exceed that figure, and the final figure for the number of participants will be known tomorrow.
A planning application for the centre will be lodged early next year.