A Co Armagh poetry installation that draws on centuries of Gaelic tradition in the area has reached the final of a UK lottery competition.
An Tobar, at Silverbridge near Crossmaglen, is a social farm and well-being centre which has developed a new woodland and poetry trails.
It lies in what's known as the Oriel, a distinct area of south east Ulster and North Leinster where a vibrant oral tradition of song and poetry survived as the gaelic order ended.
Fourteen thousand native Irish trees have been planted on the slopes of Carrigan's Hill, on what was a former suckler beef farm, with four distinct poetry trails covering everything from the gaelic poets of the eighteenth century, to modern classics, to works written by recent immigrants to Ireland, winding through them.
Sound boards play the poetry to people who pass along the paths.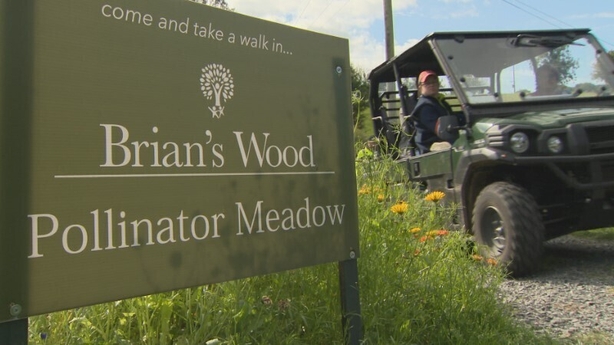 It's one of 16 UK national lottery funded projects up for an award.
The public can vote online, although it has been suspended until after the funeral of Queen Elizabeth tomorrow.
Una Walsh is a local historian who helped collate the works for the project, and said it was important that poetry be taken out of schools and given back to the landscape which helped shape it.
"That idea of the poetry being with the people on the land, not in schools and not in academia.
"So, as you come up this mountain you can hear on the poetry trails four different selections of poetry and that just seemed to be a wonderful thing to put on the side of a mountain.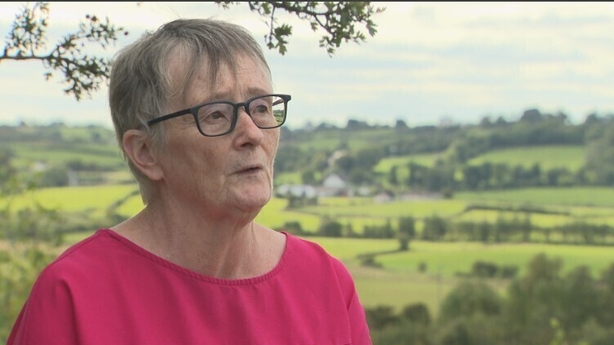 Maggie Finnegan helps run An Tobar. She remembers her father reciting poetry to them as children.
For her the beauty of the place is the blending of culture, language, landscape and history.
"For me poetry is more prayers and hymns without the religion.
"So, there is that wanting to connection with something greater than ourselves and poetry is a way of expressing that."