Ten Irish Travellers were among those celebrating at the University of Galway after completing the Access Centre's Educational Transition Project.
The students were presented with Certificates of Completion at a special ceremony on campus.
The programme supports Irish Travellers, International Protection Applicants, refugees and vulnerable immigrant groups to learn practical skills that will help them to transition back into education.
Dr Paul Dodd, Vice President Engagement at University of Galway, said: "We are delighted to have had the opportunity to support and welcome this diverse group of enthusiastic learners to our university community.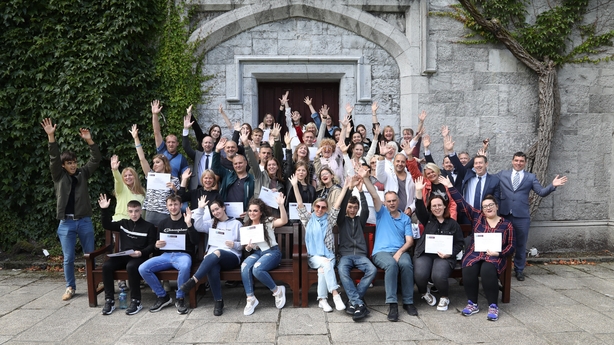 "We hope each person has gained new insight, practical knowledge and transferable skills that can inspire and support further interest in higher education as a viable option open to everyone."
The Educational Transition Project is designed to support Irish Traveller students to achieve their educational goals, whether they are school leavers or mature students.
Also recognised at the ceremony were participants of the University of Sanctuary Summer Learning Programme, which has returned in-person after two years online.
The programme is open to International Protection Applicants, refugees, vulnerable immigrant groups and Irish Travellers.
The University of Sanctuary Summer Learning Programme is designed to provide skill development that will facilitate full participation in education, employment and Irish society more broadly.