For almost 50 years, the McKay family serviced the sweet tooth of the people of Belfast.
Established by Natalie McKay's father and uncle, they prided themselves on selling a wide range of traditional confectionary.
When she took the business over 22 years ago, Ms McKay realised she wasn't just selling sweets, she was offering an opportunity for nostalgia.
"They brought back childhood memories," she said.
"People who came in here would say 'Oh I got Chelsea Whoppers (a chocolate fudge bar) as a child'.
"The likes of midget gems, bon bons, everything from your childhood; milk teeth, bubblies, people would come in and say 'My god you've got bubblies in here, I haven't seen those for years'."
The shelves of the little premises in Queen's Arcade were lined with jars of midget gems and kola kubes, bon bons and brandy balls.
But yesterday, after five decades of trading, Ms McKay pulled down the shutters for the last time.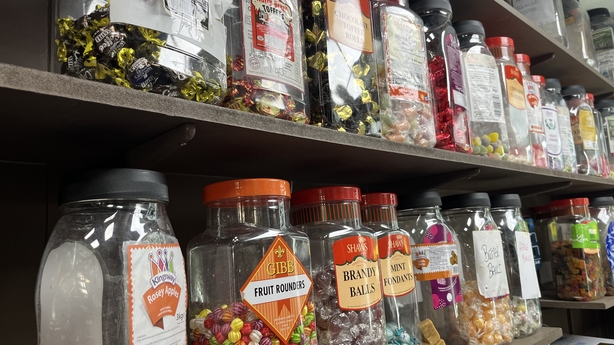 After a couple of difficult years she had decided fewer people coming into the city centre meant it was time to get out.
The pandemic, coming on top of the rise of online shopping, has meant a bumpy ride for high street business.
"The footfall hasn't come back the way it was pre-Covid and I don't think that's going to happen in the foreseeable future," Ms McKay said.
"A lot more people are working from home, and I get it, for some people it works better for them. But for city centres, it means we're struggling."
All day hordes of loyal customers thronged the shop to say goodbye and wish the family well.
Flowers and cards were delivered, hugs were had and a few tears were shed.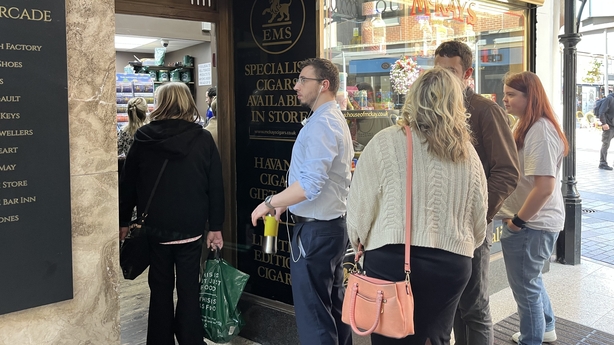 Many people had been coming in for lucky lottery tickets for years, after the shop sold a £1m winner in 1998.
And almost all said they were sorry to see the end of an era.
"I think it's very sad to see another independent family business in Belfast go," said loyal customer Gary Hand.
"It just becomes more and more bland without them.".
More than 20 members of the McKay family had worked in the shop at one time or another over the years.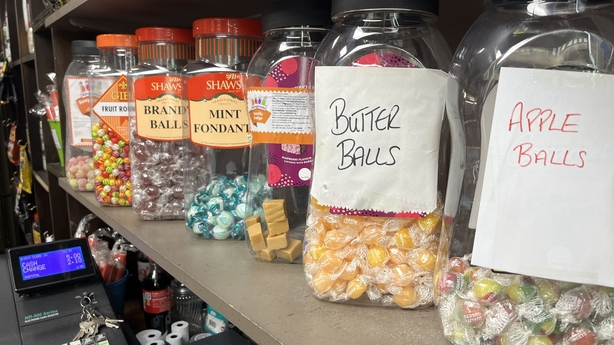 But more recently three full-time staff had become Ms McKay running the place on her own.
The lease was up for renewal for another ten-year term. She decided she didn't want to commit to what she saw as a diminishing return.
She leaves with the memories of customers who became friends.
It's a "bitter-sweet" situation, she said. And that seems a very appropriate way to sum up things.