Ukrainian refugees living in Galway are gathering today to mark one of their country's main holidays.
Constitution Day is celebrated each year on 28 June. It was instituted in the mid-1990's to commemorate the adoption of the Ukraine constitution, following independence.
Arche Kvashyn, who arrived in Galway in recent months, said a day of activities had been planned for children and adults.
After some art classes this morning, they will enjoy a traditional lunch, comprising borscht soup and pumpkin breads.
This evening, Ukrainian and Irish musicians will join forces for a concert to celebrate Constitution Day.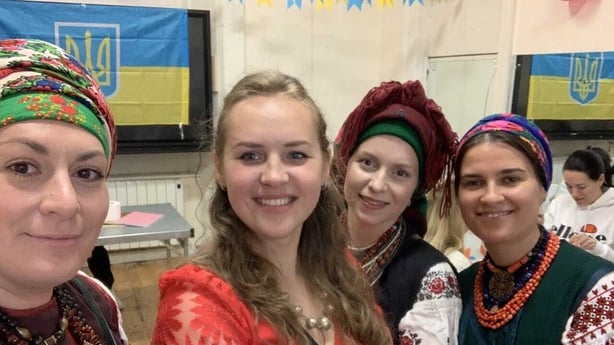 Mr Kvashyn said this year's holiday had taken on an obvious added significance, given the events in his homeland in recent months.
He said his compatriots would be remembering those who lost their lives in yesterday's attack on a shopping centre in Kremenchuk, as well as all others who had died since the start of the Russian invasion.
The event, at Áras na nGael in Dominick Street, is open to all.