More than 44,500 cigarettes, 2.75 kilos of tobacco and €76,200 in cash have been seized in Dublin.
As part of an intelligence-led operation yesterday and with the assistance of detector dog Bill, Revenue officers said they searched a commercial premises in the Dublin 24 area yesterday.
They seized cigarettes and tobacco, of various brands, which had a retail value of more than €35,300 and represents a potential loss to the exchequer of approximately €27,800.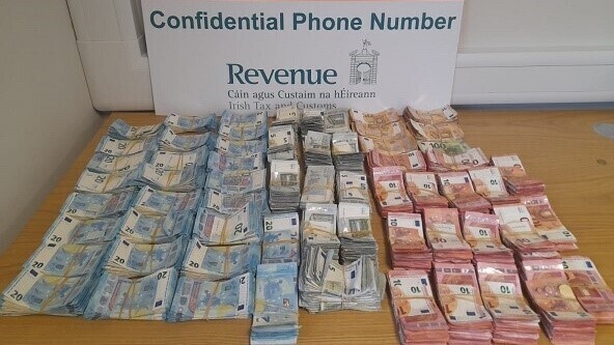 Today at the Criminal Courts of Justice in Dublin, Judge Paula Murphy granted Revenue officers a three-month cash detention order in respect of the cash seized.
A man in his 60s was questioned and investigations are ongoing.
The seizures are part of Revenue's ongoing operations targeting the shadow economy and the supply of illegal tobacco products.