The 30th anniversary of the founding of the Money Advice & Budgeting Service (MABS) was marked in Cork City today with the launch of an exhibition showcasing its work over the past three decades.
Set up on a pilot basis in Cork, Limerick, Waterford, Clare and Cherry Orchard Dublin, there are now 51 MABS offices and clinics across the country offering money advice and budgeting services, as well as mortgage arrears support through the Abhaile scheme.
The exhibition will be open to the public at Cork City Hall until 13 May, after which it will travel to seven other locations across the country to mark MABS' 30th birthday.
Funded by the Citizens Information Board, CEO Fiona Coyne said that as the cost of living continues to rise, "now more than ever, it is essential that the public has access to a free, confidential and non-judgemental advice service".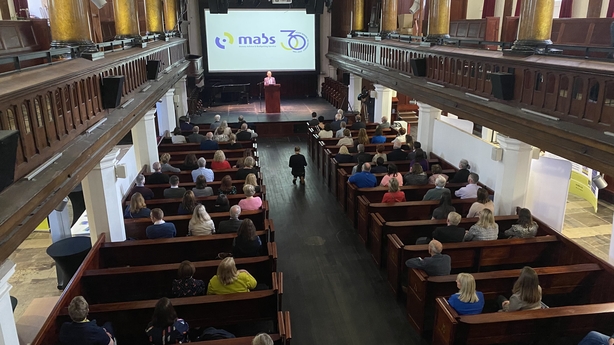 With a staff of 500, MABS is currently supporting some 10,000 people nationally who are in debt or at risk of getting into debt.
Southern Regional Manager, Ursula Collins said the service began in the Cork area with the late Brendan Roche, working with the Credit Unions, who had identified that money lending was putting people already in a precarious position into an even more difficult position.
"It is now as pertinent as it was 30 years ago, particularly with the challenges people are facing at the moment around cost of living."