The fairytale-like Lismore Castle is the setting for the latest edition of the Towers and Tales Children's Literary Festival, which returns this weekend after a three-year pandemic-related absence.
It is one of few book festivals in the country aimed at younger readers and features readings, workshops, book swaps, games and puzzles, with most activities taking place on Saturday of the May bank holiday weekend.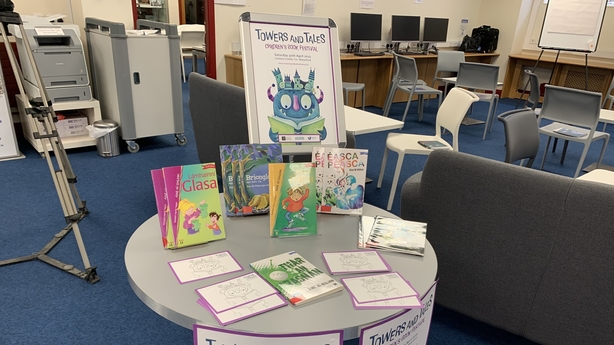 Many Irish and international children's authors and illustrators are in Lismore in Co Waterford for the weekend to take part and observe.
Among them is Áine Ní Ghlinn, Laureate na nÓg/Children's Literature Laureate who has written 35 books for children over the years.
"When I was a very small child, I read non-stop," she said today of her own beginnings in the world of books and reading.
"I lived in Co Tipperary, I lived out the country, there were no play-dates in those days so I lived in the world of books."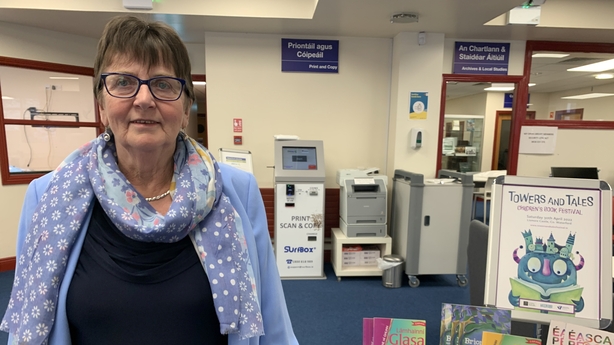 She spent years in teaching, journalism and radio while writing "as a hobby", before eventually becoming a full-time writer and then filling the position of Laureate na nÓg in 2020.
"[On Saturday] I'm doing two workshops in Lismore. The castle is the venue and I'll be in the heritage centre tomorrow morning. Lismore Castle is the most incredible venue for a children's festival... This is my first time being involved in this particular festival and I'm really excited about it."
Ms Ní Ghlinn said reading and books "are a window on the imagination, a window on the culture, a window on everything".
The Towers and Tales Literary Festival for is taking place in Lismore County Waterford. Here's @conorkane0909 with all the details! pic.twitter.com/OEd1qTfBnu

— RTÉ news2day (@news2dayRTE) April 29, 2022
Another taking part is author and illustrator Oisín McGann, who undertook a question and answer session in the castle today with pupils from Bunscoil Bhothar na Naomh in Lismore, as well as reading from his latest work, A Short, Hopeful Guide to Climate Change.
"The most important part of this is that the kids get to see the whole publishing thing demystified," he said of the festival and its contents.
"They get to see it's a real person that does these books, it's not some celebrity just showing up and writing a book. It makes it more accessible, so they can see it's something maybe they could do.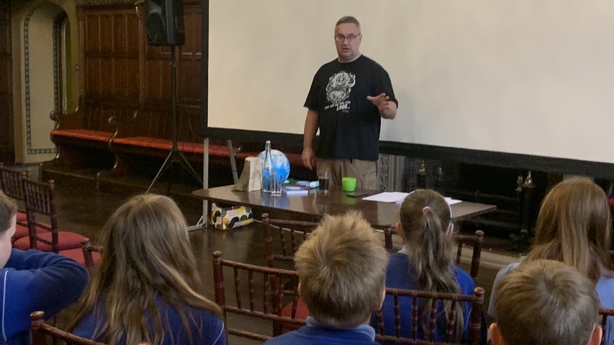 "When I was growing up, it wasn't something that we saw as real - books were something from another world - whereas at these events you get to see the person who did it, you get to ask them questions, and the whole process becomes a little bit more accessible."
One of the co-directors of Towers and Tales, Elayna Ryan, said it's a relief to be back after three years.
"There's something really magic about this castle," she said.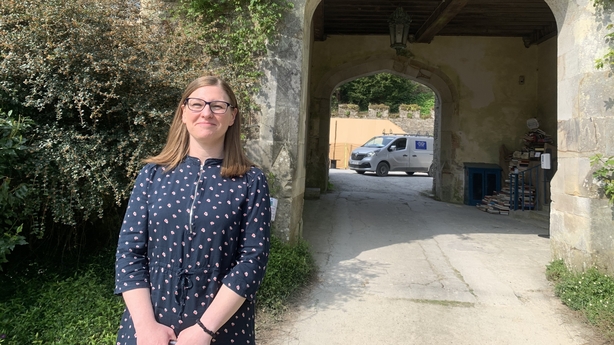 "It's an extraordinary setting and we've always tried to bring the best of Irish and international and illustrators to audiences in the south-east. People travel from all over, and it's an opportunity for families to come together, to draw, to write, to hear from the writers and illustrators who create the books that are in the children's hands, and it's just something really special."