Relatives of eight construction workers murdered by the IRA in 1992 have gathered to commemorate the 30th anniversary of the killings.
The men, all Protestants, died as result of a roadside bomb which was detonated as their minibus travelled the Omagh to Cookstown road in Co Tyrone.
They were returning home after a day spent working at an army base.
Six others survived what became known as the Teebane Massacre.
The family of one of the victims, John McConnell, released a picture of him to coincide with the anniversary - something they had not done until now.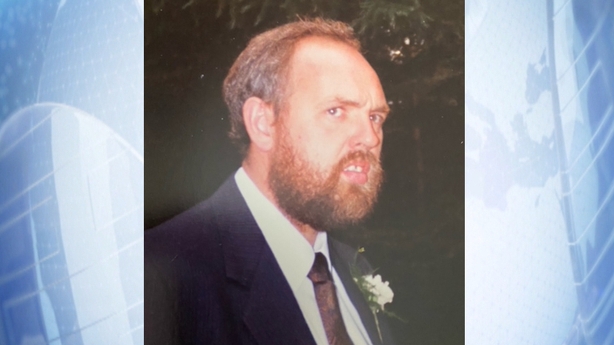 Ruth Forrest's 23-year-old brother David Harkness was among the dead.
She said it gave her some comfort to attend the vigil every year.
Families mark the 30th anniversary of the Teebane Massacre in Co Tyrone. Eight Protestant workmen were killed & six other men injured by an IRA roadside bomb. Families oppose UK govt plans for Troubles amnesty legislation. pic.twitter.com/arXga9m8WD

— conor macauley (@TVconormac) January 16, 2022
"My mummy always used to say I'd much rather be the mother of David than the mother of the people who took his life away," she said, adding that she was totally opposed to the British government's proposed legislation for a Troubles amnesty.
There were also some of the survivors of the attack.
Harry King was on the minibus and sustained serious injuries. He said it was still too upsetting to recall the events of that night.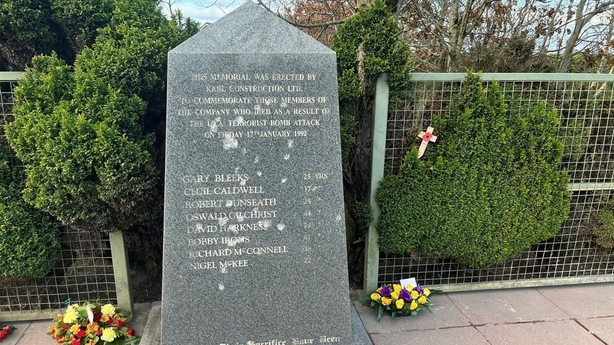 "It's still very raw. How anyone could sit up on that hillside and press a button and try to wipe out 14 men is beyond belief."
He said the bombing had led to the collapse of his marriage and he still lived with the memories of what had happened that day.
But he felt it was important to attend the annual commemoration to pay his respects to the friends and work colleagues he lost.