The chief executive of Wexford County Council has apologised for any embarrassment caused to the council after he breached Standards in Public Office legislation.
The Standards in Public Office Commission found Tom Enright broke the rules when he sent emails to a radio station, putting pressure on them by threatening to withdraw funding.
At a special meeting of the council to discuss the SIPOC findings, Mr Enright said he regretted the tone of emails he sent to South East Radio but did not regret "standing up for the council".
Members of the council voted overwhelmingly not to take any further action against Mr Enright but to note the SIPOC findings.
The emails sent in August of 2019 followed criticism earlier that year on the radio station's Morning Mix programme, by local businessman Karl Fitzpatrick, of the level of job creation investment in Co Wexford.
In the emails, Mr Enright said there had been "inaccurate and damaging commentary" on South East Radio, against the council, and that the council was reviewing its commercial relationship with the station and it did not want to continue supporting a station which was allowing "individuals… to promote their own personal agenda".
A complaint was subsequently made to SIPO by Karl Fitzpatrick.
In its report, SIPO found that Tom Enright contravened the Local Government Act by failing to maintain proper standards of integrity, conduct and concern for the public interest.
It found that, by sending the emails, Mr Enright put pressure on the radio station by threatening to withdraw funding from the station.
The contravention was committed "recklessly" and described as "serious" by SIPO.
SIPO does not impose or recommend sanctions in relation to its findings in any case, but the matter was discussed today by members of Wexford County Council at a special meeting.
In a submission, Tom Enright said he was "extremely disappointed" with the Commission's findings, describing them as "disproportionate".
"I regret the tone of the emails," he said. "However, I do not regret standing up for the council in relation to unfair treatment from [South East Radio]."
He said that while he didn't agree with much of the SIPO findings, he accepted them and that while he has been advised that there are "strong grounds" to legally challenge the findings, he has no intention of doing so.
"I apologise for any embarrassment that I may have caused to the council," he said.
"I can assure the elected members that the SIPO findings will not deflect me from the important work of this council that needs to be done."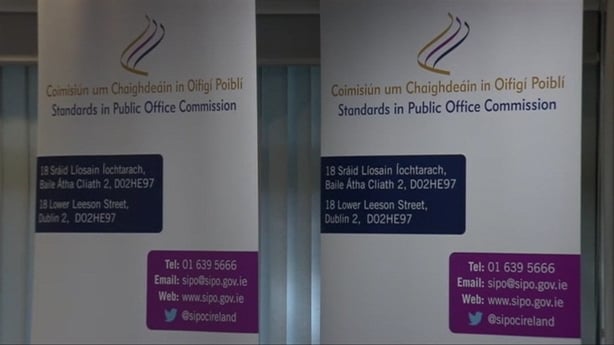 A number of councillors spoke in favour of Mr Enright and his record as chief executive over the last seven years since he took up the role.
Cllr Oliver Walsh, on behalf of Fine Gael members, said Tom Enright had acted "in good faith" at all times.
Cllr Pip Breen, for Fianna Fáil, said they accepted that Mr Enright was acting in the best interests of the council and that "no further sanctions are warranted".
However, independent member Pat Barden said the councillors should have more time to consider the report, which was published a week ago.
Cllr Tom Forde of Sinn Féin said the chief executive "probably has some lessons to learn" in this case but he had always found him to have acted "in a highly professional manner" and "it's probably a small slip in standards".
He looked forward to a "positive relationship into the future" with Mr Enright.
Cllr George Lawlor of the Labour Party said Mr Enright's integrity was without question, while Cllr Ger Carthy said that it was during his time as cathaoirleach of the council that Mr Enright's term as chief-executive was extended and that if such a scenario arose again, he would have no hesitation in recommending the same course of action and that the majority of members would feel the same.
A motion proposed by Cllr Walsh of Fine Gael and backed by Cllrs Breen and Lawlor, to note the SIPOC findings but take no further action was carried with 30 votes in favour, an abstention by Cllr Barden and three members not present.
After Mr Enright thanked all who had supported him and said the last two and a half years had been difficult for him and his family, he was given a standing ovation by council executive staff and all members present apart from Cllr Barden.