An outpatient clinic at University Hospital Galway for patients with cystic fibrosis has more than doubled the numbers accessing physiotherapy services since going online.
The pilot project has now broadened out to cover all CF appointments remotely during the pandemic.
Health experts say this telehealth model of care can be replicated nationally, saving people time and money as well as helping to free up hospital space and reduce waiting lists.
There are 58 adults with cystic fibrosis attending a specialist clinic at University Hospital Galway.
Before the pandemic less than half were availing of physiotherapy services due to long commutes, fuel and parking costs, as well as paying for food and drinks.
Now almost all of the patients are engaging remotely from home since the sessions went online. They receive one to one physio-led airway clearance and exercise sessions.
The project was spearheaded by Irene Maguire, who is a senior physiotherapist with the CF unit at UHG.
During time spent working with pulmonary rehab patients in Australia she saw how well they responded to receiving care in their homes and set about creating a similar service in Galway.
She secured €72,000 in funding from Sláintecare for the pilot physio project. The pandemic then saw the initiative expand to cater for all CF appointments during lockdown.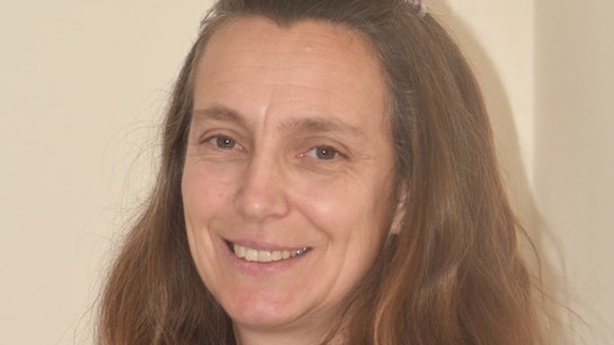 "We were just embarking on the service when Covid hit, so it was fantastic for our multidisciplinary team who were able to switch seamlessly from face to face to virtual settings.
"It was an unforeseen bonus for our patients," she said.
Equipment is provided in the patient's home and bluetooth technology enables weight, heart rate and lung function to be measured. The data is transferred to the PC at the clinic in the hospital.
This information is used together with face-to-face interaction with the physiotherapist able to see what the
care needs are and all of this is done in real time.
Stephen Bradish is another senior physiotherapist participating in the pilot project.
"We worked with our colleagues in IT and engineering and the benefit of having everything in place meant we could expand it out to the wider CF team during a very challenging and anxious time for patients with a chronic lung condition.
"We're in Galway City but our geographical catchment area is huge. It covers Mayo, Sligo, Leitrim right up to Donegal.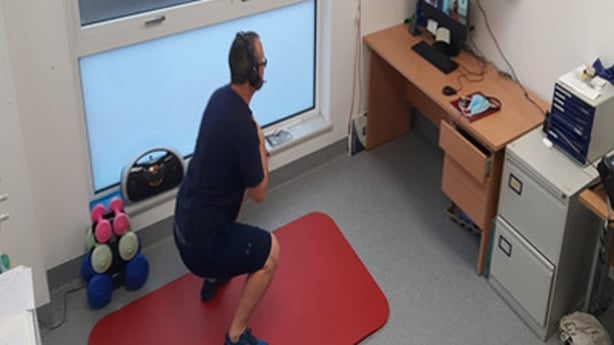 "For some patients that's a six hour round trip just to get an appointment, so we reviewed the service after 12 months and saw an 11-fold increase in the number of outpatient appointments that we carried out by telehealth compared to the previous 12 months of face-to-face appointments," he said.
Before the project commenced, the total costs per session for each of the adults attending clinic appointments in Galway were assessed and calculated over a 12 month period.
There was an average saving of 29 hours of travel time for patients, leading to cost savings of almost €900.
The number of people accessing the physio service increased from 22 to 51.
Virtual attendance at outpatient physio appointments increased 11-fold, with zero cancellations and no shows.
Dr Michael O'Mahony, Consultant Respiratory Physician at University Hospital Galway and Head of the Adult Cystic Fibrosis Team said: "The team successfully applied for Sláintecare integrated funding to run virtual clinics for physiotherapy for our patients.
"This meant we had developed video conferencing technology to do face-to-face appointments when the Covid-19 pandemic started.
"We also provided equipment for patients so they could monitor their health from home and the data from this equipment can be read in the clinic here and this helps us to support our patients to stay well and reduce the incidences of them having to come in to the hospital."
The risk of infection is always a major concern for the CF population and more so than ever during the pandemic. The telehealth sessions have been widely welcomed by this cohort of vulnerable patients as a safer alternative to an acute hospital setting.
The project also incorporated a bespoke patient experience survey to get feedback to the service.
Testimonials showed satisfaction with the user friendly technology, duration of telehealth sessions and the ease of following instructions during exercise sessions. Overall patients wanted the service to continue.
Oisín is a 22-year-old student from Claremorris in Co Mayo and said the service has been life changing.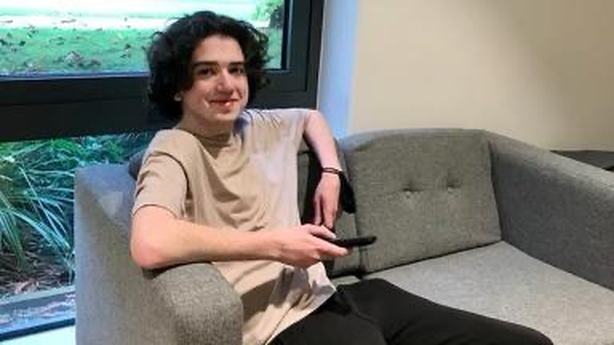 "The telehealth zoom sessions really helped me and got my exercise tolerance to such a level that I'm able to go to college at NUI Galway and live away from home. Without those sessions I don't think I'd be where I am today," he said.
Ms Maguire believes the new service is sustainable and said it will now be be rolled out to infants, children and adolescents attending the specialist clinic in Galway. Technology is making it possible to provide high levels of home care to cystic fibrosis patients.
"It enables them to get on with the treatment and get on with their lives," she said.
The initiative is seen by health experts as a step towards "proactive medicine" across the health sector.