The levels of absenteeism due to isolation for confirmed Covid cases and close contacts is having a significant impact on small businesses around the country.
Many are struggling to operate with reduced numbers and are facing into an uncertain new year.
David and Jess Murphy run Kai restaurant on Sea Road in Galway city employing around 20 people.
Already today, they have had two staff members call in with positive Covid tests. The couple have decided to stay closed over the coming weekend because of restrictions and staff shortages.
"We got two confirmed cases today and myself and Jess have come in to look at the rota and see how we can cope now with less staff. We plan to open on 4 January, whereas originally we would have been open for New Year's Eve, but we had to cancel due to Covid restrictions.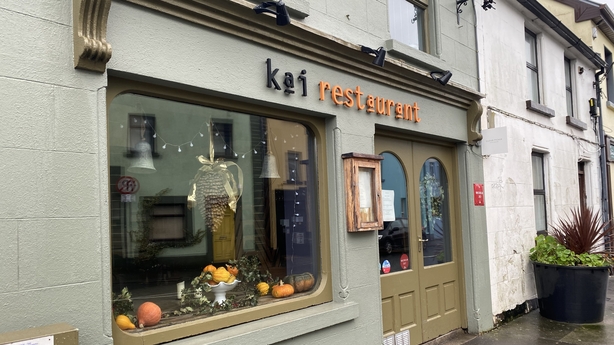 The couple are just one of several local restaurants struggling with absenteeism.
"I was on to three of my colleagues this morning. One restaurant had to close because of too many close contacts, too many positive tests, and I was on the phone to the other two and they say they're in the same position. They're not quite sure how it's going to work out and they just don't know what to do."
David's wife, Jess said the uncertainty is taking its toll on everybody.
"Mental health wise, it's like waking up in the morning and you don't know whether you have a full staff team or you have five people missing because of close contacts. And you know, you're a small group and it's absolutely heartbreaking because you're exhausted because you're covering for all these people who aren't sick. It feels just like you're a sacrificial lamb."
The couple say testing centres are under a lot of pressure and are mindful of the time it takes to get positive PCR tests processed. Both they and their team have been taking antigen tests for four or five months.
"If somebody pings on an antigen test they go and get a PCR test straight away so we're actually diverting quite a lot of the closer contacts because of antigen testing. Because of these rapid tests we've only had one Covid case during the whole time we were open. The antigen test picked that up before they came back to work which stopped a spread through the staff building."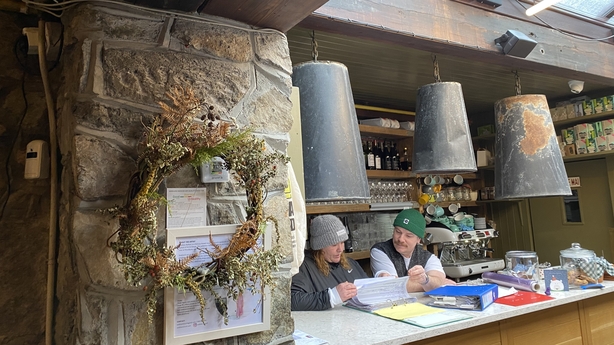 The couple say any reduction in the number of days that staff have to isolate would be welcome but say they will be guided by public health advice.
David said: "We will follow the guidelines to the letter of the law. If it's case of 10 days, so be it. We ourselves will have to put more hours in but there's only so much of the extra workload you can take on and only so much you can demand of a slimmed down team. Hopefully this virus will peak in a week or so and come back down again.
"It's very frustrating for us both now and even before Christmas because we had a good few close contacts and a good few people getting PCR tests. We're just trying to keep afloat but the Government supports have helped and hopefully we will survive."